Trendletter from fashionoffice.org to your@address.xxx
The Trendletter is adjusted for mobile phones! You can subscribe on www.fashionoffice.org/trendletter.
March 2010 - I: Fashion for females; Females in space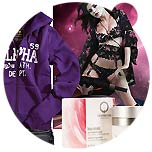 Fashion for females - Pink Punk Style Web/Mobile
The comfortable hooded sweater is combined with luxurious seductive lingerie, the girlish pink internet technology is a welcome contradiction to the boyish...

Females in space - Female air fashion Web/Mobile
The Swiss watchmaker Bell & Ross announced its sponsoring partnership of the celebration of 100 years women's pilot license at the Museum of Air Craft...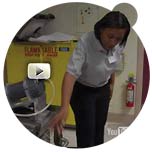 Females in space - Space design Web/Mobile
The design of a toilet for zero gravity rooms. Fashionoffice takes a closer look at the creation of space. Isn't space the raw material of architects...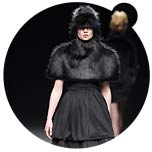 Fashion for females - Enfant terrible from Spain Web/Mobile
The Basque fashion designer Ion Fiz is one of the enfants terribles of Spanish fashion. Ion Fiz entitles his collection 'My Way' in respond to Diana Vreeland's approach to perfection which lies in authenticity and in the differentiation to others...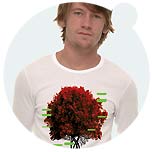 Fashion for females - Customized apparel around people's genetics Web/Mobile
Fashionoffice asked the creative heads behind the clothing line 'Identity Apparel': "The third line shows kissing lips. They are in comparison to the two other lines - DNA and fingerprint - visible personal signs and can be changed by cosmetic surgery. Why are you dedicating this line especially to women?"..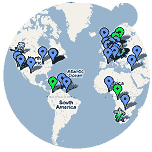 Map point - The Fashionoffice Map Map
The map shows some interesting places where people are creating fashion. Follow the points on the map...


SHORT MESSAGES:

Skater Johnny Weir will make in fashion
One of the top figure skaters worldwide, Johnny Weir becomes now a theme for the fashion world. Recently, he fascinated during the Olympic Games in Vancouver on ice and caused a social media discussion, if he shouldn't have deserved a better than the sixth place. His performance in 2009/10 to Lady Gaga's 'Poker Face' is in the meanwhile legendary on YouTube. Now, he got attention from the New York based online magazine Hintmag, which reports that the US athlete will launch his own clothing collection in the near future. On Wikipedia, Johnny Weir, who doesn't speak about his sexuality, is cited: "There are some things I keep sacred. My middle name. Who I sleep with. And what kind of hand moisturizer I use."
Fashion video on a sportive dance
Benjamin Millepied - what a name for a dancer that makes you think of thousands of feet - from the New York City Ballet is showing in the Y-3 video 'The Third Wave' (released on 23 Feb) not so much his feet, but his trained torso when he is dancing in sportive style together with others, especially Jessica Saund from American Ballet Theatre. Magnus Berger, director of the video and creative director of the biannually printed 'The Last Magazine' says about his work on thelast-magazine.com/wp/: "Everything is shot in 100 frames per second so we could really work with different speeds and be very flexible with the footage. Everybody that was involved was really feeding of each other and Alastair's (McKimm) styling was very connected to Benjamin's and the dancers movements..."
Scientists, architects, designers, etc. explore the medium scent as a new design territory
On 26 March, Parsons will present the one-day symposium 'HEADSPACE: On Scent as Design' together with The Museum of Modern Art in partnership with International Flavors and Fragrances Inc. Leading design thinkers, scientists, artists, architects, perfumers and designers will explore the medium of scent as a new territory for design. The symposium is the pre-roll for the new Master of Fine Arts in Transdisciplinary Design program which will start in fall 2010. The program's concept is to serve as a "laboratory to empower designers to face the complex challenges of today's 24/7, global culture, which are not easily addressed by a single design discipline, through new forms of collaborative, cross-disciplinary practice."
How things are finding their order
The video shows the sculptured drawings of William Kentridge (born 1955 in Johannesburg, where he still lives) with the title 'Return'. The sculpture-drawings have on the first sight no structure - until they are finding their order in the movement. Movement is the center theme of Kentridge's work, which is developed from his impressions of apartheid in South Africa. The video 'Return' had its debut on the fire screen of Teatro La Fenice opera house in Venice, Italy. On occasion of the exhibition 'Tapestries' by William Kentridge in 2007/8 at the Philadelphia Museum of Art, curator Carlos Basualdo said: "He uses the language of one medium to talk about another medium, while at the same time dealing with societies that are themselves in a state of transition." At this time, the traveling exhibition 'William Kentridge: Five Themes' is on view at the Museum of Modern Art in New York, 24 February – 17 May 2010.

MUSIC:
Humorous music video: 'Honkey Donkey' by the female sample artist Solex
Solex aka Dutch sample artist and singer Elisabeth Esselink, she is also called the 'keyboard wizard', collects old sounds and mixes them up. Now, an announcement has reached Fashionoffice that Solex and the punk musicians Cristina Martinez and Jon Spencer will release the album 'Amsterdam Throwdown, King Street Showdown!' on 18 May. The new album was described with following words: "Imagine if you will, a fisticuffs of funk, garage and soul between Captain Beefheart and Ike & Tina, with a sprinkling of hip-hop courtesy of Mike Ladd. … Throughout, Elisabeth Esselink has ingeniously fattened up a rich tapestry of cool, the perfect canvas for Cristina and Jon, who pepper-spray it with personalized lunacy whilst shrugging off the wannabes scrambling for their plinth."
Video from Vienna's music scene
Since the last months, Anna F. is a favorite of Austrian broadcasting channels and radios for her good looking and her exceptional voice. Puma has selected her for the FW2009/10 campaign showing her as a fitness-amazone lifting weights and in a Taekwondo-fight. Now, on 20 Feb she has released her album "...for real" with a party in Vienna.
Vintage samples with broken beats
Fashionoffice just received a music tip: Pretty Lights! 'Pretty Lights' aka Colorado-based mashup artist of vintage samples with broken beats Derek Vincent Smith is recording albums and releasing them on the internet since 2006. Pretty Lights' last three albums, 'Taking Up Your Precious Time', 'Filling Up The City Skies', and 'Passing By Behind Your Eyes' have been downloaded over 500.000 times from PrettyLightsMusic.com. In spring 2010 he will tour through US. On his website, the musician announces with a video the 'UK and Europe Tour 2010'; the video is showing the musician himself walking on the streets, working on a laptop... - but the best on the video is the music.
"Alors on sort pour oublier tous les problèmes. Alors on danse…"
...dancing to forget the problems - sings the Belgian electronic musician Stromae in 'Alors on Dance'. Stromae was discovered by online-users when he published his streaming 'Les leçons de Stromae'. 'Alors on Dance' is the 8th lesson; available on iTunes. Stromae is writing his melodies, finds the words for the songs, and is also directing his music clips!

(C) Sawetz, since 1996