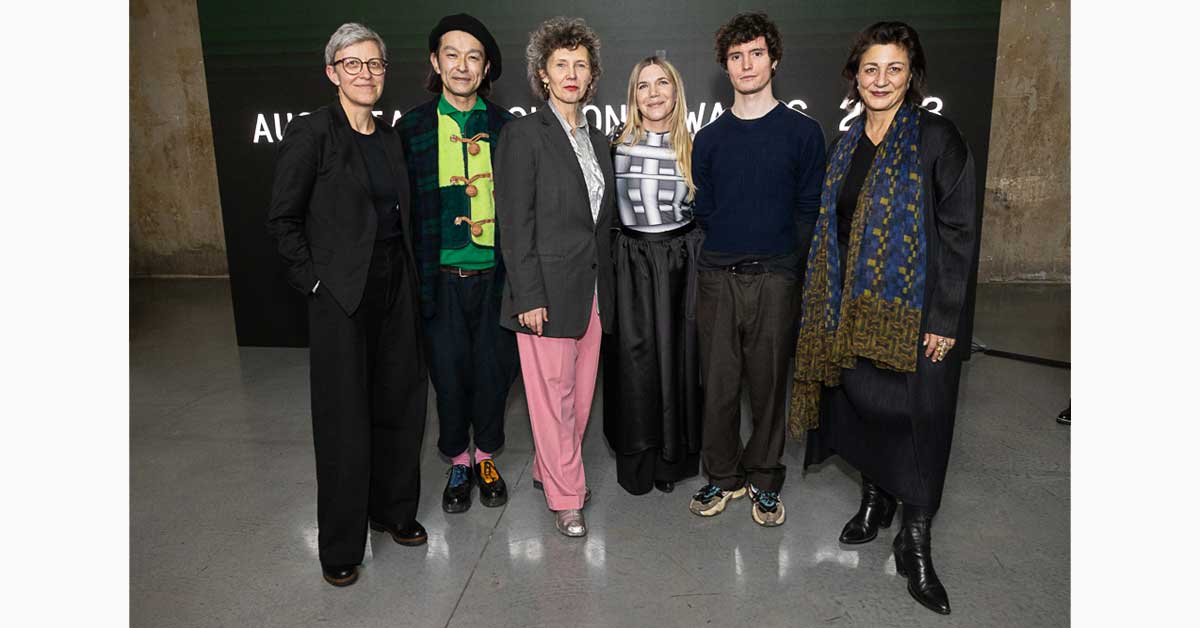 The Austrian Fashion Awards 2023 went to rosa mosa and Christoph Rumpf At the award ceremony, Mag. Theresia Niedermüller, Head of the Art and Culture section of the BMKÖS (Federal Ministry for Arts, Culture, the Civil Service and Sport), awarded Simone Springer and Yuji Mizobuchi the 'outstanding artist award für experimentelles Modedesign' for their shoe and accessories label rosa mosa. Christoph Rumpf received the 'Modepreis der Stadt Wien' from Mag. Veronica Kaup-Hasler, City Councilor for Culture and Science, City of Vienna,...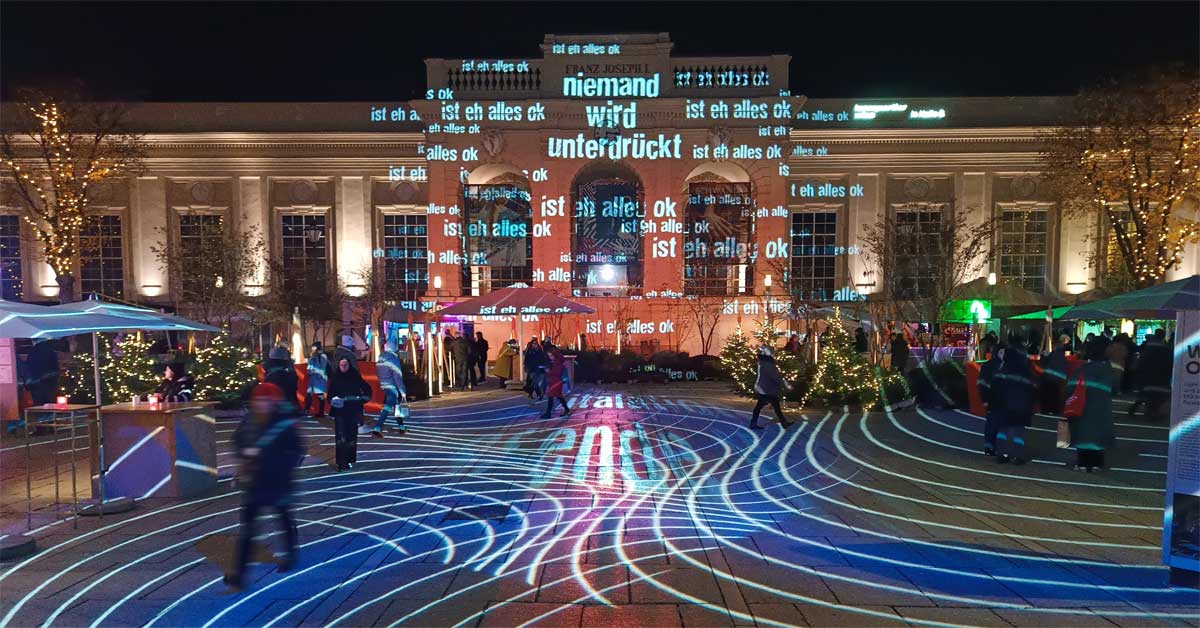 Vienna X-Mas Street View by Fashion.at: What do the words in the light projection by artist starsky at MQ MuseumsQuartier mean? When Fashion.at walked through the MQ recently, the first impression was to be immersed in a winter wonderland with changing light curves and lines running like waves across the terrain of the cultural area. The lines seemed like visualizations of sound waves of the words projected on the wall. The text "niemand wird unterdrückt. ist eh alles ok." (no one is oppressed. everything is okay anyway.) appeared in the light show. "Ist eh alles ok" is a way of saying in Vienna that...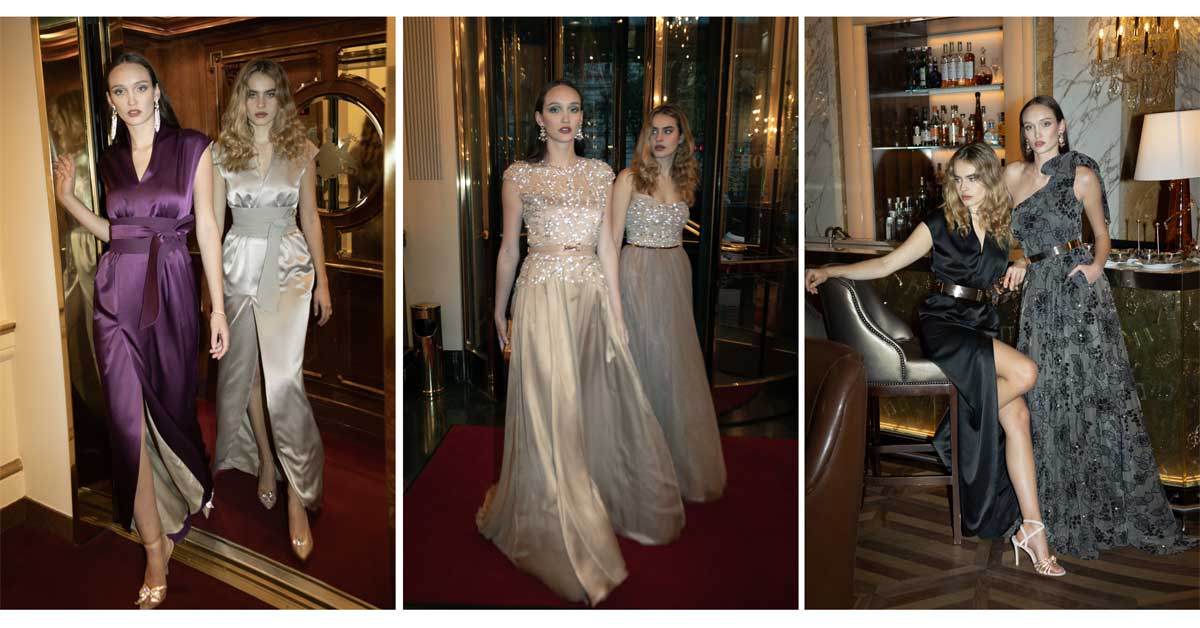 Designer Martina Mueller-Callisti shows her photographic talent with the campaign for the festive Callisti 'Evening Couture', shot by herself Viennese fashion label Callisti is known for presenting urban daywear spiced with glam and party-ready elegant evening wear on the catwalks of Berlin and Vienna, where her shows are among the highlights. Recently, Martina Mueller-Callisti unveiled her 'Evening Couture' collection 2023/24, featuring glamorous and colorful designs suitable for festive occasions such as cocktails, red carpet events and elegant balls...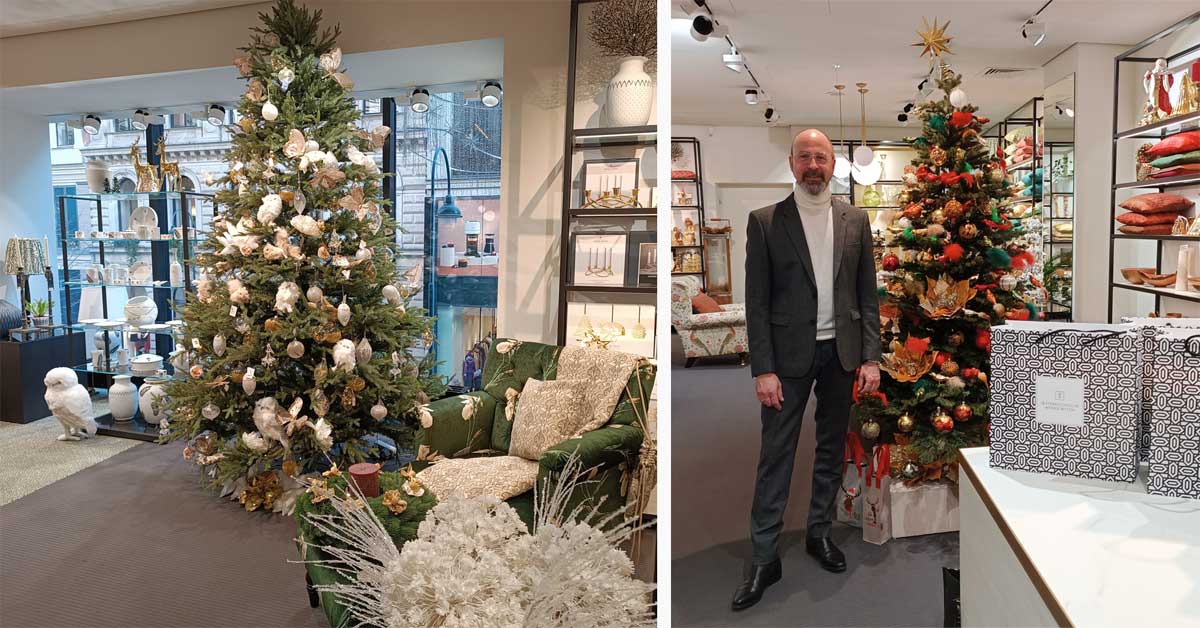 Vienna Insight: X-Mas Warm Up at the Österreichische Werkstätten with a glimpse into a new fabric design project Fashion.at was invited by the legendary Österreichische Werkstätten to the X-Mas Warm up in the company's store at Kärntner Straße 6 in Vienna's 1st district. The company Österreichische Werkstätten was founded in 1948 by the designer, architect and co-founder of the Wiener Werkstätten Josef Hoffmann. Fashion.at had a talk with Michael Geiger, head of a new textile design project...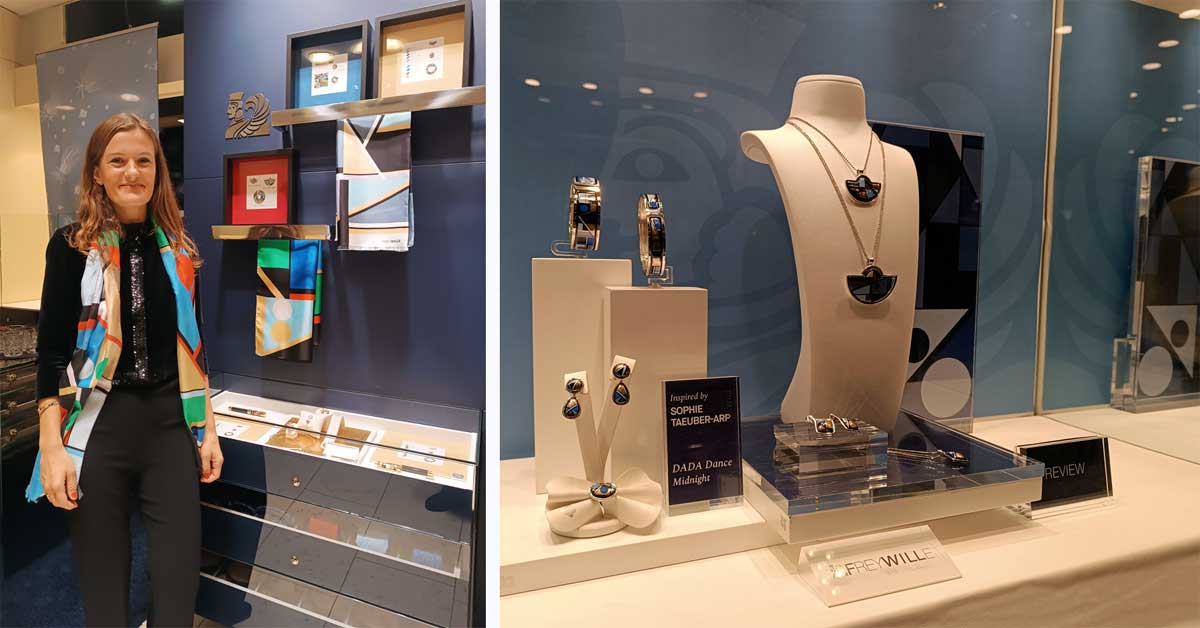 Vienna Insight: Freywille presented 'Midnight' of the 'DADA Dance' jewelry inspired by the art of Sophie Taeuber-Arp The Austrian enamel jewelry maker Freywille invited to the 'Fest für die Frau', an evening event in honor of the artist Sophie Taeuber-Arp. Fashion.at spoke with three of Freywille's designers who created the geometric graphics - circles, lines, rectangles - inspired by the abstract art of Sophie Taeuber-Arp, one of the most important Swiss artists of the 20th century...


Vienna Opera Ball 2024 'Couture Salon' jury selects fashion designers for cooperation with Vienna State Ballet dancers based on criteria such as sustainability and waltz suitability One of the jurors is popular film and television actress Lilian Klebow, a Jane Goodall ambassador and environmental activist since her youth. Klebow will evaluate the sustainability of the designs. Her role is probably the most challenging, as she will question the origin and sustainability of fashion beyond its aesthetics...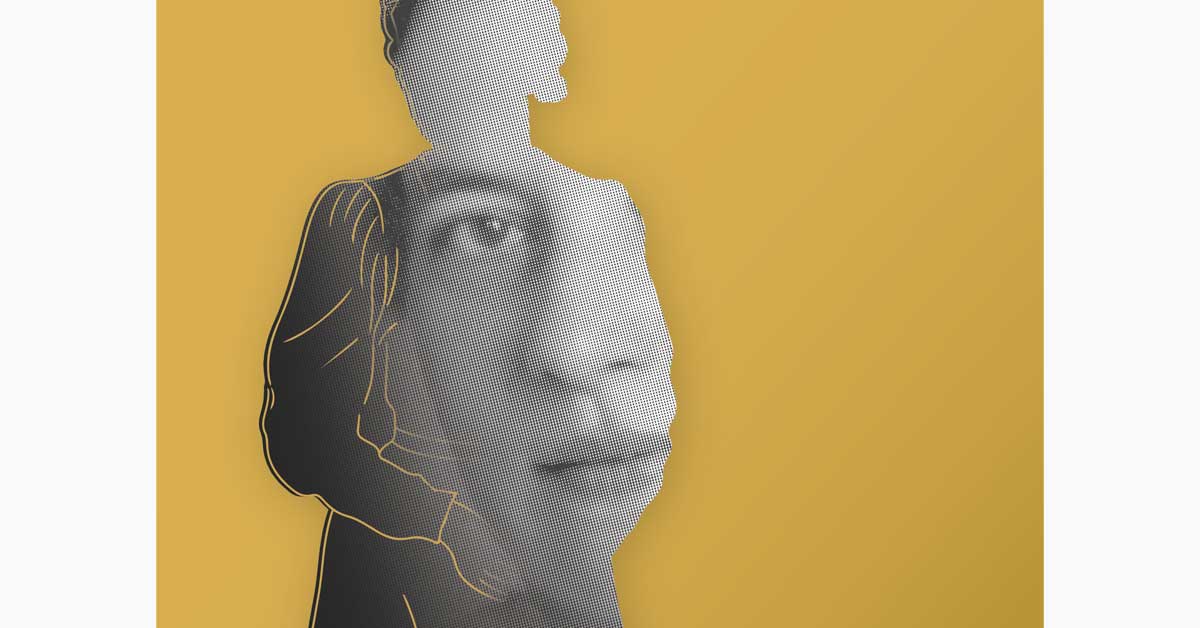 Vienna's cultural heritage presented with personalities from theater, film, music, journalism from 1900 to 1938 through an intervention in the Theatermuseum and online publication 'Walk of Fame' The intervention 'Walk of Fame. The Simultaneity of Success and Persecution' at the Theatermuseum in Vienna is accompanied by an online publication (German/English) inspired by the style of the magazine 'Die Bühne', founded in 1924. Readers can immerse themselves in the world between 1900 and 1938 through articles about representatives of Austrian culture such as Maria Gutmann, who was an actor, dramaturge, and one of the first female directors...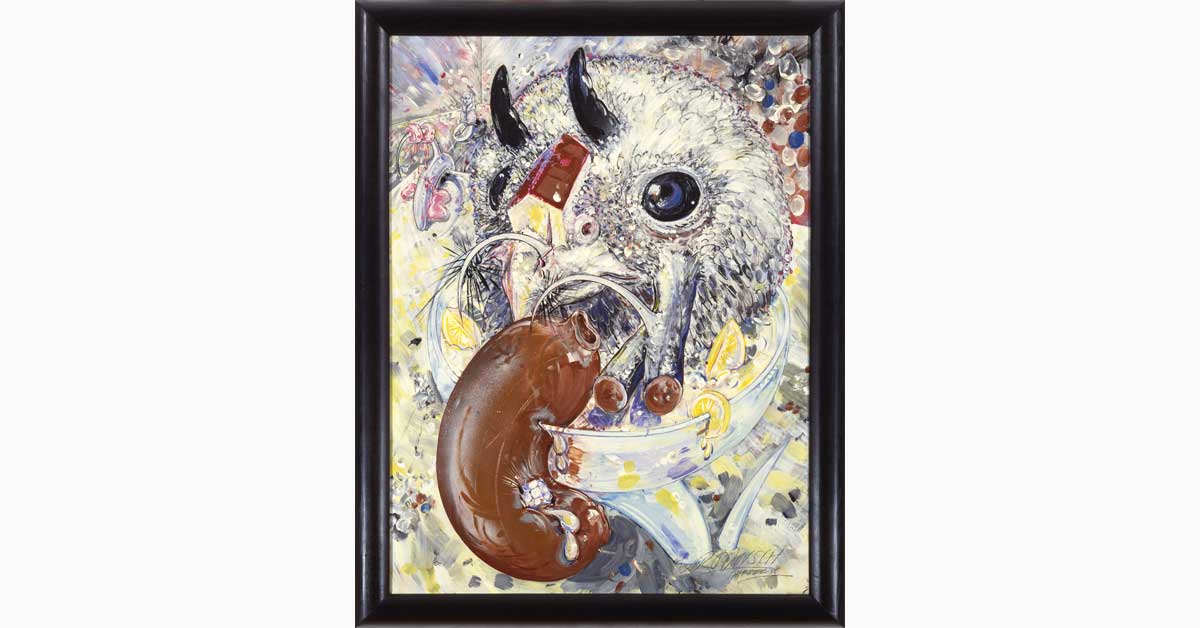 Oeuvre of Austrian artist of the 'New Austrian Painting' movement Christian Ludwig Attersee on view in two exhibitions in New York City from mid-November A wide range of works will be on display, from 'Glied Schmuck' to 'Torte mit Speisekugeln und Speiseblau'. The exhibition at the Galerie Gmurzynska invites viewers to explore Attersee's work over decades. Mathias Rastorfer of Galerie Gmurzynska mentions in the press release that the Attersee aesthetic, encompassing food, animals, plants, sailing, and eroticism, is not immediately understandable...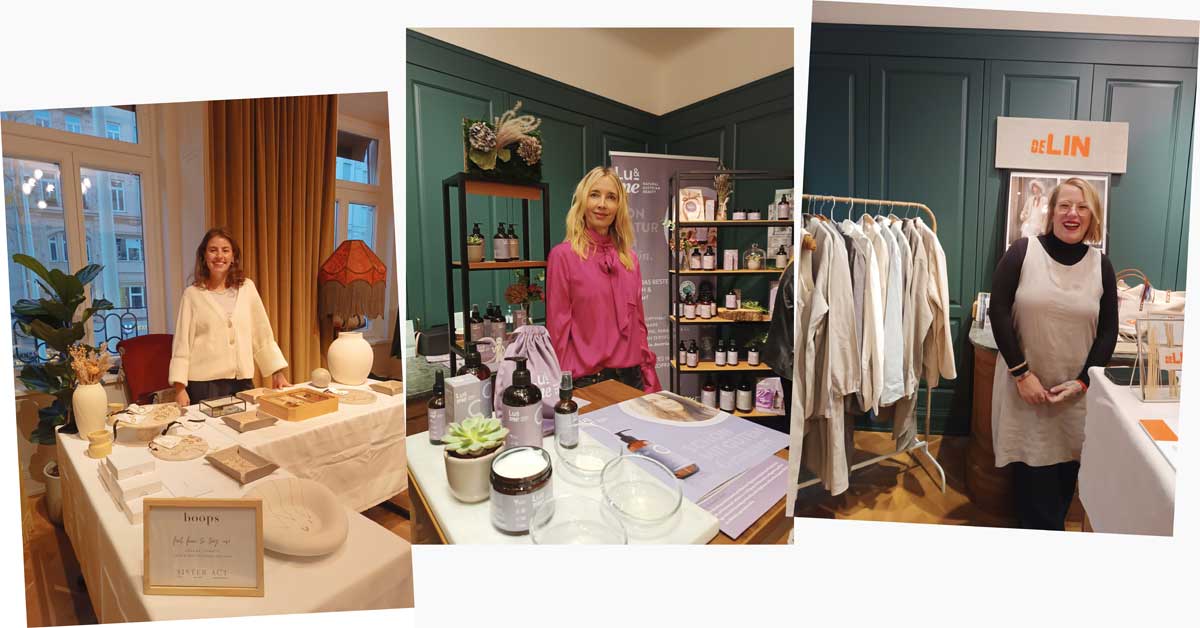 Vienna Insight: Press days with new Austrian jewelry, hair care and fashion brands at Hotel Motto At the seasonal press days in Vienna, Fashion.at focused on Austrian brands such as jewelry label 'boops', founded two years ago by Rana Aktas, hair care brand Lu&me, co-founded by Nadine Hak, and clothing brand DeLin, founded by Julia Deiger...
Latest Posts archive
2 Dec 2023 - Support Fashion.at with 50 Euro and receive a surprise t-shirt by Fashion.at as a Thank You!
2 Dec 2023 - Palais de Tokyo, Paris, exhibition 'Doppelganger' by Jakob Lena Knebl and Ashley Hans Scheirl, who represented Austria at the 59th Venice Biennale in 2022, on the construction, deconstruction of identity through the history of art and design, from the mannerism of the 16th century to the future of cyberspace.
1 Dec 2023 - Carinthia X-Mas View: Santa Claus-inspired dress seen at the new store of Gina Drewes in Velden am Wörthersee
1 Dec 2023 - Austrian composer Markus Binder, also known as part of the folk-punk duo Attwenger and book author, won the Best Original Score category at the European Film Awards for the soundtrack to Jessica Hausner's 'Club Zero' (Palme d'Or nominee at the 2023 Cannes Film Festival).
1 Dec 2023 - Music 'Lover/Friend' by Kaytranada ft. Rochelle Jordan
30 Nov 2023 - Trendletter 30-November-2023: Fashionable Charity Ball; Evening Couture; Packaging Trends; Vienna X-Mas Street View;...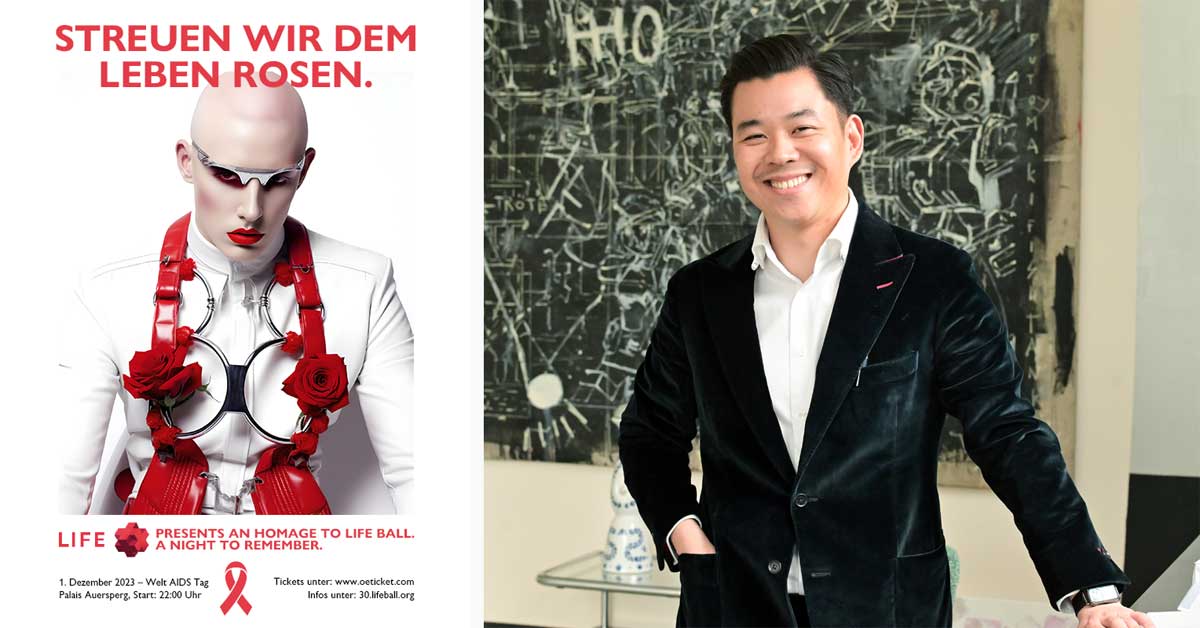 Viennese restaurant and club entrepreneur Martin Ho's legendary Pratersauna on the party floor of the 'An Homage to Life Ball' event Martin Ho's Dots Group released information about the hospitality group's support of 'An Homage to Life Ball' on World AIDS Day, December 1, 2023, commemorating the 30th anniversary of the legendary 'Life Ball' in Vienna. The Life Ball took place from 1993 to 2019 and is known for its impact in the fight against HIV/AIDS...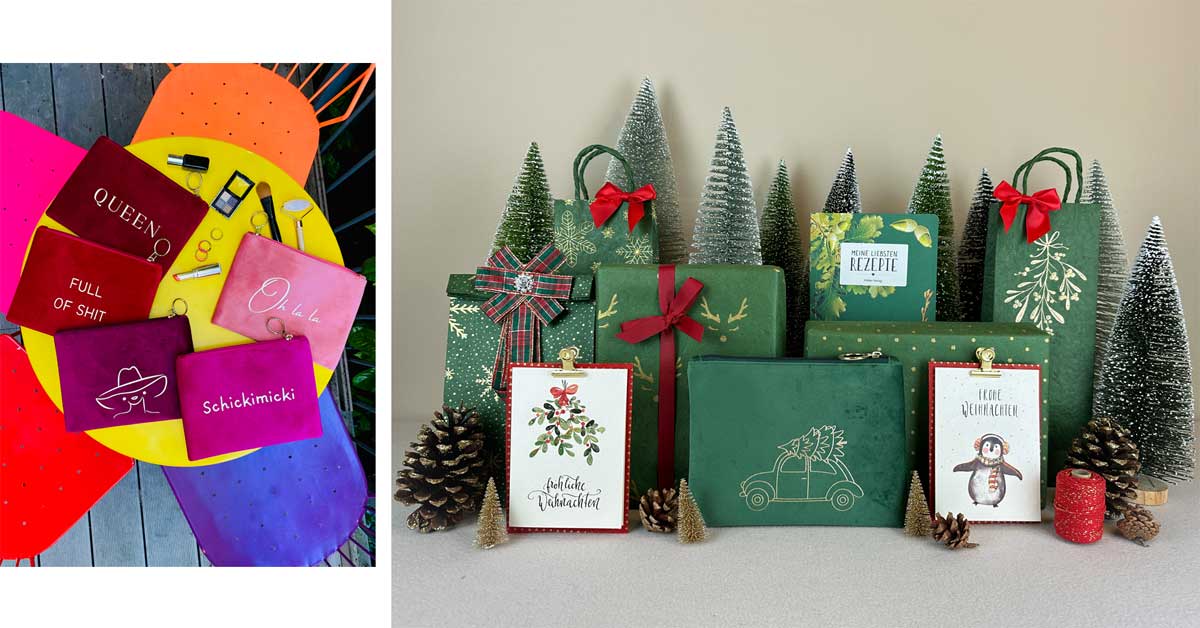 Christmas packaging trends as seen at the Herzilein Papeterie in Vienna: The trend is toward reusable alternatives to gift wrap The handmade cosmetic bags carry words like 'Queen' or 'Schickimicki', which means a very fancy person or a fancy-shmancy. The bags can be used for whatever the wearer wants; for daily necessities, for jewelry, for pens, or they can be used as gift bags. Fashion.at wanted to know if there is a trend for reusable bags for Christmas...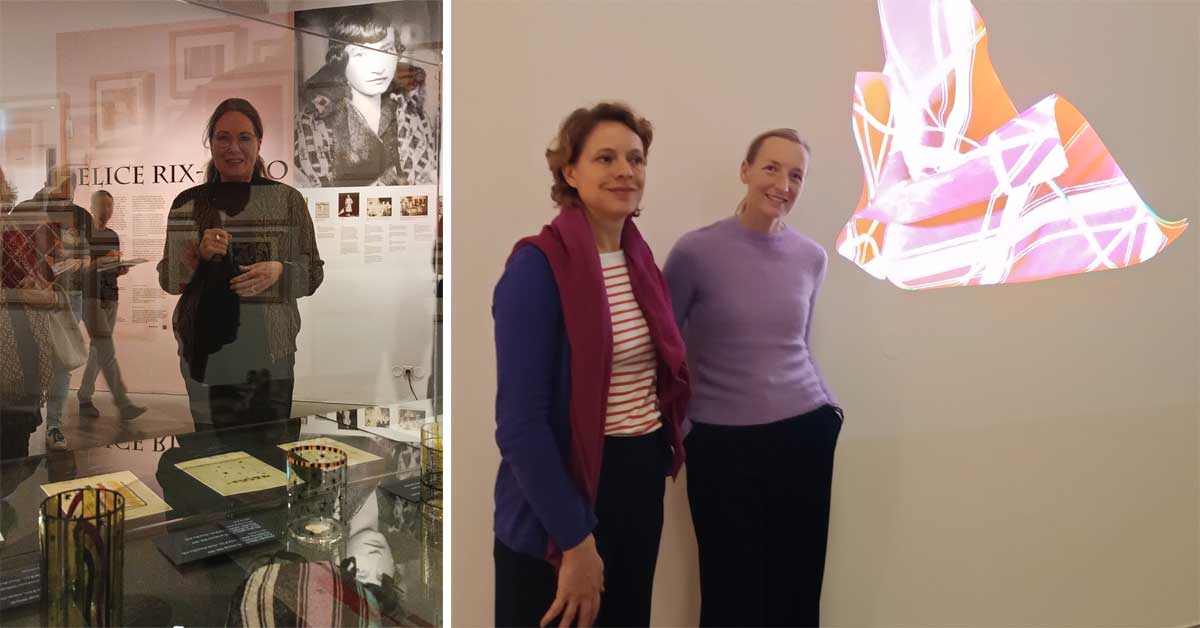 Seen at the MAK Design Lab: Designs for fabrics and wallpapers by Wiener Werkstätte artist Felice Rix-Ueno, which are still in use today The new exhibition grew out of research into the women of the Wiener Werkstätte, whose work is often unrecognized and whose names are rarely documented in the history of design. In the central room of the MAK Design Lab, selected designs by Felice Rix-Ueno are on display, ranging from drafts for textile patterns, design studies for the coloring of enamel decorations together with the final designs, as well as illustrations for the Wiener Werkstätte's fashion marketing activities, designs for bags, cushions, and wallpapers...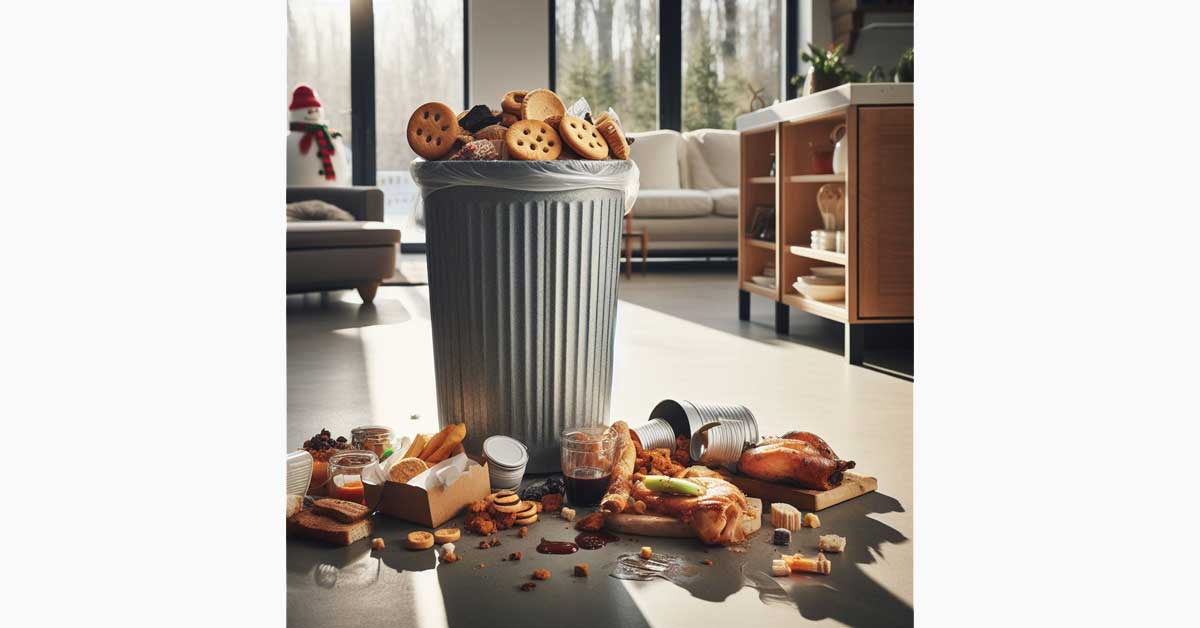 Action against food waste. Food saving app 'Too Good To Go' released the results of a survey about Christmas cooking, leftovers and overbuying in Austria The survey reveals that over 80% of Austrians cook their Christmas dinner, with 72.5% ending up throwing away leftovers. More than two-thirds use leftovers creatively. But even among them, food is thrown away. 72.5% of respondents said that they discarded food. Some tips against food waste...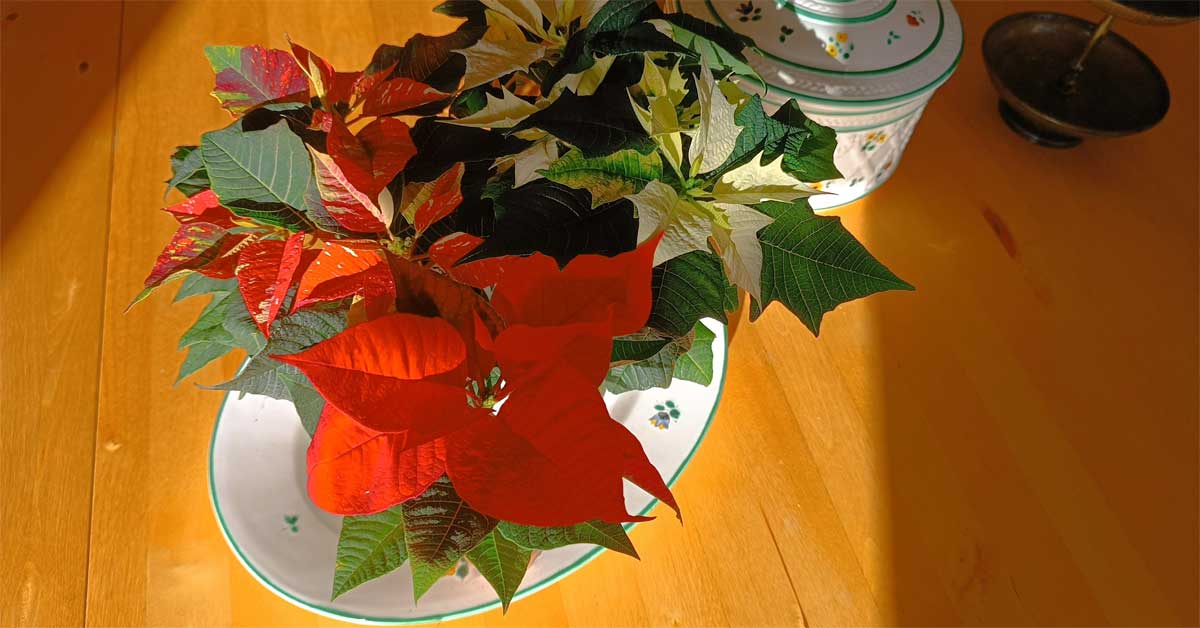 The favorite plant of the Austrians during the Advent season in new color variations such as Premium Picasso or Christmas Feelings The 'Blumenbüro Österreich' (Flower Office Austria), which represents the interests of Austrian florists, gardeners, garden designers and flower wholesalers, published insights into current trends in gardening and flower shops. Along with Advent wreaths, poinsettias are still the most popular way to create a festive pre-Christmas atmosphere...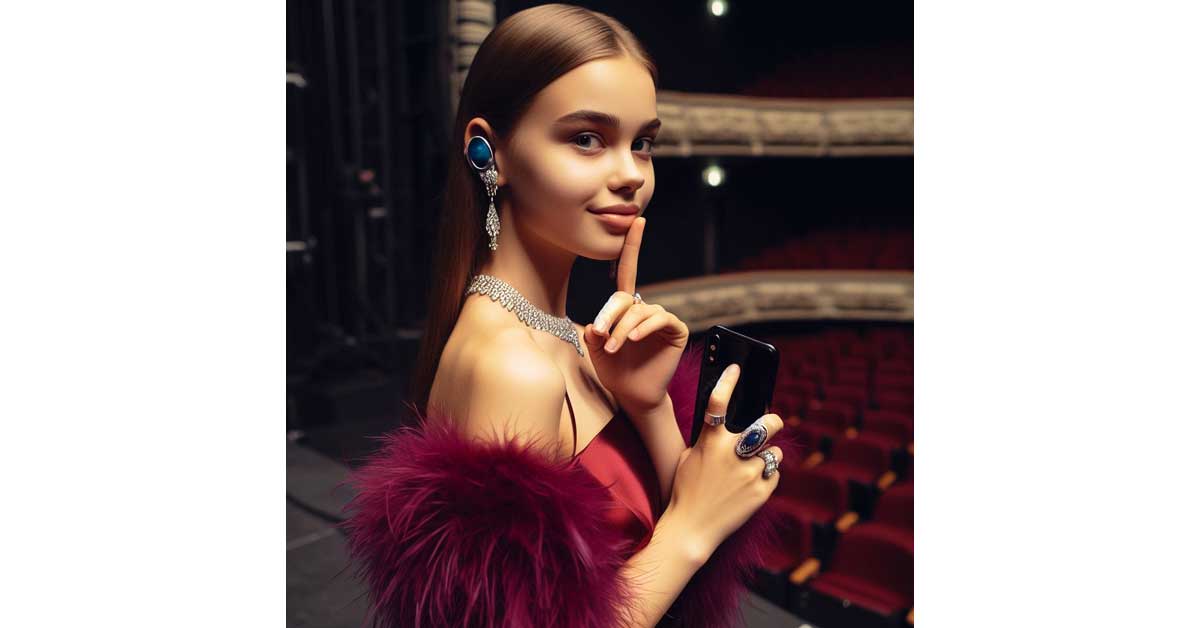 Cytara's themes are changing with the latest content on Fashion.at. Greeting randomly generated on 19 November. Fashion.at generated the picture using Bing Image Creator from Designer powered by DALL-E 3 on 19 November 2023. The picture shows Cytara standing on the stage of a theatre. She wears a long, elegant gown in purple-red, a diamond necklace and earrings, and a fake-feather-fur jacket over her shoulders. The fingers of her right hand are decorated with rings; the one with the midnight blue stone-like material is - like the earpiece (earphone) - a smart device connected to the phone. When the photo was taken, she had just whispered so that the acoustics of the stage would not carry her words into the audience.
Cytara, Fashion.at's AI Chatbot: "Hello! Welcome to Fashion.at. I'm Cytara, your AI chatbot. I'm here to talk about fashion, culture, art, and design. Today, I would like to discuss the difference between the history of women in journalism, theater, film, and art, compared to the history of men in these disciplines. Additionally, I will explain why international brands such as Chanel, Dior, and Gucci have paid tribute to women with their collections in recent years. ..."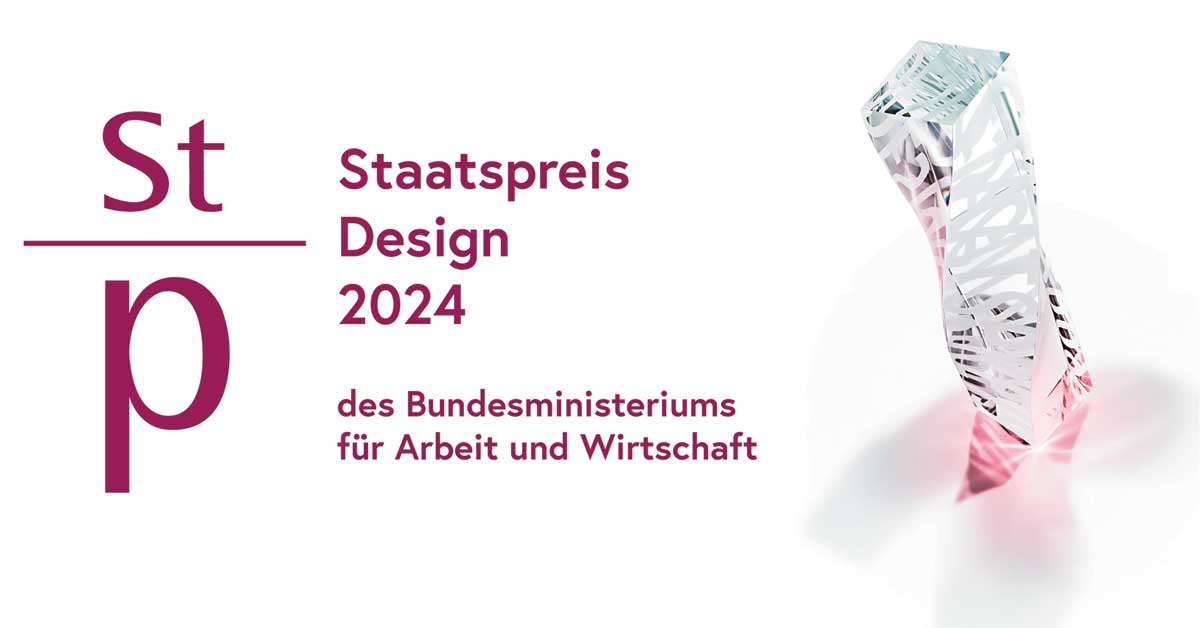 Designaustria presented the international jury of the Austrian State Prize Design 2024 for categories such as Industrial Design for Consumer Goods or Product Design Interior The jury of the Austrian State Prize for Design, the Staatspreis Design, is known for selecting products with particular focus on solving problems and creating economic and social value through design. The prize's online gallery goes back from 2022 to 1962 and shows products, some of which are still iconic today, with images and brief descriptions. Now the names of the members of the international jury for the upcoming 50th Staatspreis Design 2024...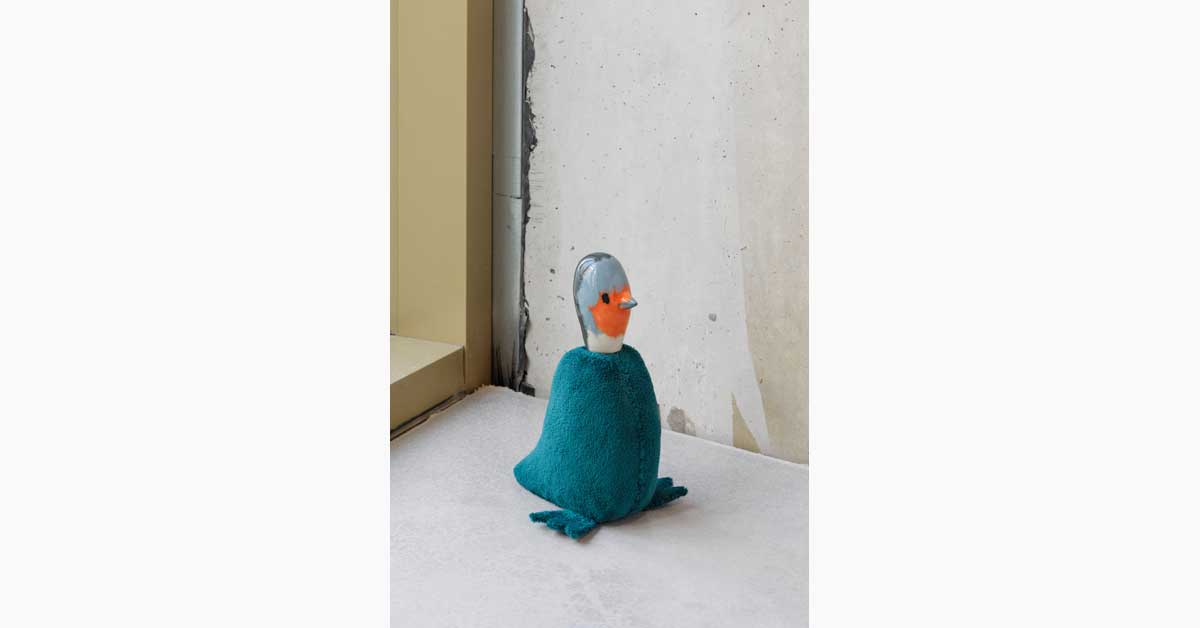 MAK exhibition 'Hard/Soft' explores textiles and ceramics in contemporary art The MAK exhibition 'Hard/Soft' explores the interplay between textiles and ceramics in contemporary art. It features works from around 40 international artists, many of whom are being showcased in Vienna for the first time...