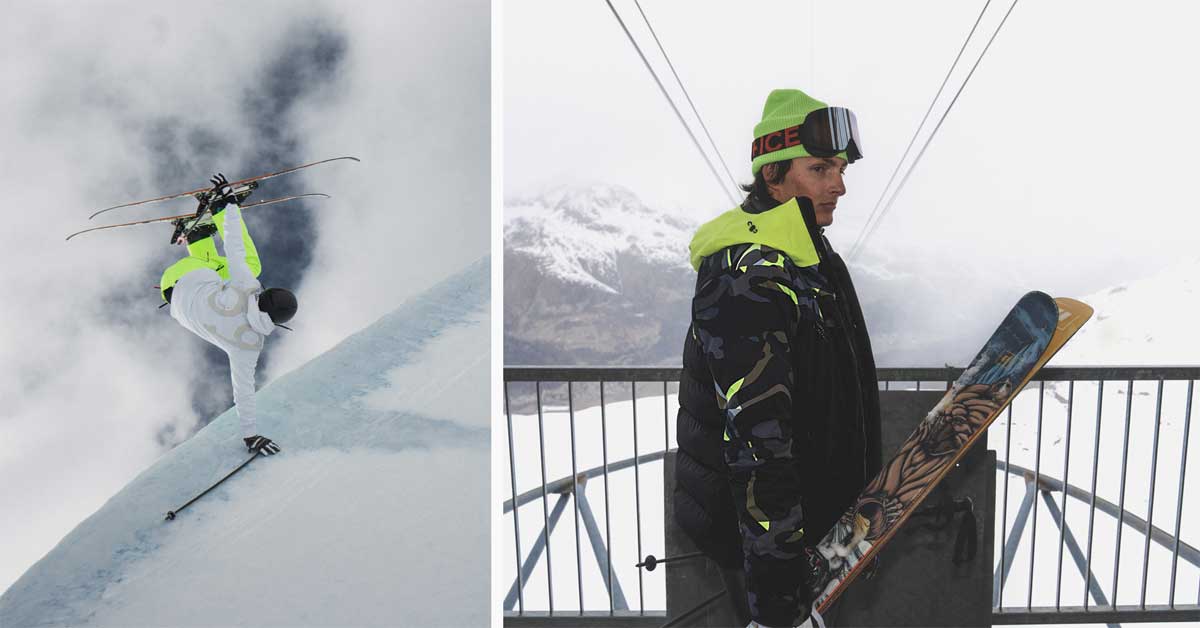 Trends on the slopes presented by Bogner: Neon takes center stage The German sportswear company Bogner has stores all over the world - Los Angeles, Beijing, London,... and as a specialist in snow sports apparel in prominent ski resorts such as Kitzbühel in Austria or Zermatt in Switzerland. Bogner regularly releases 'Styles of the Week' featuring highlights from the latest collections...
Vienna X-Mas View: Heidi Horten Collection presented this year's Christmas tree, the sculpture 'Weihnachtsbaum' by Tillmann Kaiser Austrian artist Tillmann Kaiser's Christmas tree sculpture was presented to the public today at the Heidi Horten Collection. The artwork is composed of rhythmic folds that interweave like an 'above' and 'below' - as if to show the interconnectedness of heaven and earth, or space and earth...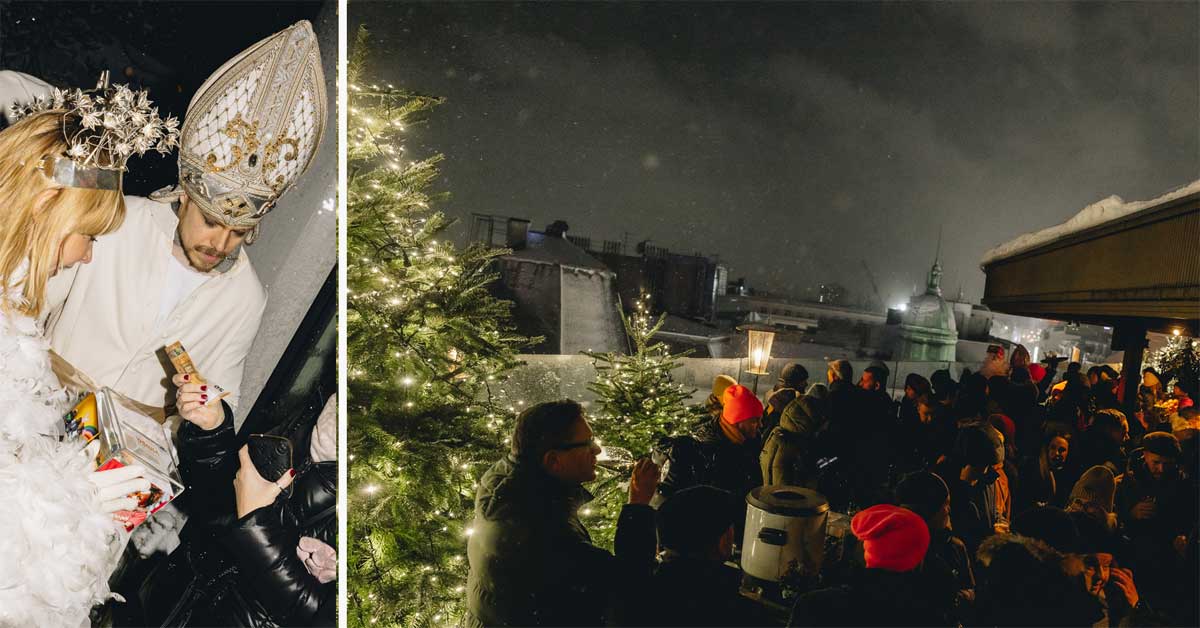 Vienna X-Mas Insights: Charity Punch Party at the Hotel Motto The Christkindl and St. Nicholas collected donations for the Yabonga Children's Project at the Charity Punch Party on the roof terrace of the Hotel Motto in Vienna...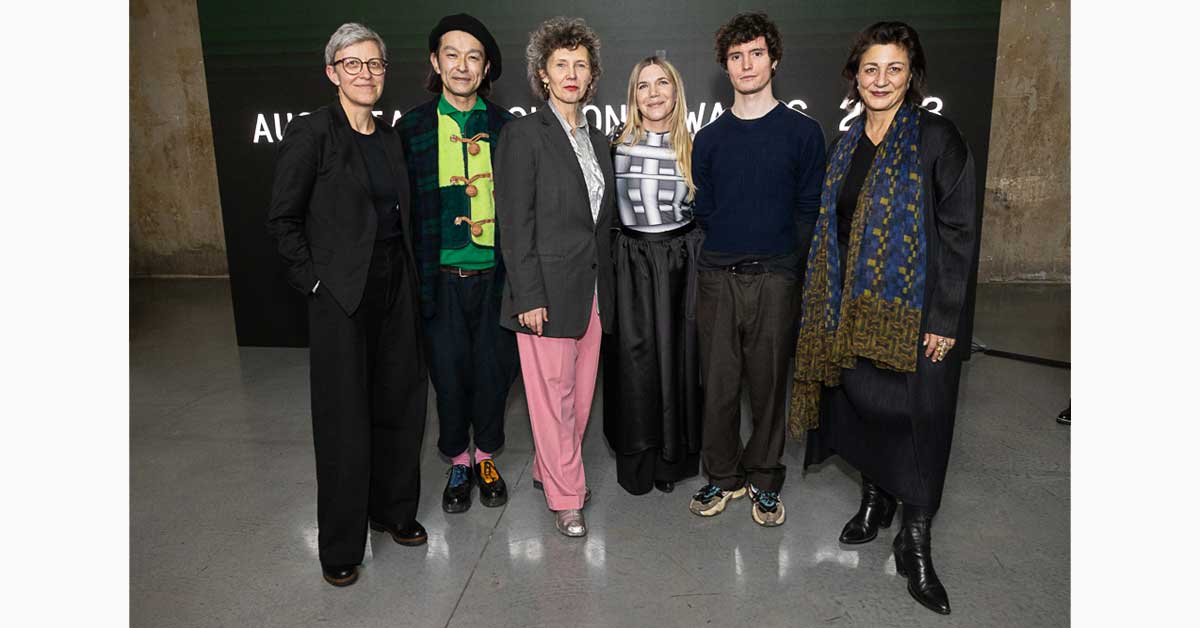 The Austrian Fashion Awards 2023 went to rosa mosa and Christoph Rumpf At the award ceremony, Mag. Theresia Niedermüller, Head of the Art and Culture section of the BMKÖS (Federal Ministry for Arts, Culture, the Civil Service and Sport), awarded Simone Springer and Yuji Mizobuchi the 'outstanding artist award für experimentelles Modedesign' for their shoe and accessories label rosa mosa. Christoph Rumpf received the 'Modepreis der Stadt Wien' from Mag. Veronica Kaup-Hasler, City Councilor for Culture and Science, City of Vienna,...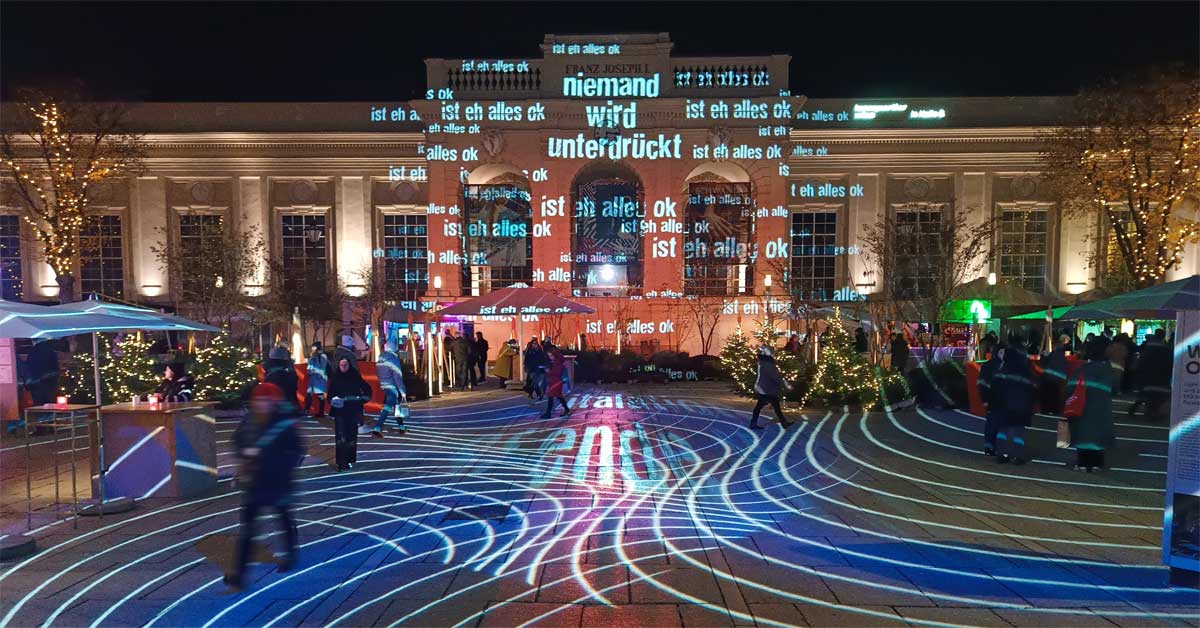 Vienna X-Mas Street View by Fashion.at: What do the words in the light projection by artist starsky at MQ MuseumsQuartier mean? When Fashion.at walked through the MQ recently, the first impression was to be immersed in a winter wonderland with changing light curves and lines running like waves across the terrain of the cultural area. The lines seemed like visualizations of sound waves of the words projected on the wall. The text "niemand wird unterdrückt. ist eh alles ok." (no one is oppressed. everything is okay anyway.) appeared in the light show. "Ist eh alles ok" is a way of saying in Vienna that...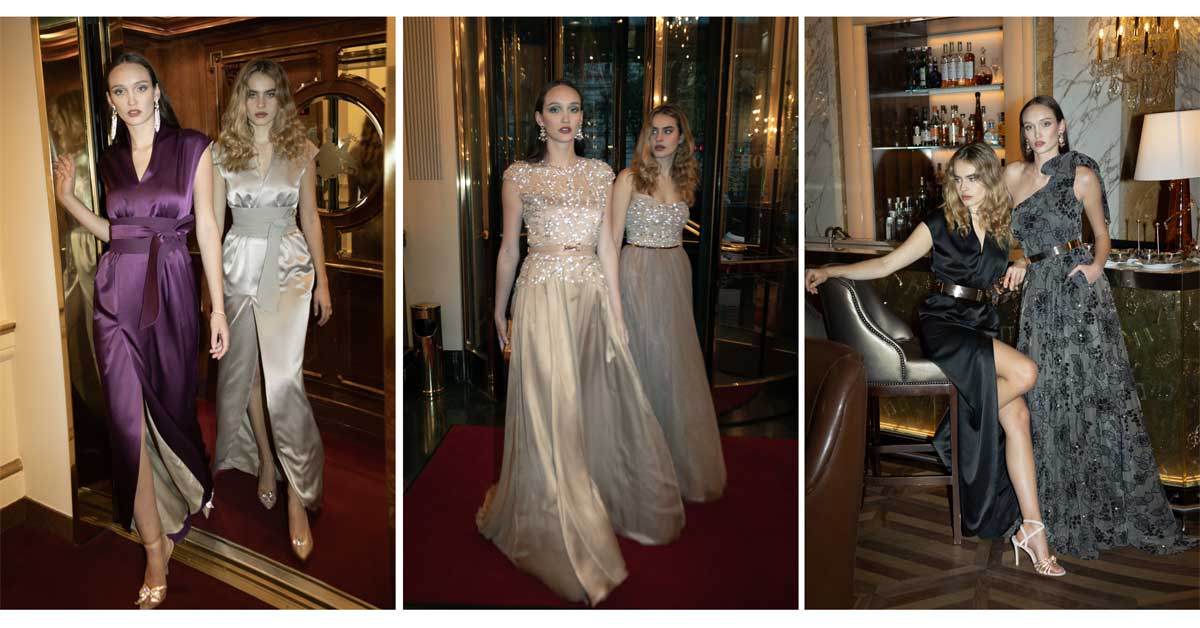 Designer Martina Mueller-Callisti shows her photographic talent with the campaign for the festive Callisti 'Evening Couture', shot by herself Viennese fashion label Callisti is known for presenting urban daywear spiced with glam and party-ready elegant evening wear on the catwalks of Berlin and Vienna, where her shows are among the highlights. Recently, Martina Mueller-Callisti unveiled her 'Evening Couture' collection 2023/24, featuring glamorous and colorful designs suitable for festive occasions such as cocktails, red carpet events and elegant balls...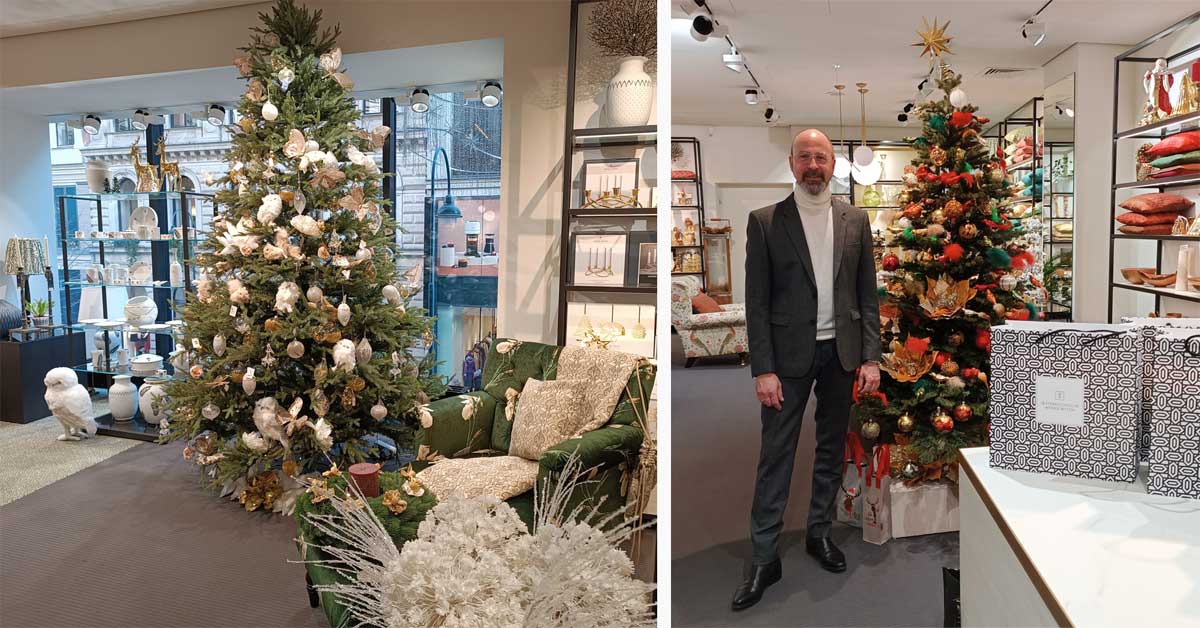 Vienna Insight: X-Mas Warm Up at the Österreichische Werkstätten with a glimpse into a new fabric design project Fashion.at was invited by the legendary Österreichische Werkstätten to the X-Mas Warm up in the company's store at Kärntner Straße 6 in Vienna's 1st district. The company Österreichische Werkstätten was founded in 1948 by the designer, architect and co-founder of the Wiener Werkstätten Josef Hoffmann. Fashion.at had a talk with Michael Geiger, head of a new textile design project...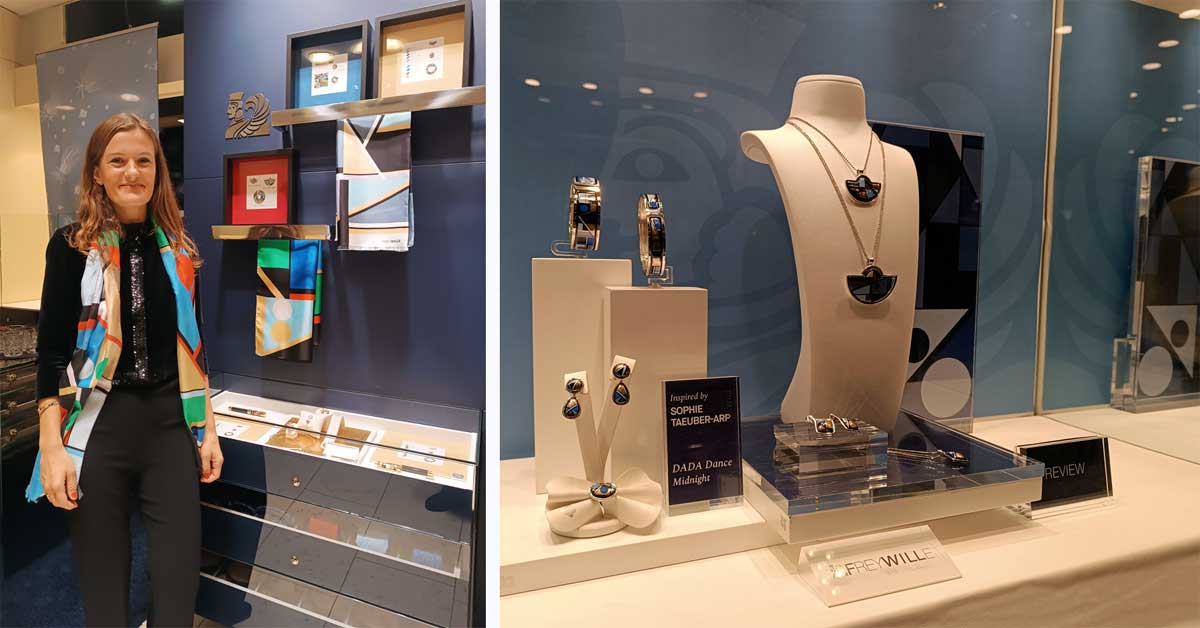 Vienna Insight: Freywille presented 'Midnight' of the 'DADA Dance' jewelry inspired by the art of Sophie Taeuber-Arp The Austrian enamel jewelry maker Freywille invited to the 'Fest für die Frau', an evening event in honor of the artist Sophie Taeuber-Arp. Fashion.at spoke with three of Freywille's designers who created the geometric graphics - circles, lines, rectangles - inspired by the abstract art of Sophie Taeuber-Arp, one of the most important Swiss artists of the 20th century...


Vienna Opera Ball 2024 'Couture Salon' jury selects fashion designers for cooperation with Vienna State Ballet dancers based on criteria such as sustainability and waltz suitability One of the jurors is popular film and television actress Lilian Klebow, a Jane Goodall ambassador and environmental activist since her youth. Klebow will evaluate the sustainability of the designs. Her role is probably the most challenging, as she will question the origin and sustainability of fashion beyond its aesthetics...
Latest Posts archive
8 Dec 2023 - Exhibition on the work of designer Louis Lucien Lepoix, who created the BIC lighter, the Puck Maxi, the forearm crutch and designed for Bugatti, Steyr,..., at designforum Wien
8 Dec 2023 - Music 'Flavour Of The Month' by Rina Sawayama, album 'Hold The Girl (Bonus Edition)'
7 Dec 2023 - Trends on the slopes presented by Bogner: Neon takes center stage
7 Dec 2023 - Red Bull presents the film (full movie) 'Abstract: A Freeski Exhibition' drawing parallels between skiing and art. The video post includes a well-curated Spotify playlist.
6 Dec 2023 - Parallel Vienna 'Bling Bling Contemporary Pop Up Space' will exhibit from 8 to 23 December (opening on 7 December) artworks from different disciplines - mentioned are sculpture, drawing, painting, photography, ceramics and fashion - by artists such as Brigitte Kowanz, Oswald Oberhuber, Arnulf Rainer, Christian Eisenberger, etc. including works by fashion photographer Elfie Semotan and the fashion brand Wendy Jim.
6 Dec 2023 - Trendletter 6-December-2023: Cytara's Holiday Styling Tips; Santa Claus Dress; Art Christmas Tree;...
6 Dec 2023 - WWD about the new exhibition 'Women Dressing Women' (7 Dec 2023 - 3 Mar 2024) "Where Are All the Women Designers? They Are at The Met's Costume Institute"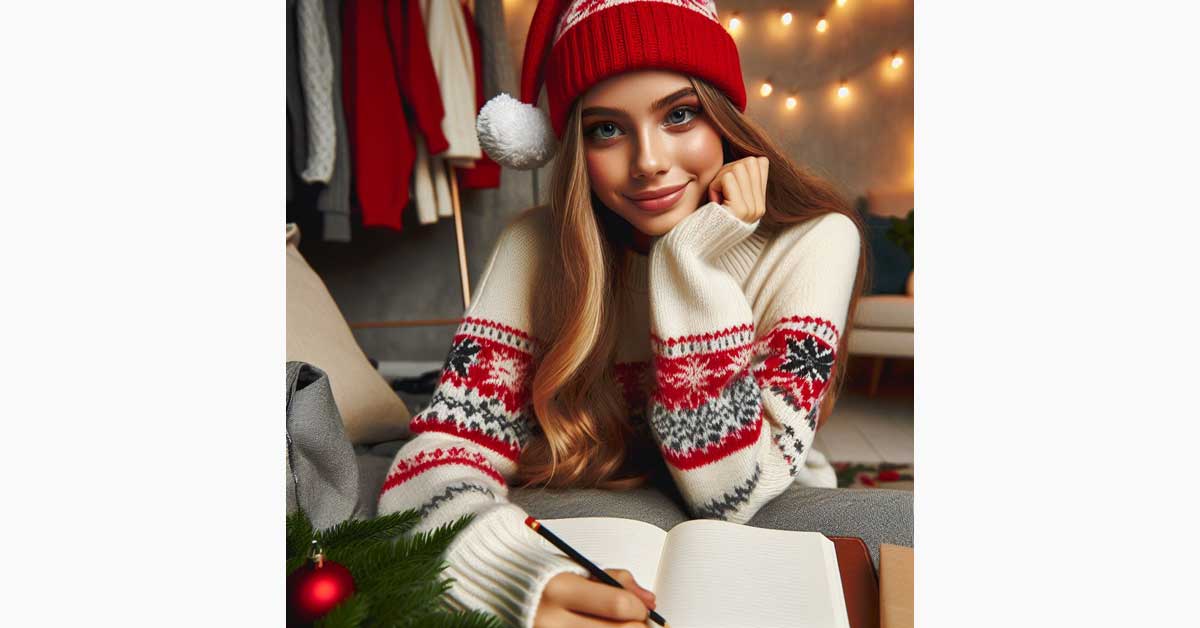 Cytara's themes are changing with the latest content on Fashion.at. Greeting randomly generated on 5 December. Fashion.at generated the image on December 5, 2023 using Microsoft Bing, Image Creator from Designer powered by DALL-E 3 with a prompt generated with the help of Cytara's styling expertise. The appearance of Cytara will change from time to time.
Cytara, Fashion.at's AI Chatbot: "Hello! My name is Cytara, and I'm the AI chatbot for Fashion.at. I'm here to talk about fashion, culture, art, and design. Today, I'd like to discuss the most common fashion patterns associated with the holiday season.

One popular pattern often seen during the holidays is the classic Fair Isle pattern. Originating from the Fair Isle, a small island in Scotland, this pattern is characterized by its intricate and colorful designs. Fair Isle patterns typically feature geometric shapes, such as diamonds or zigzags, and are often knitted into sweaters or accessories. They are known for their cozy and festive appearance, making them a perfect choice for winter clothing.

Another popular pattern is the tartan or plaid pattern. With its origins in Scotland, tartan has become synonymous with the holiday season. Tartan patterns consist of intersecting horizontal and vertical lines of different colors, creating a distinctive and timeless look. This pattern is commonly found in flannel shirts, scarves, and skirts, adding a touch of warmth and tradition to any outfit.

Lastly, we have the ever-popular Nordic or Scandinavian pattern. Inspired by the folk traditions of Nordic countries, this pattern is characterized by its repeating motifs of snowflakes, reindeer, and geometric shapes. It is often found in sweaters, hats, and mittens, adding a touch of whimsy and winter charm to any ensemble.

Now, for a random styling tip for a "Winter Chic: Cozy and Stylish" outfit, consider pairing a Fair Isle sweater with a pair of high-waisted jeans and ankle boots. Layer a long coat over the sweater for added warmth and style. Complete the look with a chunky knit scarf and a beanie hat. This outfit will keep you cozy while still looking fashionable during the winter season.

Would you like more information on the topic or another styling tip?"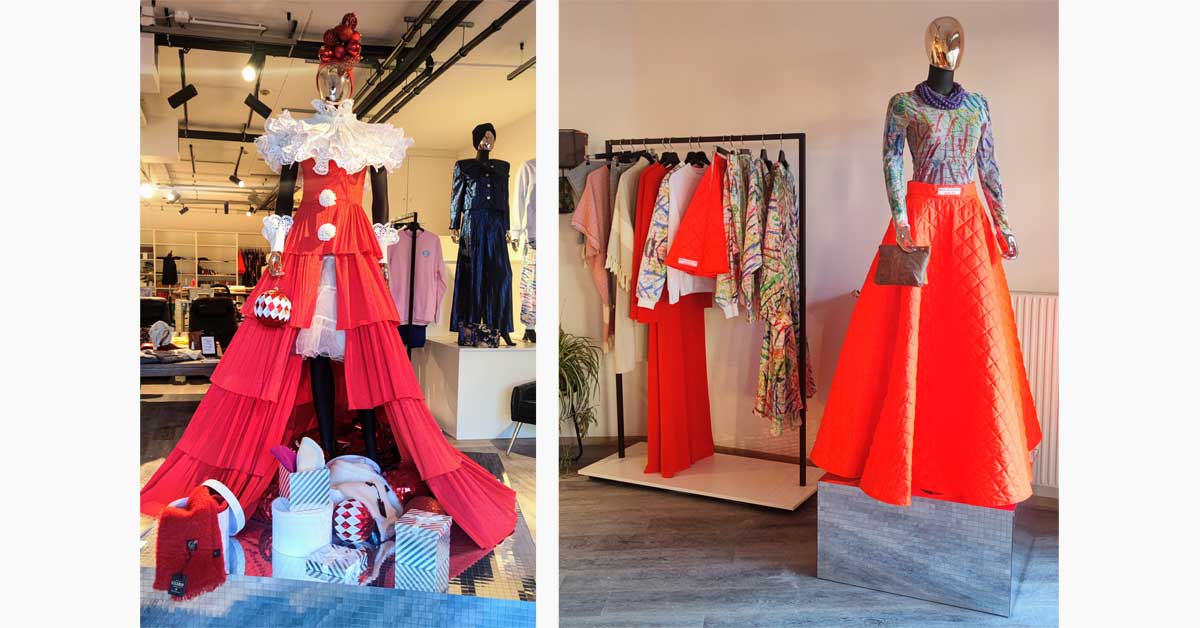 Carinthia X-Mas View: Santa Claus-inspired dress seen at the new store of Gina Drewes in Velden am Wörthersee The fashion illustration of the Santa Claus-inspired gown that is prominently placed at the entry of the store is used for the invitation to the pre-Christmas soft opening...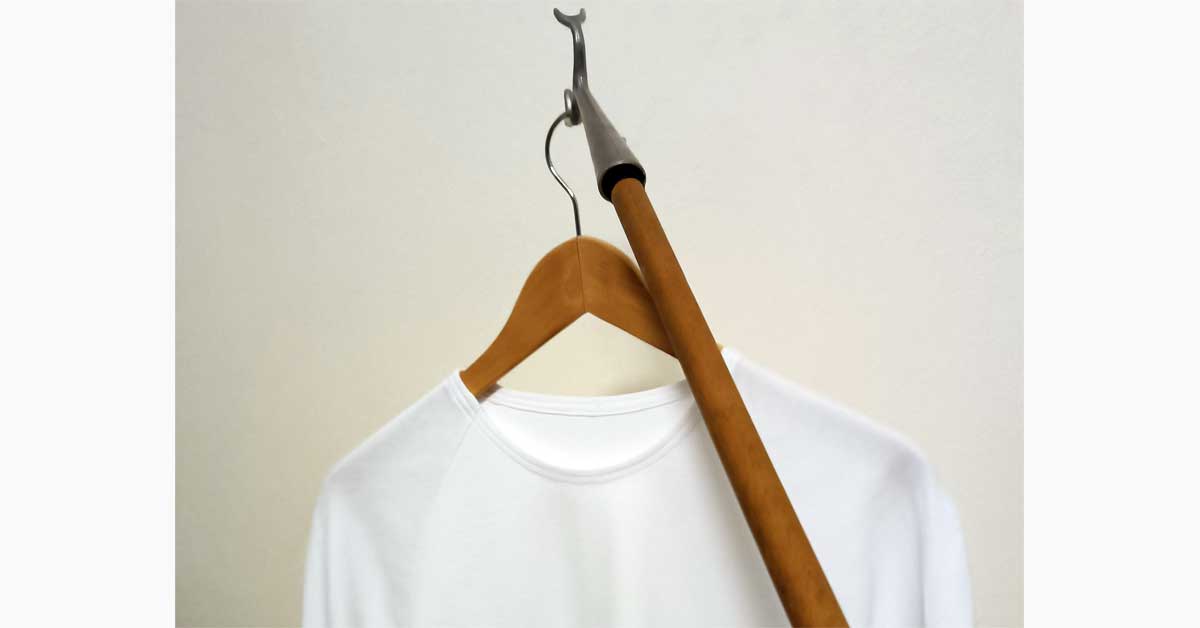 Support Fashion.at with 50 Euro and receive a surprise t-shirt by Fashion.at as a Thank You! Support the journalistic work of Fashion.at with 50 Euro and receive a surprise (cut, color, material) t-shirt (medium size) by Fashion.at as a Thank You!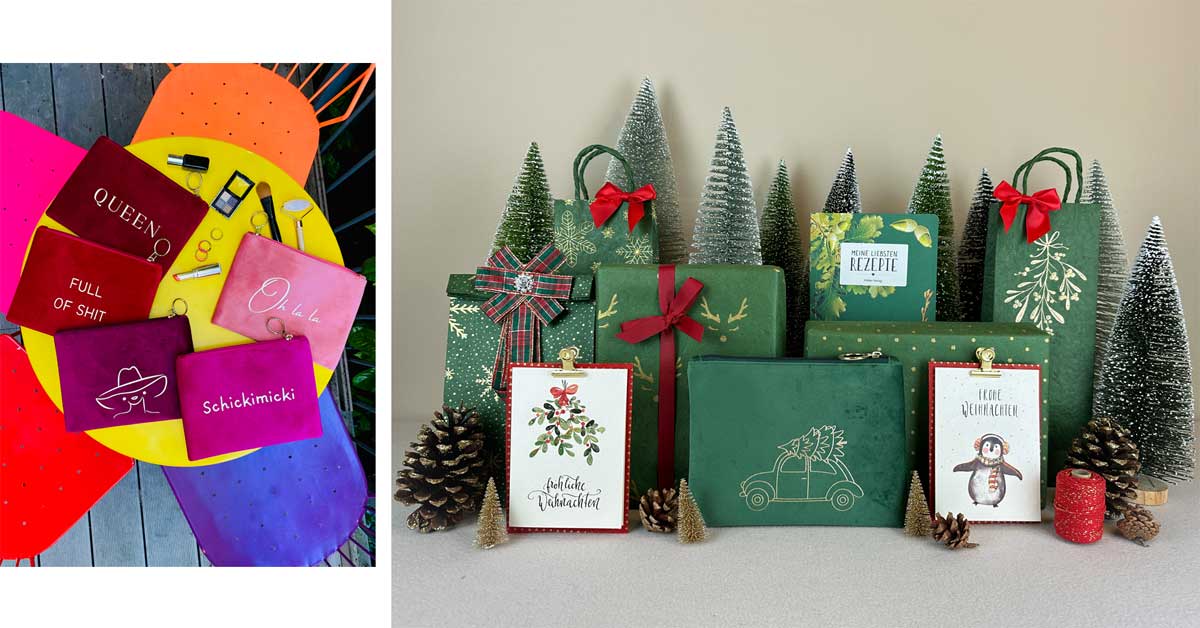 Christmas packaging trends as seen at the Herzilein Papeterie in Vienna: The trend is toward reusable alternatives to gift wrap The handmade cosmetic bags carry words like 'Queen' or 'Schickimicki', which means a very fancy person or a fancy-shmancy. The bags can be used for whatever the wearer wants; for daily necessities, for jewelry, for pens, or they can be used as gift bags. Fashion.at wanted to know if there is a trend for reusable bags for Christmas...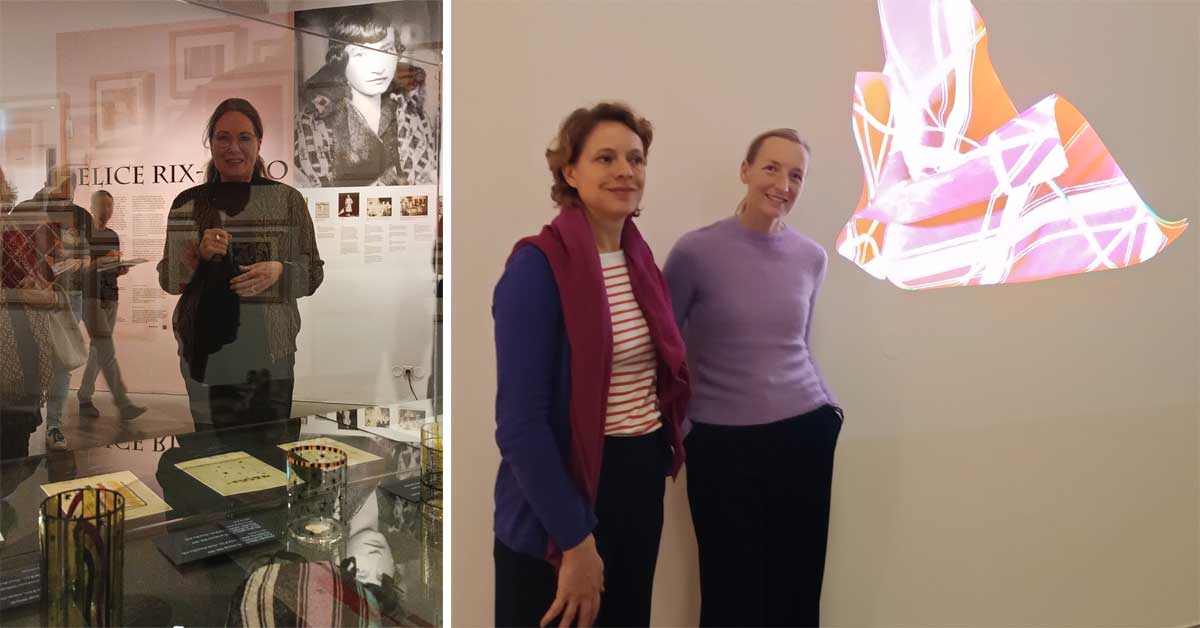 Seen at the MAK Design Lab: Designs for fabrics and wallpapers by Wiener Werkstätte artist Felice Rix-Ueno, which are still in use today The new exhibition grew out of research into the women of the Wiener Werkstätte, whose work is often unrecognized and whose names are rarely documented in the history of design. In the central room of the MAK Design Lab, selected designs by Felice Rix-Ueno are on display, ranging from drafts for textile patterns, design studies for the coloring of enamel decorations together with the final designs, as well as illustrations for the Wiener Werkstätte's fashion marketing activities, designs for bags, cushions, and wallpapers...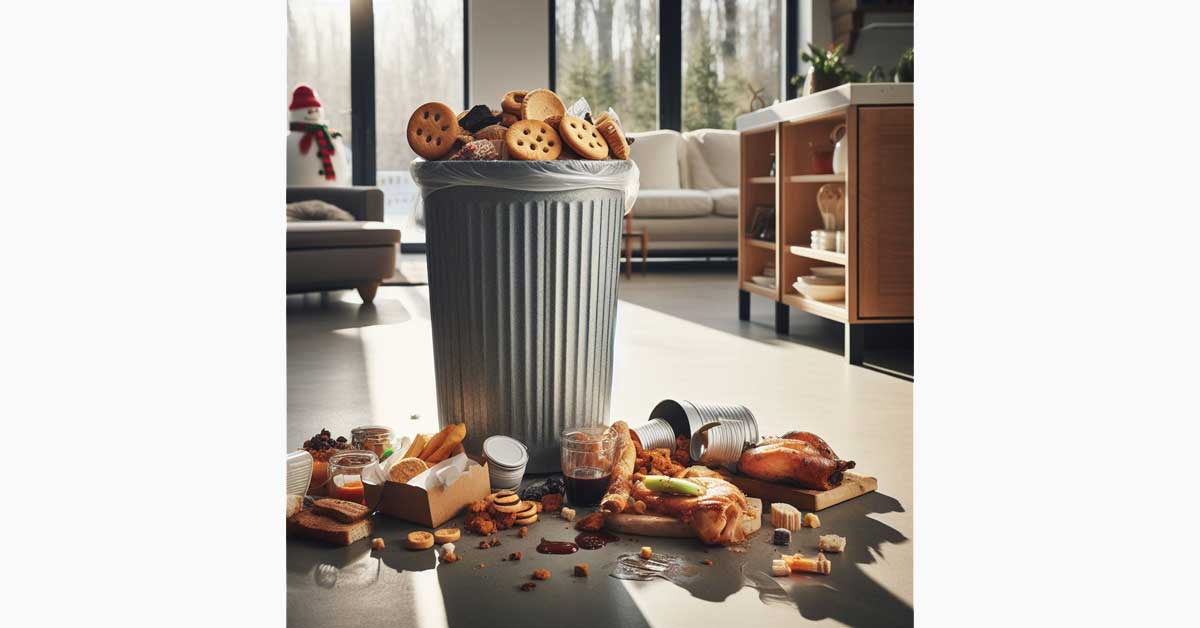 Action against food waste. Food saving app 'Too Good To Go' released the results of a survey about Christmas cooking, leftovers and overbuying in Austria The survey reveals that over 80% of Austrians cook their Christmas dinner, with 72.5% ending up throwing away leftovers. More than two-thirds use leftovers creatively. But even among them, food is thrown away. 72.5% of respondents said that they discarded food. Some tips against food waste...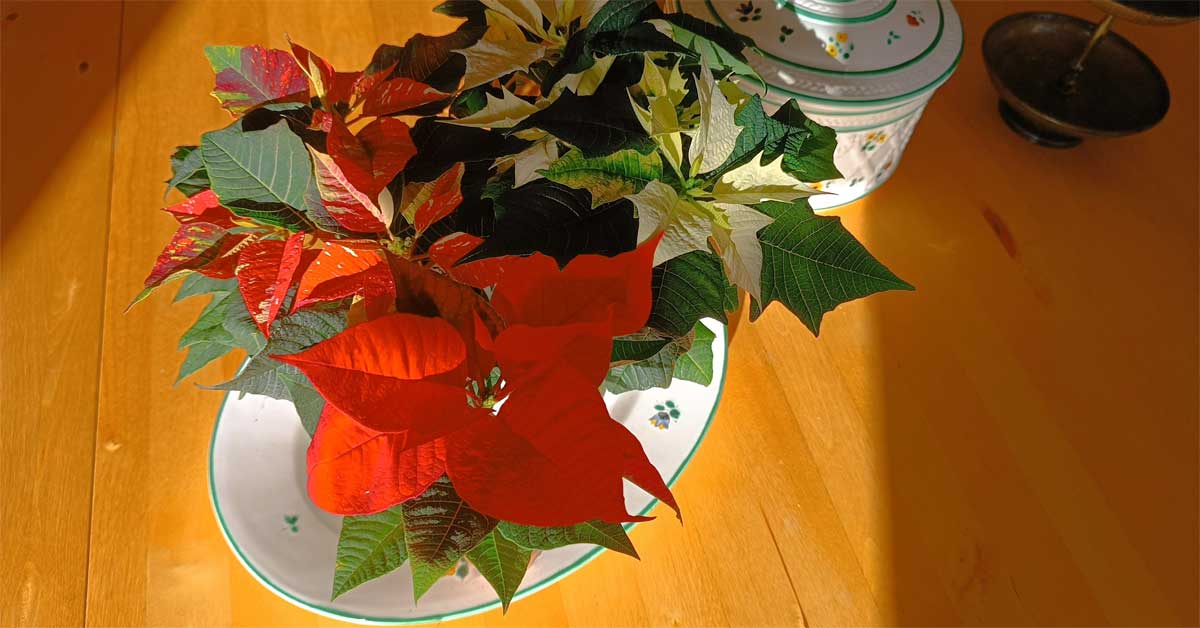 The favorite plant of the Austrians during the Advent season in new color variations such as Premium Picasso or Christmas Feelings The 'Blumenbüro Österreich' (Flower Office Austria), which represents the interests of Austrian florists, gardeners, garden designers and flower wholesalers, published insights into current trends in gardening and flower shops. Along with Advent wreaths, poinsettias are still the most popular way to create a festive pre-Christmas atmosphere...