Côte d'Azur, Oceanographic Museum of Monaco inspired the art work by Kera Till for Biotherm's body fragrance
In mid-April 2013, Biotherm (belongs to L'Oréal) presented the limited edition of the four body sprays of the 'Eaux'-line (the French word 'eau' means 'water) with art work by in Munich and Paris living Kera Till. Parts of the purchase of the special edition will support activities for environmental projects concerning beaches and oceans; in Germany (Eaux Limited Edition 2013 by Kera Till will be available from late April on), Biotherm will donate money to the foundation 'Surfrider'.
Each of the four body sprays received new 'clothing' by illustrator Kera Till who was inspired by old prints of oceans, underwater and the exhibition style of the Oceanographic Museum of Monaco such as the presentation of shells in old cigar boxes and powder tins. The illustrator linked each of the fragrances to water areas - Eau Vitaminée (main note citrus) to the Mediterranean Sea or Eau d'Énergie (floral, fruity - image of the packaging on this page) to the Pacific Ocean. The water regions are graphically connected by the wind rose. The classical tool is known from navigator maps and used for calculating the travel route with the best winds.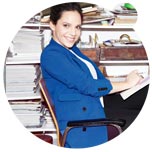 fig. original: Image right: Kera Till's art work for Eau d'Énergie (dedicated by the illustrator to the Pacific Ocean) shows the wind rose, sea horse, and water plants (two of the plants look like champagne glasses with sparkling bubbles). Image left: the art work on the bottle of Eau d'Énergie from Biotherm's Eaux Limited Edition 2013 by Kera Till (launch at the end of April 2013). The image in the middle (preview above) shows Kera Till with sketch book on her knees, sitting in front of a rack filled with work material, books, wooden boxes, etc. She describes herself with the French word 'décalé' which is used by her in the meaning of being free from norms. The last image depicts a collage of utensils (sunglasses, azure blue handbag, books or diaries, crayons...) that visualize her impression of the 'Côte d'Azur', the place which inspired Kera Till the most.
Source: Original article with images on http://www.beautyme.com/fragrance/2013/biotherm4-2013.htm.

more fashion.at/mobile>

News from
April 2013
March 2013
February 2013
January 2013
December 2012
November 2012
October 2012

subscribe
terms
imprint
(C) Sawetz, since 1996