Jewellery pieces inspired by the ocean and rebellious women of the 1920ies
In early April 2013, the European jewellery label Pierre Lang (headquarters in Vienna) presented the catalogue Spring/Summer 2013 (print and online). The whole collection appears sun-drenched and shows sparkling free spirit.
Pierre Lang SS2013 consists of six themes. From the 'Aristochic' pieces with cosmopolitan touch (such as pendants in paisley form), over the self-assuring 'Be Yourself' items (highlight is the collier with the writing "I'm") and the 'Jazzy Colors' sets (signature pieces are rings and pendants with hand-cut glass stones; the catalogue presentation reminds the 1960ies), to the romantic line 'Ocean Queen' (photo on this page right and the rosé gold set on the third photo below), the designs of the current collection have a refreshing appeal.
fig. original: Additionally, Pierre Lang presents in Spring/Summer 2013 the limited edition of cocktail rings. The design references the style of rebellious women in US of the 1920ies and party fashion at speakeasy clubs in times of Prohibition. The cocktail rings look like taken from men's fingers such as Al Capone's and feminized with crystal stones.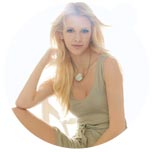 fig. original - detail: Collier, pierced earrings, finger ring in gold (image above right) and rosé gold (below) from the 'Ocean Queen' line; Pierre Lang SS2013. The designs of the 'Ocean Queen' items are inspired by the corals of the ocean.
Photos: Pierre Lang www.pierre-lang.com.
Source: Original article with images on http://www.fashionoffice.org/collections/2013/pierrelang4-2013.htm.

more fashion.at/mobile>

News from
March 2013
February 2013
January 2013
December 2012
November 2012
October 2012
September 2012
August 2012

subscribe
terms
imprint
(C) Sawetz, since 1996