Andrea Gjestvang's photos of survivors of the massacre on the island Utøya
...evoke with their strong forward looking beautiful posture thoughts like "Don't let terror win, but never forget what happened".
On 25 April 2013, the Norwegian photographer Andrea Gjestvang was awarded for her series 'One day in history' with the 'L'Iris d'Or/Sony World Photography Awards Photographer of the Year'.
Chair of the Honorary Jury, Catherine Chermayeff, Director of Special Projects at Magnum Photos, says: "'One Day in History' is a quiet, thoughtful and ultimately powerful voice for the children and survivors of the massacre in Norway. We were all moved by the dignity and beauty of these images."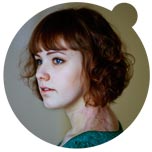 fig. original: Image from the series 'One Day in History' by Andrea Gjestvang. The Norwegian photographer portrayed children and youths who survived the massacre on the island of Utøya outside Oslo (Norway) on 22 July 2011. The image shows Ylva Schwenke (15) from Tromsø. She was shot in the shoulder, her stomach and in both of her thighs. She says: "I bear my scares with dignity, because I got them standing for something I believe in." Photo: Andrea Gjestvang/Moment Agency. Copyright: Andrea Gjestvang, Norway; courtesy of SWPA 2013.
Already in 2012, Andrea Gjestvang's series 'One Day in History' was published as book in Norway. Now, the images will appear in the 2013 edition of the 'Sony World Photography Awards 2013 - Book'. From 26 April until 12 May 2013, the 'One Day in History' series is on view at the 'Sony World Photography Awards Exhibition' at Somerset House in London.
Sony World Photography Awards presents selected images in each of the competition's categories in an online gallery such as in 'Fashion & Beauty', 'Parisian Twenties' by French portrait/reportage photographer Thierry Bouët who depicts nudeness without nakedness, in 'Sport', images like 'Scream' by Getty Images photographer Adam Pretty who captured a female athlete in a powerful pose during London 2012 Olympic Games, or in 'Conceptual', Ukrainian artist Roman Pyatkovka's 'Soviet Photo' series showing graphically reworked images by underground photographers from former times such as the picture of a woman with balaclava: "Pictures of which could put into prison."
Source: Original article with image on http://www.fashionoffice.org/culture/2013/sonyphotographyawards4-2013.htm.

more fashion.at/mobile>

News from
April 2013
March 2013
February 2013
January 2013
December 2012
November 2012
October 2012

subscribe
terms
imprint
(C) Sawetz, since 1996