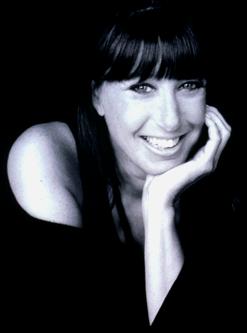 DONNA KARAN

ENGLISH
"everything i do is a matter of heart, body and soul, " says donna karan, chairman and chief desicner of the international company that bears her name. "for me, designing is a personal expression of who i am - wife, mother, artist and business person - the many roles that woman everywhere are trying to balance, but before i can be anything else, i am a woman with all the complications, feelings and emotions."
in fact, karan credlits her feminine instincts and creative intuition for the success of the company she founded with her husband stephan weiss in 1984, which went on to become a publicly-owned enterprise, completing its initial offering in july of 1996. "that i am a woman makes me want to nurture others, fulfill needs and solve problems. at the same time, the artist within me strives for beauty, both sensually and visually. so design is a constant challenge to balance comfort with luxe, the practical with the desirable."
how karan meets that challenge can run from the pure simplicity of a bodysuit (where it all began) to the artisan glamour of a limited edition hand-painted devore dress. whatever form it takes, karan will tell you it begins and ends with the body - its sensual expression, freedom of movement and security with containment.
a modern system of dressing, karan´s concept is based on seven easy pieces, where a handful of interchangeable items work together to create an entire wardrobe that goes from day to evening, weekday to weekend, season to season. I am designing for an international man and woman. a creative person who never knows where a day is going to take them," says karan. "that's why new york is on the label. it sets the pace, the attitude."
speaking in a multi-cultural language of fashion, karan is inspired by "the artist that lies in all of us. that's why, for me, design must be flexible. why black forms the perfect canvas." quintessential hallmarks include cashmere, leather, stretch and molded fabrics, as well as silhouettes that wrap and sculpt the body.
from the beginning of karan´s company, it's never been just about clothes. it's about lifestyles. karan sees the entire picture from head-to-toe, from function to esthetic. which means more questions "how do i dress the leg?" inspired donna karan hosiery. the right bra, t-shirts and sleepwear?" donna karan intimates. the perfect glasses? donna karan eyewear. the list goes on to include shoes, belts, accessories and, as karan puts it, "everything you need to pull yourself together."
karan´s quest for the perfect jeans, as well as her desire to dress her daughter gabby resulted in the 1988 birth of dkny. accessible fashion with an urban sensibility, karan calls dkny "the pizza to collection´s caviar" dkny grew so popular and diverse that other labels spun from it, including dkny jeans, dkny active, dkny underwear, dkny kids and most recently dkny baby. (not surprisingly, karan´ grandkids and friends' kids had much to do with the latter brands.) like collection, dkny, dkny jeans and dkny active each offer their own accessory lines to complete the look.
another challenge, menswear. karan saw that the many men in her life, starting with her husband needed a sophisticated system of dressing too. considering her father was a custom tailer, donna karan menswear seemed inevitable and it was founded in 1991. since men cannot live by doubleface cashmere suits alon, dkny men emerged a year later in answer to his sporty "street" side. both menswear lines beget other lines, from tailored suit divisions to dress furnishings and shoes.
to fill the void between the worlds of the luxe collection and the spirited dkny, karan introduced signature for both men and woman. drawing upon her essential styles as well as new concepts, the signature label represents lifestyle collections which karan calls "modern classics that are as comfortable as they are personal."
determined to seduce all the senses, karan took on the worlds of home and beauty drawing on her own interior style, she introduced donna karan home furnishings a collection of environmental elements all about "touch and feel," which include aromatherapeutic scented candles, cashmere pillows and throws, as well as artisan sculpted objects of desire. with her husband she created donna karan new york fragrance, a highly personal blend of favorite scents. from there, they went on to develop the sensually soft cashmere mist and its wardrobe of ancillary bath and body products. weiss, an accomplished sculptor, created all the distinctive bottles for both collections. in 1997, estee lauder became the exclusive manufacturer and distributor for the donna karan cosmetics company.
as donna karan international grew, it established partnerships with industry leaders which like estee lauder, are considered among the best in their fields. other notable licensees include hanes hosiery, liz claiborne (dkny jeans and active lines), wacoal america (intimates), esprit de corp (dkny kids and baby) and phillips van-heusen (dkny men shirts). in addition to licensee expansion donna karan international has directed it sights on the retail world with over seventy company-owned and licensed free-standing donna karan new york and dkny stores worldwide bringing it back to where it all began is the 1999 opening of the new york city dkny store and in 2000 the donna karan new york collection store, both located on madison avenue. for karan it literally began in new york. she was born into fashion on long island. not only was her father gabby faske (who died when karan was three) a haberdasher, her mother helen was a showroom model and fashion sales rep. even karan´s stepfather harold flaxman was in the fashion business. so it was only natural that karan, while still in high school, designed her first collection for a fashion show.
following her second year at parson´s school of design, karan was hired by anne klein for a summer job. it was an association that would shape the rest of karan´s life. after three year as associate designer, karan was named successor following klein´s death in 1974. louis dell´olio, a parson´s friend joined her a year later, together they designed the anne klein collection. in a fore-shadow of dkny, karan created anne klein II in 1982, originating the concept of bridge and lifestyle dressing in fashion.
ten years after klein died, karan was ready to go out on her own with the support of weiss and partner takiyho, inc. the owner of anne klein & co. fall 1985 saw the first donna karan new york collection and the reaction from the press and retailers alike proved once again that karan made fashion history.
throughout her long career, karan´s peers have acknowledged her achievements with numerous accolades. the council of fashion designers of america alone has saluted her an unprecedented six times. because the industry has been so generous to karan, she feels it crucial to give back, which is why karan spends as much time as possible at her alma mater parson´s lecturing and critiquing students´ work.
using her company´s visibility and resources for social causes is a heartfelt priority of karan´s. a member of cfda´s board of directors, karan conceived as well as spearheaded its seventh on sale benefits to raise funds for aids awareness and education. she also serves on the design industries foundation for aids (diffa)´s board, an organization which honored karan for her corporate humanitarianism. karan co-chaired new york "kids for kids" events for the pediatric aids foundation since its inception in 1993 and in 1998, hosted a super saturday flea market/barbecue with liz tilberis to raise monies for the ovarian cancer research fund says karan, "this is what fashion should be about making it very stylish to help others any way we can."





GERMAN

"Alles was ich mache, mache ich mit Herz, Körper und Seele", so Donna Karan. "Mode zu entwerfen ist für mich ein ganz persänlicher Ausdruck meiner selbst - als Frau, Mutter, Künstlerin und Geschäftsfrau - die Vielzahl der Rollen, die Frauen heute unter einen Hut bringen. Doch vor all dem bin ich durch und durch Frau, mit all ihren Widersprüchlichkeiten und Gefühlen."
Genau darauf beruht auch das Erfolgsgeheimnis von Donna Karan. Sie vertraut bei ihren Kreationen ihren weiblichen Instinkten und ihrer kreativen Intuition. Sie zählt heute weltweit zu den Top-Designern.
Donna Karan wurde auf Long Island, New York regelrecht "in die Mode hineingeboren". Ihr Vater besa§ ein Herrenmodengeschäft, ihre Mutter war Vorführmodel und Modeverkaufsrepräsentantin. Kein Wun der, dass Donna Karan ihre erste Kollektion bereits in ihrer High School Zeit entwarf. Nach zweijährigem Besuch der Parsons-Designschule bekam sie einen Ferialjob bei Anne Klein, einer Top-Modeschöpferin aus den USA und blieb dort. Nach drei Jahren (1974) wurde sie zur Nachfolgerin der inzwischen verstorbenen Anne Klein. 1982 kreierte sie Anne Klein II, indem sie erstmals eine Brücke zwischen Lifestyle, Kleidung und Mode schlug.
Nach 10 Jahren bei Anne Klein machte sich Donna Karan mit Unterstützung ihres Mannes selbständig und präsentierte im Herbst 1985 ihre erste New York Kollektion. Presse und Modehändler waren von DKNY begeistert und Donna Karan schrieb Modegeschichte. Das Unternehmen wuchs rasant. Unter dem Motto "Du bist so gut wie die Leute um Dich" sind ihre Mitarbeiter für sie eine gro§e Familie. Donna Karan wird mit Auszeichnungen überschüttet. So wurde sie zwischen 1985 und 1996 in Amerika insgesamt dreimal zur "Designerin of the Year" erkoren. Sie engagiert sich auch stark im sozialen Bereich (besonders zum Thema AIDS) und bekleidet Funktionen in AIDS-Foundations. Sie lehrt an der Parsons Design Schule und ist Mitglied des Vorstandes.
Donna Karan sucht ständig und überall Inspiration für ihre Kreationen. Bei den Kindern, auf der Straße, bei ihren Freunden, in ihrer Psyche, und im Urlaub. Ihre Reisen führen sie oft in exotische Gebiete, ihre wichtigste Quelle ist und bleibt aber ihre Familie. Sie ist seit 1983 mit Stephan Weiss, Bildhauer und Künstler verheiratet, mit dem sie drei Kinder hat.
Was auch immer Donna Karan angestrebt hat, sie hatte immer Erfolg. Denn sie orientiert sich an den tatsächlichen modischen Bedürfnissen von Männern und Frauen.