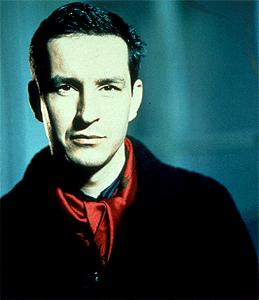 DRIES VAN NOTEN 2000 collection 2000
Dries Van Noten was born in Antwerp in 1958, into a three-generations old family of tailors. His earliest memories are of the fashion world and, even as a child, there was never any doubt that he would pursue a career in design. Reaching university age, he enrolled in the prestigious Antwerp Academy, and while still a student there, he began to work free-lance designing collections for a number of Belgian and Italian labels. With an innate appreciation for both the creative and commercial aspects of the fashion industry, Dries Van Noten launched his own first collection from a tiny shop in Antwerp in 1985. With his well-touted 1986 presentation of a men's collection in London, under the aegis of the "Antwerp Six", Dries Van Noten received both recognition by the fashion press as well as his first store orders from such prominent retailers as Barneys New-York, Whistles in London and Pauw in Amsterdam.
The August, 1989 opening of Dries Van Noten's Antwerp boutique, Het Modepaleis, marked a major turning point in the designer's career. The embodiment of Van Noten's burgeoning fashion empire, the store spans three floors of a sweeping 1831 structure, and features the designer's collections men's, women's and accessorie. A new era began for Dries Van Noten, when in 199 1, he staged a Paris runway show of his men's ready-to-wear collection. Suddenly, Dries Van Noten had entered a greater international arena, capturing the attention of press and retailers on an increasingly global level. The joint opening in 1993 of two showrooms in Paris and Milan marked Dries Van Noten's ability to meet the continual demands of the international buying community, while allowing the designer to maintain his close, personal relationships with an ever-growing roster of retailers. On the store front, Dries Van Noten recently expanded his intimate empire even further with the opening of two new shops, one in Tokyo, in February 1997, and another in Hong Kong in September 1997.

THE COMPANY
Never straying from the path he paved for himself years ago, Dries Van Noten remains faithful to his native city of Antwerp where he has firmly established his fashion headquarters. Dries Van Noten employs a staff of approximately sixty people who work mainly in Antwerp, but also in his Paris press office and sales showroom. Talented and tireless, Dries Van Noten has an aptitude for versatility- supervising sales, public relations and production, in addition to his primary role as the company's creative force. When designing, Dries Van Noten works with three assistants on a total of six men's, women's and children's collections a year. The commercial direction oversees all of the company's operations throughout the world.
Dries Van Noten is entirely self-financed, selling to fifteen retails stores in Belgium, to 160 in Japan, and to approximately 300 others around the world.

THE STYLE, THE SHOW
Dries Van Noten excels in the art of marrying opposites, simple with sophisticated, classical with inventive, while still ensuring the perpetuation of a certain tradition. The distinctive style is further conveyed through his great passion for fabrics made, in increasingly large number, exclusively for him. Deeply inspired by India, with which he fell madly in love, he personally designs every one of his motifs, combining fabrics and colours into tasteful and timely clothes. Dries Van Noten does not dress men and women in general, but rather, as individuals. His is a democratic vision, adaptable to all; flattering and non-prohibitive in price.
Dries Van Noten is concerned with the well-being his collections inspire, and his fashion shows communicate this desire. With an eye for atmosphere as well as fashion, his shows are heralded for their warmth and originality, filling the international press with enthusiasm and seducing a wide-ranging clientele.