12 October 2021

Fashion.at Austria Insight interactively created with the new graphic design 'Studio' feature by Press Loft
In May this year, the internationally working online PR platform Press Loft (founded 2006 in London) launched the new feature 'Studio' which enables users (brands, PR agencies, journalists, influencers) to design layouts for the presentation of own products, for the making of visuals for media releases, or for editorials with product depictions - for example for articles about trends. 'Trending' is also one of the categories in the navigation of the Press Loft website for insights into new trend themes such as 'Cabincore' concerning seasonal home accessories. The graphics for the trend views were generated with the new 'Studio' design feature which can be reached via the website's navigation. The Studio's toolbar shows at first various templates with classical layouts for mood boards with headline or title for the collection of products for example for a color trend with furniture and home accessories and/or fashion, or seasonal boards such as for Christmas. Design with templates is perhaps more difficult and needs more practice than with the next tool 'Image grids' which separate fields clearly.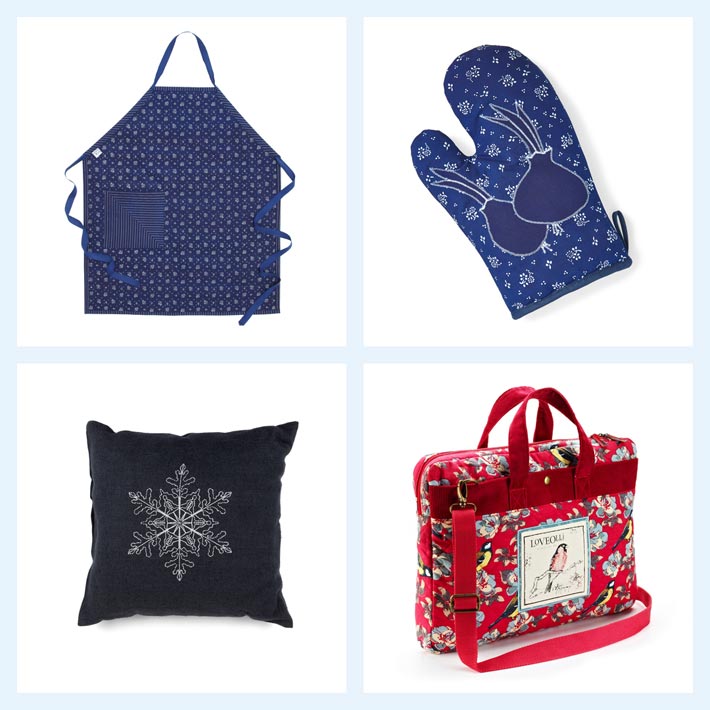 Fashion.at used a very simple grid with four fields. For the background, a tone in light blue matching the magazine's colors was chosen to separate the products visually from each other; the border thickness can be selected via slider bar; for the image on this page, 26 px were applied.
The image library might be actually overwhelming when working without filters. Fashion.at filtered after the country category (Austria) and image style (cut out). Other filters that are offered are 'Brands', 'Product Price', 'Image orientation', 'Colours' (helpful for color boards) and 'Sort by' date or price. The 'Brand kit' feature (brand colors, brand fonts,...) is interesting for companies which use the Press Loft Studio tool for their communication in print folders, websites, or on social media channels. The graphics can be adjusted at the Studio tool bar's 'Resize design' for A4 or A5, custom dimensions, an Instagram Post, an Instagram Story, TikTok, Pinterst, Facebook, etc. With the tool 'Captions', basic information like product name or brand name can be extended by price, website, and social media addresses for Twitter, Instagram, Facebook, YouTube and Pinterest. For journalists or influencers, it's requested to use the captions delivered with the design by Press Loft.

Images, from left, clockwise: The via Press Loft Studio generated design shows four pictures of products made of textiles.