25 October 2021

Vienna Insight: Jewelry brand Maschalina invites to the presentation of the new 'Luminary Night' collection at the flagship store of natural wood floor manufacturer mafi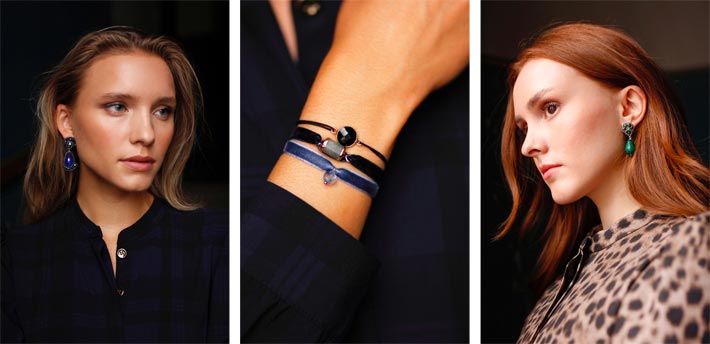 Maschalina is not only known for affordable, elegantly designed classical jewelry. The Austrian brand has received over several years attention by the media because of the production of the jewelry in regional factories and as part of social projects, as well as the company's collaborations like last year with the microdrink label waterdrop including a charity for the women's organisation 'Frauen für Frauen' (transl. Women for Women). This year, the latest Maschalina collection 'Luminary Night' will be presented on two days at the end of this month on 30th and 31st October at the flagship store of the Austrian natural wood floor manufacturer mafi at Gonzagagasse 19 in the first district of Vienna.

Images, from left: The 'Blue Gloom' earrings, the 'Velvet Night' bracelet and the green 'Nyota Lagoon' earrings are from the 'Luminary Night' collection by Maschalina. The items are made of semi-precious stones which are sewn together by hand. The design of the new collection is inspired by the wild swirls of Vincent Van Gogh's landscape paintings and the magic of a mystical twilight such as described at maschalina.com. Designer and founder of Maschalina is Mascha Lina Borodin who started the brand in 2012 in Salzburg. In 2015, Maschalina moved its headquarters to Vienna. The jewelry is available in partner stores in Austria, Germany and online at Maschalina.com.