16 June 2021

Celebrity chef Wolfgang Puck opens restaurant at Vienna Airport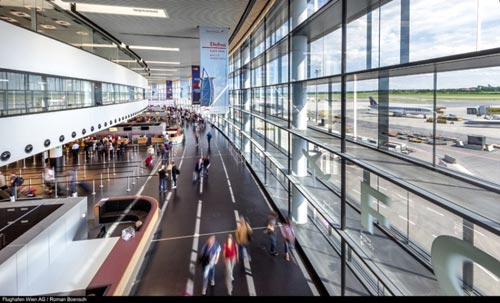 Recently, details about Wolfgang Puck's first Austrian restaurant were revealed. Time and location are already fixed. The Austrian born Wolfgang Puck (bio) started his international career in the 1980ies with the restaurant 'Spago' in Los Angeles and became widely known for the catering for the Oscar night in Hollywood. Today, Puck operates around 100 locations worldwide, from restaurants, bars to cafes like the 'Café at the End of the Universe'. Among the location listing on wolfgangpuck.com, an own category shows airport destinations around the globe. In Vienna, the new airport location will include a restaurant, bar and take away on an area of 700 m˛ where the chef's signature dishes, gourmet pizzas, international classics and Austrian cuisine will be served. It's announced that the 'Wolfgang Puck Kitchen & Bar' will open in mid-December 2021 in the Arrival Hall of Terminal 3 at Vienna Airport. It's Puck's second European location after the recently opened Spago Budapest.

Image: Vienna Airport. Photo. © Flughafen Wien AG / Roman Boensch.

Video: Trailer for the documentary 'Wolfgang', starts streaming 25 June on Disney+.