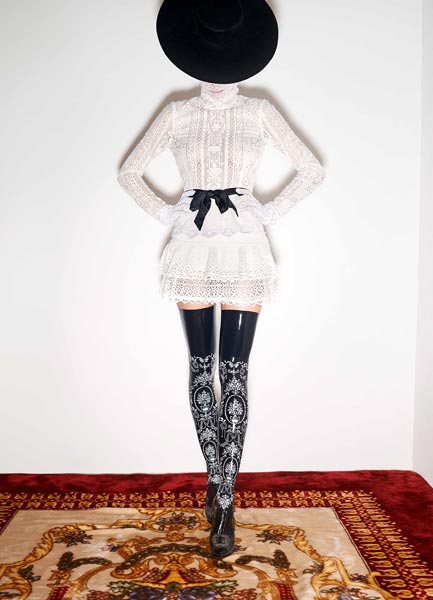 18 November 2019

Exhibition tip Vienna 2020: 'Show Off. Austrian Fashion Design' at MAK (Museum of Applied Arts)
Austrian fashion design in a review by specialists who belong to the most important fashion curators respectively consultants of the country's official authorities of the last two decades can be explored next year from 14 February until 12 July 2020 at the exhibition 'Show Off' at the MAK (Museum für Angewandte Kunst) in Vienna. On show will be fashion design from already the 1970s/80s starting with Rudi Gernreich, Schella Kann or Macchu Piccu, over the 90s until nowadys like Susanne Bisovsky or Marina Hoermanseder. The selection can be read like a Who is Who of the key players of Austrian fashion and its younger history. Additionally to design, the curators Ulrike Tschabitzer-Handler and Andreas Bergbaur with scientific advice by Brigitte Winkler will stage the work of Austrian photographers like Rafaela Pröll, Peter Rigaud, Jork Weismann, or Elfie Semotan. The exhibition design will be created by another key player from the Austrian culture scene, architect Gregor Eichinger.
The curators' research on Austrian fashion design will be integrated sustainably for future generations into the archives of the museum. "The extensive research work for the exhibition will provide a sound foundation for a structured extension of the MAK Collection in the area of contemporary Austrian fashion design." is stated at the press release. Closer details and the full lists of participating designers and photographers are published at mak.at/en/showoff.
fig.: Susanne Bisovsky, viennesechiccaoutchouc no. 2, August 2014. Photo: © Wolfgang Pohn.