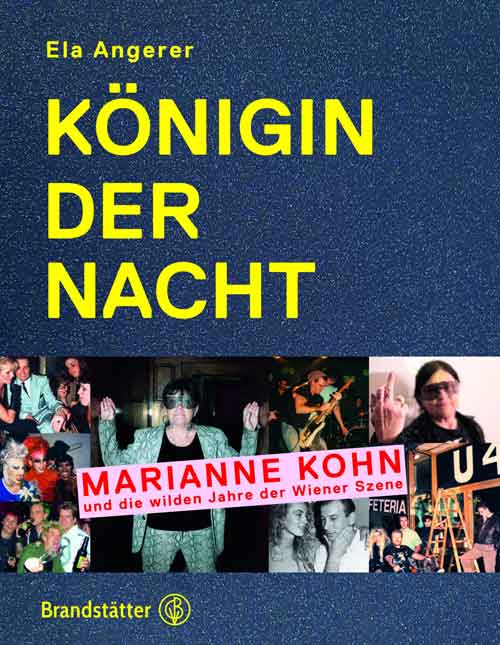 20 September 2021

Vienna insights through the biography of the city's nightclub and bar legend Marianne Kohn 'Königin der Nacht' (release in October)
Marianne Kohn, managing director of the Loos Bar, is since the late 1970s a fixed star in Vienna surrounded by a vibrant circle of creative people like fashion designer Helmut Lang or musician Falco. Now, Vienna-based publisher Brandstätter announced the release date of the new book about the 'Königin der Nacht' (queen of the night) Marianne Kohn. The biography about her life and work was written by author and photographer Ela Angerer in cooperation with the gastronomy legend who was already at the early start of a 'new wave' of creativity in the late 1970s and in the beginning of the 1980ies one of the driving forces behind the success of restaurants and nightclubs like restaurant 'Motto' or the disco 'U4'. Kohn became a witness of Vienna turning into a city where music and fashion design began to develop their own signature styles. Marianne Kohn's stories about the experiences she made over the decades, especially the lifestyle, music, fashion of the 80s and 90s, will be released (in German language) on 176 pages with 120 illustrations on 18 October 2021 (details at brandstaetterverlag.com/buch/koenigin-der-nacht/).

On occasion of the announcement of the new book and for getting an attunement, the following Spotify playlist was sent with tracks like 'Ganz Wien' by Falco from 1981.