14 September 2015

What are the favorite dishes of Austrians when they use food-ordering services?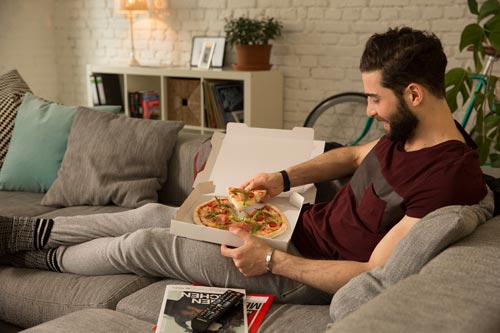 Today, Fashionoffice received the latest Mjam statistics concerning the use of ordering services for culinary in Austria. Mjam's statistical data were provided by online market researcher GMI Global Market Insite which questioned more than 2.000 Austrians about their food-ordering behaviour such as the reasons behind delivery orders.
Here are some of the results. The Austrians love to order pizza; 54% of the food orders concern pizza like margherita, diavolo, etc. 16% of the orders are Asian dishes like Chinese of Vietnamese, 7% of the orders concern Austrian cuisine. The reasons why the Austrians choose delivery services are mainly the comfort of ordering compared to cooking and time savings.
fig.: Each second food order via delivery service concerns pizza. Photo provided by Mjam. The online food-ordering service Mjam was founded in 2008 and collaborates today with more than 750 restaurants in over 50 cities in Austria. Mjam belongs to the Berlin headquartered Delivery Hero (more than 200.000 partnering restaurants in 34 countries).