Travel tip nearby Vienna: 'Terra Technica' museum (incl. restaurant) exhibits machines for music, gaming and iconic cars from the 19th century up to the 21st century...

Volkskundemuseum Wien opens Café Hildebrandt with dinner & tour through baroque Garden Palace Schönborn At the 'Blue Salon', the culinary experience begins...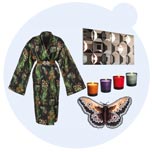 Fashion.at tips for cosy home style 2018/19 ...for comfortable private times with family and friends at home. The home style has the touch of 19th century 'Japomanie'...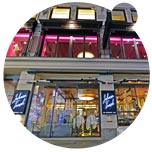 Gastronomy location 'Johann Frank' opened restaurant, bar and club on three floors in the Inner City of Vienna ...the new around 800 square meter gastronomy location...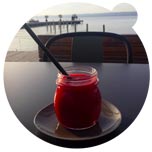 Culinary tip by Fashion.at's Karin Sawetz: 'Das Fritz' at Weiden am See is currently the best place for relaxing at lake Neusiedl nearby Vienna. The staff is friendly, the esthetics...

Mumok Vienna presents two events with art by Hans Schabus: The first event at a café installation happens on 27 December; the 2nd is an art-dance workshop on 17 January...