6 March 2018

Brunch with food on materials created by partners of the 3-day event 'Formdepot Salon' in Vienna (9 - 11 March)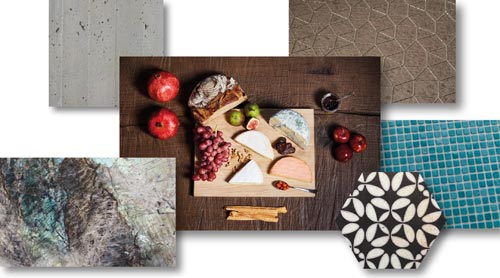 One of the highlights of the upcoming three-day event 'Formdepot Salon' (each day from 10.00 - 18.00) is the 'Salon Brunch' from 11.00 - 14.00 on the second day on 10 March at the Formdepot location at Abelegasse in the 16th district of Vienna. It's announced that materials, surfaces will be provided by Formdepot Salon partners to serve dishes (preview image right). The idea is practical to get impressions of various materials used for home - in- or outdoor. Formdepot (founded 2015) presents on around 1.400 square meters over four floors products by 12 member companies concerning in- and outdoor furniture, architecture, garden, art and design. 'Formdepot Salon' from 9 to 11 March is a curated come-together with theme-related presentations and with additional partners like fashion label Diesel's home line 'Diesel Living'. The brunch for example is scheduled in context with the day's theme 'The Value of the Surface' concerning materials, craftsmanship, quality of manufacturing, and the people behind the products.
The entry to Formdepot Salon is free; registration via formdepot.at/salon/.