Formula 1 and its drivers

....provide alongside to car races content which inspires fans and fashion; such as the fan poster showing Alonso(?) in Michelangelo style, Gangnam dance performances by Webber and Vettel, or insights like Jenson Button in Mickey mouse's kitchen.
In mid-October 2012, sporty outdoor fashion label Nabholz published the interview with Sauber F1 Team driver Kamui Kobayashi, one of the winners of the Grand Prix 2012 in Japan.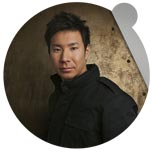 fig. original: Kamui Kobayashi in a jacket from the current FW2012/13 collection by Nabholz.
fig. original: Nabholz CEO Andreas Caduff and Sauber F1 Team driver Kamui Kobayashi. Photos: (c) Rainer Kurzeder photographer.
The interview by Nabholz CEO Andreas Caduff was held at the headquarter of the company in Wallisellen in Switzerland. Kamui Kobayashi spoke about the good feeling to win, and the differences and similarities between Japan and Switzerland which are not as much - people arrive in both countries in schedule, only in Japan with maximal 80 km/h on public streets. Alongside to the interview, Kamui Kobayashi was photographed in fashion pieces by Nabholz.
fig. original: On occasion of his visit in Switzerland, Sauber F1 pilot Kamui Kobayashi tested one of the cleaning machines in the Nabholz factory.
Source: Original article with images onhttp://www.fashionoffice.org/culture/2012/nabholz10-2012.htm.

more fashion.at/mobile>

News from
September 2012
August 2012
July 2012
June 2012
May 2012
April 2012
March 2012
February 2012
January 2012

subscribe
terms
imprint
(C) Sawetz, since 1996