Haptic experience of a print catalogue
"Can you imagine what I would do if I could do all I can?" Sun Tzu
...is one of the quotations which accompany the images from the new spring/summer 2013 outdoor collection presented by Nabholz in a hard-cover catalogue in July 2012. The pages are made from different paper-print qualities and vary from glossy-smooth to matte-raw. The haptic browsing through the catalogue makes aware of the main focus of Nabholz which lies in the construction of textiles, their surfaces and the interaction of the human body with the climate.
The Swiss label Nabholz (since 1821) is a pioneer in sporty outdoor fashion. Originally, Nabholz produced textiles and extended soon to clothing manufacturing. In 1829, the brand's garments were already exported. In 1968 for example, Nabholz equipped the Swiss National Team with outfits for the Olympic Games in Mexico. Between 1992 and 2011 the label stopped its market activities and is now back again. Nabholz is one of the sponsors of the Sauber F1 Team.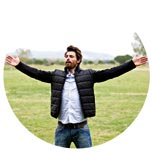 fig. original: The all season jacket 'Harvey' is made from polyamide with matte finish; High Functional line by Nabholz, SS2013. Other key pieces from this line are made from 3-layer laminated cotton fabrics with natural handfeel and polyurethane membrane against wind and water.
Video: Film by the Sauber F1 Team 'Dive into the world of motorsports' (2012). Nabholz is one of the sponsors of the Sauber F1 Team.
Source: Original article with image and video on http://www.fashionoffice.org/collections/2012/nabholz7-2012.htm.

more fashion.at/mobile>

News from
July 2012
June 2012
May 2012
April 2012
March 2012
February 2012
January 2012

subscribe
terms
imprint
(C) Sawetz, since 1996