Impact of music, art, celebrities on fashion

From 6 July to 27 October 2012, the Fashion and Textile Museum (belongs to the Newham College London) presents British popular culture from the second half of the 20th century (1955-1976) under the title 'POP! Design Culture Fashion'.

Visitors are invited to explore around 20 years of pop(ular) culture by viewing fashion pieces from groundbreaking designers like Mary Quant, Vivienne Westwood, or Betsey Johnson, and find out how music movements such as Mod or Punk are reflecting in clothes.

Additionally, 'POP! Design Culture Fashion' will show the impact of art (such as record covers, posters) and celebrities on clothing styles with the exhibition of works by artists like Andy Warhol.

The Fashion and Textile Museum's curator Dennis Nothdruft provides a preview to 'POP! Design Culture Fashion': "Exhibition highlights will include purple flares worn by Donovan, the pop-art fashions of Mary Quant as well as Quant's early modernist pieces from the original Bazaar, items from Elton John's personal wardrobe, and original pieces from Westwood and McLaren's Sex." ftmlondon.org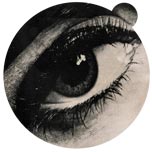 fig. original: Paper dress by designer Harry Gordon, 1967. Manufacture, Poster Dresses Ltd, London. Screen printed paper.
Source: Original article with image on http://www.fashionoffice.org/culture/2012/popfashion5-2012.htm.

more fashion.at/mobile>

News from
April 2012
March 2012
February 2012
January 2012
December 2011
November 2011

subscribe
terms
imprint
(C) Sawetz, since 1996