The Trendletter is adjusted for mobile phones! You can subscribe.

January 2012 - II: Moments of Privacy; Valentine's Day;...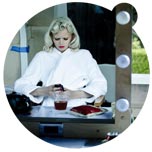 Moments of privacy ...seen at the H&M cruise collection by Versace. The pieces in 50/60ies style are filmed in a 'Dolce Vita' scenery from Paparazzo angle...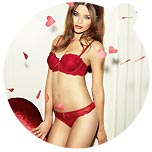 Valentine's Day ...is the day of the year when underwear labels present their products with a lot of heart; at the lingerie campaign by Hunkemöller pink hearts are...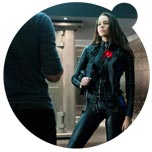 Genesis Rodriguez ...says about her role in 'Man on a Ledge': "I think she's very quick. She's smart, and absolute fun to play. She just doesn't stop. She's always full of energy..."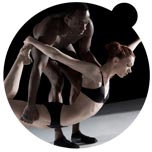 Armitage Gone! Dance ...at MCA Chicago. 'Three Theories' after 'The Elegant Universe' by physicist Brian Greene; 'GAGA-Gaku' with costumes by Issey Miyake...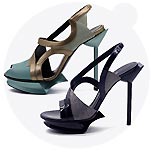 Art-deco inspired shoes The SS2012 collection by the new label 'Maison des Talons' received already attention from editors of 'Vogue Accessory' and in 'Collezioni Accessori' the...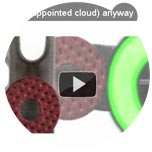 '(disappointed cloud) anyway' ...by Leila from the new album 'U&I' with the voice of Mt. Sims. She first met him dressed up as a C.P.U. - Computer Processing Unit...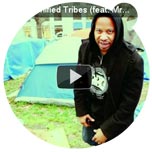 'Unified Tribes' ...by Thievery Corporation feat. rapper Mr. Lif who dedicated the new single to the Occupy movement: "The Occupy movement is important to me because..."

Selected SHORT MESSAGES (from the FashionFeeds; available even on twitter.com/byFASHIONOFFICE):
9 Jan 2012 - Video #documentary from 1976 about the American pioneer of #computer generated #art Lillian Schwartz
7 Jan 2012 - Call for #designers to apply to a program concerning social issues, #media infrastructure, communication #technology, cultural practices
7 Jan 2012 - 'Is 2012 the Year for Internet TV?' - video report by Abby Johnson on Webpronews.com
7 Jan 2012 - #Video from a #freeski tour guided by professionals of the #Austrian 'Yellowsnow' organization
6 Jan 2012 - 'Disobedience Archive' - research/exhibition of the MIT Program in #Art, #Culture and #Technology about art, media and politics
6 Jan 2012 - #Music: 'Protocol f. Samantha Kravitz' by Gift Of Gab from the new album 'The Next Logical Progression' (Quannum Projects, 27 March 2012)
5 Jan 2012 - #Fashionoffice #geography data from December 2011
5 Jan 2012 - "Conflict #Kitchen. Geopolitics with taste" - article about a strategy to debate foreign #politics
4 Jan 2012 - The 'ex-men's shirt' is one of the five most watched #fashion #videos on YouTube in 2011
4 Jan 2012 - Kunsthalle Wien Project Space presents public #art interventions that question routines in daily life

Imprint (C) Sawetz, since 1996