Subscribe to the Trendletter!
November 2012 - VI: Designer's Approach; Illustrator's Ocean View; Beach Fashion;...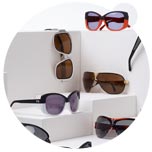 Yohji Yamamoto's design approach
...is known from his fashion collections for the collaborative adidas label Y-3. For the new Y-3 eyewear, sport's esthetics, high-tech...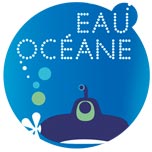 An illustrator's ocean view for body spray packaging
Biotherm presents Eau Océane in illustrated packaging. Swedish graphic artist Ingela P. Arrhenius references the marine project...

Beach Fashion 2013 by Agua Bendita
...presented by Irina Shayk and Izabel Goulart in Mexico, photographed by Enrique Badulescu. The video was found on the search for more info...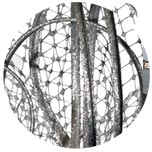 Dressing for 'Nuit de l'Amour' at Le Grand Bal
...on New Year's Eve in Vienna. Now, Mühlbauer's silver tulle headwear for the ball debutantes was presented. The artistic concept...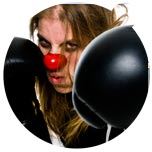 'Clinch' by Katja Brita Lindeberg
The sports boxing performance will premiere in Austria during the International Women's Clown Festival 2012 in Vienna...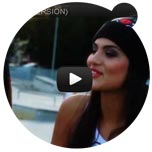 Music video 'Easy' by Cro
...who received the Bambi Award 2012, category 'German Pop'. The jury argues: "...His music video for 'Easy" has been viewed 30 million times on YouTube..."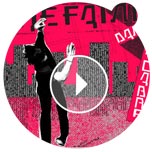 'Danse Macabre' by The Faint
11 years after the first release of 'Danse Macabre' in 2001, the remastered deluxe version is out now. The Faint share the track 'Take Me to the Hospital'...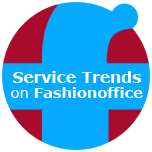 Services that cause Viral Lifts on Fashionoffice
...during the last 7 days. Address Bar, Facebook, Google +1, Twitter, Pinterest Pin It have caused traffic (shares/clicks), the basis for Viral Lifts...

Selected SHORT MESSAGES (from the FashionFeeds; FashionFeeds per Email subscription):
22 Nov - #MusicPerformance by Californian composer Terry Riley for the opening of the exhibition 'Altered Earth' by Doug Aitken
22 Nov - #Music The Long Wives' 'Dark Horse' (produced by Nick Zinner + Karen O) charity single for Hurricane Sandy Relief
21 Nov - #MusicDownload 'Love Is Dangerous' by French Horn Rebellion (ft. JPatt from The Knocks) remixed by Chrome Canyon
21 Nov - "The opposite of beauty is not ugly. The opposite of beauty is indifference." #environmentalArtists Judith + Richard Lang
20 Nov - #MusicDownload 'Promises' by The Presets remixed by Plastic Plates from the remix bundle (out on 4 Dec)
20 Nov - #Musician Thunderbird Gerard at #ElectronicArtFestival in #SaintPetersburg (23, 24 November)
20 Nov - #MusicVideo with #dancers from the Waffle Crew: 'Crush' by Rush Midnight from +1 - EP (30 Oct, Cascine)
19 Nov - #Kickstarter campaign to finance #documentary about #music in the late 20th century, 'Beautiful Noise' directed by Eric Green

Imprint (C) Sawetz, since 1996