Subscribe to the Trendletter!
December 2012 - V: Merry Christmas & Happy New Year; Go-Anywhere Elegance; Shibori Dyeing;...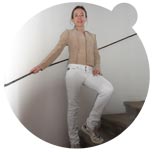 Merry Christmas & Happy New Year by Karin Sawetz, publisher of Fashionoffice
Step forwards! 2013 will be built on the experiences we made in 2012 and the former years...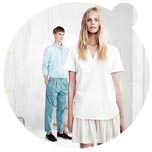 Fashion that visualizes go-anywhere elegance
...of a new generation which is currently re-building the value system of society. The motto of the new adidas SLVR collection...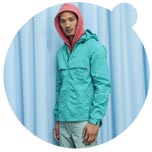 Shibori dyeing, fresh mint colors
...seen at the upcoming Levi's Spring 2013 collection. Shibori dyeing for leg wear and mint colors for bicycle fashion are two highlights...

Roberto Cavalli, Georgia May Jagger, Eva Cavalli
Browsing through the press material of the new fragrance 'Just Cavalli' is like reading a Who is Who in fashion...

Selected SHORT MESSAGES (from the FashionFeeds; FashionFeeds per Email subscription):
23 Dec - Selected #music tips on #Fashionoffice in 2012 for upcoming releases in 2013
23 Dec - Top Popular Content, Services, Viral Lifts (last 30 days, generated on 23 Dec by #FeedBurner and #AddThis for #Fashionoffice)
22 Dec - New #music video by How To Dress Well on Urban Outfitters; musician Tom Krell speaks about the shooting, #fashion, spirituality...
22 Dec - Electronic #music by Alek Fin 'Rocks in Paper' remixed by DJ 501 (original track from Mull EP, 1 Dec 2012)
19 Dec - Man's solo dance number at #music video directed by Pablo Padovani for French duo Bot'Ox' 'Basement Love' (Basement Love EP, 10 Dec)
19 Dec - Shamanic ritual animation #music video by filmmaker Dimitri Stankowicz for Rone's 'Bye Bye Macadam', album 'Tohu Bohu' (Nov 2012)
18 Dec - #Music video by director Tim Burton for The Killers' track 'Here With Me', Winona Ryder as mannequin
18 Dec - #Music stream Quentin Tarantino's #DjangoUnchained soundtrack (out today)

Imprint (C) Sawetz, since 1996