The Trendletter is adjusted for mobile phones! You can subscribe.

February 2012 - II: Football; Skateboarding; Mediated Beauty Ideals;...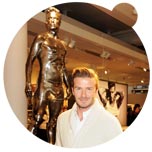 David Beckham ...presented his bodywear collection in the H&M store on Regent Street and at a party in a pop-up gentleman's club where the statue became a theme...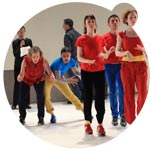 Experiencing the body through media Football players (Pelé) and their moves, internet technologies and old movies (Fred Astaire) are sources for Yvonne Rainer...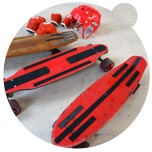 The dark ages of skateboarding Skateboard Insight by Karin Sawetz: "We used urban sculptures instead of official half-pipes, we had..."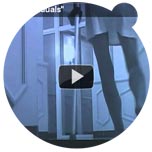 Fashion, media dictates ...and representations of feminine beauty are themes of the art works by the twin sisters L.A. Raeven. 'Ideal Individuals' is on view at Casino Luxembourg...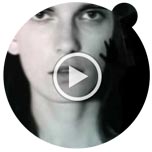 Collier Schorr about the Y-3 film "I was inspired by the androgyny of Yohji Yamanoto's designs to translate the clothing's dualities onto screen and image. I was playing..."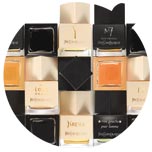 50 years men and women ...perfumery by Yves Saint Laurent presented in a chess game arrangement symbolizing men and women. It stands for the provocative style of...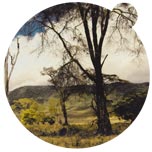 African landscapes ...by Sophie Liebich on silk-cotton foulards by Larogy - the label of Austrian designer Martina Rogy. The image of a prosperous, green landscape...


Selected SHORT MESSAGES (from the FashionFeeds; available even on twitter.com/byFASHIONOFFICE):
4 Feb - #Music download: 'Go Girl' by Evian Christ (aka UK producer Joshua Leary) from the album 'Kings and Them'
3 Feb - #Snowboarder, #skateboarder Shaun White in the #music video 'Howlin' For You' by The Black Keys
2 Feb - #Fashionoffice #geography data from January 2012
1 Feb - Trailer of the world-touring #dance #musical 'FELA!' about the life of Fela Kuti
1 Feb - #Music: 'Love Interruption' from Jack White's new solo album 'Blunderbuss' (release April 2012)
31 Jan - #Music: 'Don't Fight The Feeling' from Harriet's debut EP 'Tell The Right Story', released on 31 Jan 2012
30 Jan - ISPO AWARD 2012 winner in #Eco Responsibility, Hardware is the freestyle #snowboard 'Story' by Niche
30 Jan - Live #music videos by the US band Sleeper Agent filmed in the abandoned Tennessee State Prison
29 Jan - Future of #textiles and #clothing, research on fibres, protective textiles, recycling... 29-30 Mar Brussels
29 Jan - #Sport #trends 2012/13 from the ISPO Munich (29 Jan - 1 Feb)

Imprint (C) Sawetz, since 1996