The Trendletter is adjusted for mobile phones! You can subscribe.

February 2012 - III: Glamour, Dance, Jazz, Pop...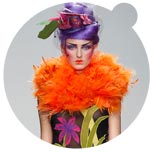 Glamour is the right of women Elisa Palomino's FW12/13 collection 'Winter Bloom' is inspired by Florine Stettheimer's poems, women like Peggy Guggenheim, Sarah Bernhardt...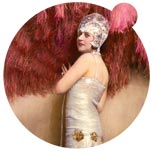 Dance and music glamour The Viennese operetta shows excessive and in some cases sexually provocative costumes, the scenes are 'overacted' and the set design as a whole...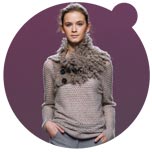 Jazz, swing in fashion Sita Murt presented the FW12/13 collection 'Jazz Society' inspired by the glamorous 20s/30s and mixed with 70s leisure style...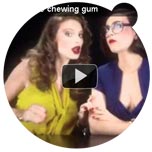 French pop duo Brigitte ...in the music video 'Coeur de Chewing Gum' from the debut album as commentators of a girl-gum-wrestling. Now, the duo composed for Lancôme...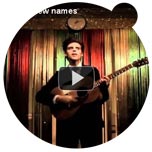 Sziget Festival artists and fashion competition The music festival (Aug, Budapest) presents the participating artists with a video and invites designers to a...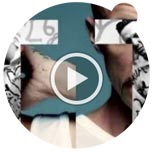 Music by Die Antwoord ...used for the Spring 2012 campaign of New York based designer Alexander Wang. The video shows the two vocalists ¥o-Landi Vi$$er and Ninja...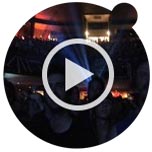 Computer-organic music stage The collaboration of experimental musician Amon Tobin and visual artist Tessa Farmer 'ISAM Live' is on tour in US and EU...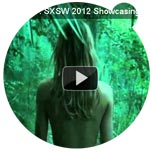 'See You Hurry' by WIM ...directed by music, fashion filmer Daniel Askill shows a naked woman going through a mystical forest. Daniel Askill made already fashion films for...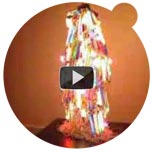 'Electric Dress' by artist Atsuko Tanaka ...is made of electric wires and colored lights. 'Atsuko Tanaka. The Art of Connecting' at the Museum of Contemporary Art Tokyo...

Selected SHORT MESSAGES (from the FashionFeeds; available even on twitter.com/byFASHIONOFFICE):
9 Feb - #NewYorkFashionWeek live stream Y-3 men/women FW2012/13 on 12 February 5PM
8 Feb - Interactive #music video 'Look Around' by the Red Hot Chili Peppers - navigate to rooms, zoom...
7 Feb - #Photo of an elegant dancing Menorca #horse is shortlisted at the Student Focus/Sony World Photography Awards 2012
7 Feb - #Music made by driving a #car! The lead singer took stunt driving lessons...
7 Feb - #Sound installation made of twenty sun driven boxes sending twenty different #guitar loops
6 Feb - #Caribbean artists about cultural authenticity at 'Into the Mix' at the Kentucky Museum of #Art and #Craft
5 Feb - #Music: 'Genesis' by Grimes from the upcoming album 'Visions' in DJ playlist of New York Fashion Week
5 Feb - #NewYorkFashionWeek green #fashion shows previewed on treehugger.com

Imprint (C) Sawetz, since 1996