The Trendletter is adjusted for mobile phones! You can subscribe.

March 2012 - I: Men's and Women's Spring Style...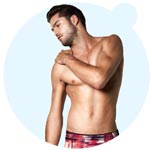 Men's spring style ..seen at shorts with action-painting alike print by Bruno Banani. One preferred style of lifestyle labels this season centers around 'sportive performance'...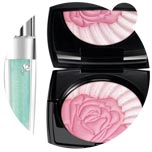 Women's Spring Style Spring protection and beauty equipment check: Is the sun protection stick from last year still unexpired? Frosty-warm make up...

20 dresses for the 18th Biennale in Sydney ...by Jin Nü whose work remember the one-child policy in former China; while she says it was not her intention...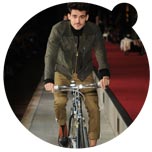 Sportive movement ...on a bicycle as reference to the lifestyle of citizens at the Levi's FW2012 catwalk in NY. It was the premiere of the label's first global collection...

Selected SHORT MESSAGES (from the FashionFeeds; available even on twitter.com/byFASHIONOFFICE):
1 March - Call for #fashion #designers: ITS Fashion Competition, supported by Diesel (deadline for the arrive of portfolios is 23 March)
29 Feb - Givenchy launches new #perfume with #music video directed by Johan Renck, starring Liv Tyler interpreting 'Need You Tonight' by INXS
29 Feb - #Music set: song collection from Paper Garden Records on occasion of the SXSW Festival in March in Texas
29 Feb - #Music: 'Fly High' from the new album 'New Multitudes' with until yet unrecorded lyrics by music legend Woody Guthrie
28 Feb - #Music: 'Teacher Don't Teach Me Nonsense' by Fela Kuti from the 1980s Detroit Concert (album release on 8 May, Knitting Factory Records)
28 Feb - #Music video "Gold On The Ceiling" from the new album 'El Camino' by the Black Keys (on tour in US, in summer in EU)
28 Feb - #Music: 'The Devil Takes Care of His Own' from the new album 'Sweet Sour' by the British 'Band of Skulls'
27 Feb - #Music video: album teaser for 'No Gods' by the UK punk-rock band Sharks (March 2012)
27 Feb - #Music download: spherical music made of classical instruments and melodious vocals by Maur Due & Lichter
27 Feb - #Music video: #Berlin based singer Illute's new video for her interpretation of 'Major Tom'
27 Feb - #Film documentary about #queers during the 50/60ies in #Austria; release on DVD (8 March)
25 Feb - #Music download on website in Windows 3.1 design: 'Sebastian' by Reptar from the debut album 'Body Faucet' (1 May, Vagrant Records)
25 Feb - #Music documentary: Mark Ronson's anthem for the London Olympic Summer Games

Imprint (C) Sawetz, since 1996