Subscribe to the Trendletter!

May 2012 - I: Boxing Legend; Electric-Car; Rally Champs; Olympians...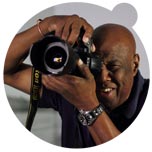 Howard Bingham Images of Muhammad Ali shot by the photographer and lifetime friend of the boxing legend are exhibited at the IWC flagship store in New York...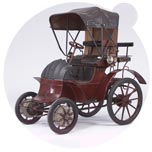 Elegant City Electric-Car ...orig. 1900, from the collection of the Technisches Museum Wien is one of 100 objects which are contributed by 100 museums to the project insMuseum.com...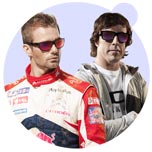 Rally champ Sébastien Loeb and Formula 1's Fernando Alonso Driving, running, hurdles, art and fashion are themes of Oakley's recently launched 'Beyond Reason' campaign...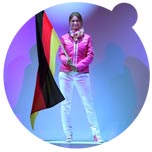 Olympian Britta Heidemann ...presented together with athletes of the German team the outfits for the official events at the Olympic Summer Games in London, 27 July - 12 August...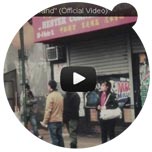 Skateboarding in LA and NY Blue Foundation founder, producer, singer Tobias Wilner says about the music video 'Just a Hand' which was made by his friend Simon Weyhe...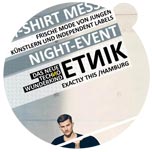 Etnik at 'Shirty'-fair The German producer/DJ Etnik performs live at the t-shirt fair 'Shirty' at the music, film, culture club 'The Loft' in Vienna...

Selected SHORT MESSAGES (from the FashionFeeds; FashionFeeds per Email subscription):
30 April - #MusicVideo starring Jack White, directed by #actor Gary Oldman (who also appears in an unexpected scene)
30 April - Article 'Pathways to utopia' on TheTrendNet presents the #filmDocumentation about life strategies of #people in different countries in #Europe
29 April - 'Dr. Ketel' directed by Linus de Paoli received the 'New Berlin #Film Award' for the 'Best #Movie'
29 April - Photographer Martin Parr's work about mass tourism, lifestyle released in a book by Reporters Without Borders and exhibited by FNAC in Paris (3 May to 15 August 2012)
28 April - 'The Perfect Human' by Shan Gao shows the re-#design of a #film from the late 60s by a physical installation
27 April - 'SEXes' is the theme of the European #Fashion Award FASH 2013; registration deadline 30 Sept; submission deadline 25 Oct 2012
27 April - Exhibition '#Sport in #Art' from 19 May to 30 September 2012 at the MOCAK Museum of Contemporary Art in #Krakow (Poland)
26 April - #Music: 'When Tiger Smoked' by Nôze reworked by the German trio Brandt Brauer Frick
26 April - Boxers in a fight, seen at the #music video 'Lead Me' by Manna directed by #film maker and #fashion designer Paola Suhonen
26 April - 360° #cinematic wall for digital content, #music performance, DJ set at the new #fashion store designed by Burberry's Christopher Bailey
26 April - Dancefloor tracks 'Teenage Bass' and 'Space Race' by Shit Robot from the #music project 'The Green Machine'
25 April - #Music: 'Scholar' by Phoebe Killdeer and The Short Straws (Mad March Hare remix) and new video for the original track
24 April - #Music: Seun Kuti's 'Slave Masters' in a remix by Jacques Renault

Imprint (C) Sawetz, since 1996