Subscribe to the Trendletter!

June 2012 - V: Olympic Gold Medalist; Culture on Silver Coins; Metallic Menswear SS2013...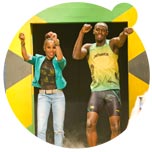 Cedella Marley and Olympic gold medalist Usain Bolt
...at the presentation of the Jamaica Olympic Team Collection by Puma in London. Designer Cedella Marley incorporated signature details of Jamaica...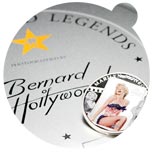 Culture on silver coins
The coin 'Diamonds Are a Girl's Best Friend' pays homage to Hollywood actress Marilyn Monroe and her song in the famous movie 'Gentlemen...'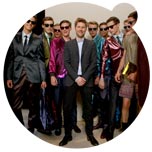 Metallic pieces at the Burberry 'Tweetwalk' SS2013
Burberry has sent 'Twit pics' from backstage before the models presented the metallic fashion items and pieces with diamond prints...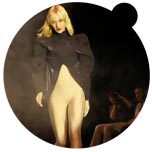 Bunny Lake's lead singer
...Suzy on the Rocks in gold body-suit and black seamless frock-coat alike creation on the catwalk at the 'Modeschule Wien' in Hetzendorf in Vienna...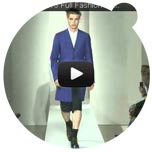 Jil Sander Men's SS2013
...presented in Milan with sound illustration by Frédéric Sanchez. The mixture of electronic beats and ambient music echoes the style of Jil Sander's...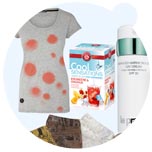 Water inspired pieces for music festivals
...such as 'Cool Sensations' teabags which are developed to be used with cold water such as from a public fountain...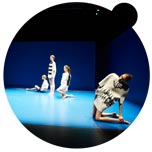 Fashion, dance, wind, water Lucia Glass' performance 'Sensation' is a sensual experience of the moving body in interaction with fashion and the elements wind, water...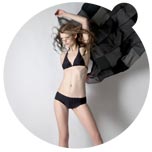 Upcycling
...is the main theme of 10 Austrian lifestyle labels and projects from 3 to 7 July during Berlin Fashion Week. Fashion label mija t. rosa recycles...

Selected SHORT MESSAGES (from the FashionFeeds; FashionFeeds per Email subscription):
24 June - #MusicVideo for the title-track of the album 'The Rip Tide' by Beirut (video posted on 22 June 2012)
24 June - #Menswear inspired by Sicily's culture over the centuries; Dolce and Gabbana Spring/Summer 2013 at #Milano Moda Uomo
23 June - #MusicVideo 'We Are On Fire' by CocoRosie (song released on 5 June 2012)
22 June - #Music 'Lollipop Opera' by Public Image Ltd, vocals John Lydon (aka Johnny Rotten, Sex Pistols) from the new album 'This Is PiL'
22 June - #MusicDownload 'Rocket Ship' by Dragonette from the upcoming album 'Bodyparts' and a song-creation contest
21 June - #Fashionoffice listens currently #music 'Track Addict Vol. 1 Mix Series' by Brooklyn-based duo MS MR
21 June - #MusicDownload hypnotic electronic beats 'Overkill' by Tassels from the new album 'Pressure Mounts'
20 June - #MusicTrailer 'Powerless' by Linkin Park for the #movie 'Abraham Lincoln: Vampire Hunter' (release starts today)
20 June - Influencers of #art, culture and #fashion in #Vienna, photographed by Inge Prader
20 June - '#Water' with works by US #videoArtist Bill Viola at Nordic Watercolour Museum (until 9 September, #Skärhamn)
18 June - Award-winning #music production 'Fela!' for a limited run at the Al Hirschfeld Theatre in #NewYork from 9 July - 4 August 2012

Imprint (C) Sawetz, since 1996