Subscribe to the Trendletter!

July 2012 - I: Kids-friendly Styling; Game Designers; Art on Bottles...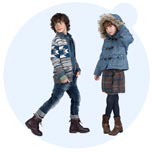 Kids-friendly styling
...without looking childish seen at the Fall/Winter 2012/13 collection by Geox. The wool sweater in mountaineer style is combined to denim...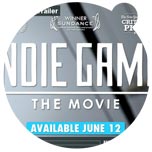 Game designers
...are portrayed in the currently touring documentary 'Indie Game'. In July, the movie arrives in Vienna at the digital screening frame(o)ut with focus on fashion, lifestyle...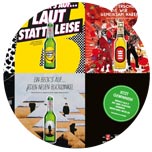 Art on bottles
...by the musicians, artists M.I.A., Bloc Party, Seeed, Boys Noize & Paul Snowden, and photographer Anton Corbijn. The Beck's Art Label Edition...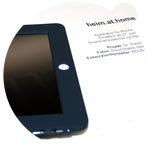 iPad App 'heim.at.home'
Recently, the multi-media documentary about 10 Austrian Holocaust survivors who are living in New York was launched at the Jewish Museum Vienna...

Selected SHORT MESSAGES (from the FashionFeeds; FashionFeeds per Email subscription):
1 July - #Fashion film and #leather wear, accessories SS2013 by AN!MAL at Projekt Galerie on 5 July during #Berlin Fashion Week
29 June - #MusicDownload 'Houseboat Babies' from Reptar's album 'Body Faucet' remixed by New Orleans producer Jim-E Stack
28 June - #Fashion events collected by the #tradeshow Bread & Butter, 4 to 6 July in #Berlin
28 June - Planning #holidays with the calculation of #travel time, CO2 emissions and price for different means (car, train, plane)
28 June - #Music listen the London #Olympics track 'Survival' by Muse from the album 'The 2nd Law' (release in September 2012)
27 June - #Music in #fashion stores. Sportswear International interview with Rob van Rozendaal from The Music Marketeers
26 June - #Photo-series 'Dreams of the Shaman' by Anouk Garcia at the Festival Photo #LaGacilly (until 30th September 2012)
26 June - Over 220 artworks/100 #artists who are crossing boundaries at the 18th Biennale of #Sydney (27 June - 16 September 2012)
26 June - #MusicDownload 'Petite Mort' by Meshell Ndegeocello (album 'Weather'/2011 Naïve Records) in Miguel Migs Moody Downtown Remi
26 June - #MusicDownload 'Street Parade' by Theresa Andersson from her new album (April, Basin Street Records)
25 June - '#E-Mobility' and 'Urban Biking' (incl. #fashion, accessories) at the expo Ispo Bike in #Munich (16 - 19 August 2012)
25 June - #Menswear inspired by 60s sportswear; Prada Spring/Summer 2013 collection (presented on 24 June in #Milan)

Imprint (C) Sawetz, since 1996