Subscribe to the Trendletter!

July 2012 - II: Fashion Film in Hollywood; Fruity Coffee Drinks; Sustainability...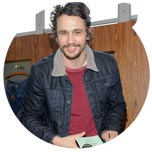 James Franco's fashion film ...for '7 For All Mankind' will be released on 25 July. The film explores with fashion icons like Lou Doillon Hollywood's influence on lifestyle...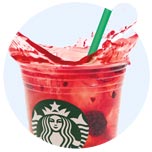 Sweet and sour
...fruity, green coffee beans 'Refresha' beverages seen at Starbucks. Recently, the coffee house chain launched the new coffee drink in two fruity...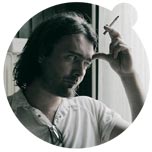 Y/O/U co-founder Philipp Marouschek ...explains that despite sustainable awareness (humanity, material, production), the label's intention is not to teach with the wagging finger...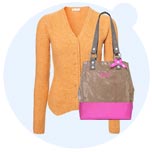 Autumn 2012 - Summer 2013
New styles for summer 2013 such as at the Berlin Fashion Week and autumn 2012 campaigns like Pink Ribbon charities...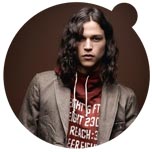 Thierry Le Gouès for Replay
The French photographer and filmmaker received attention already in early 2012 for fashion films with the probably most prominent cast this year...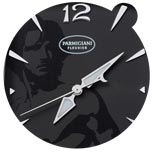 A male nude as expression of listening to music Swiss watch label Parmigiani's 'Montreux Jazz Festival' edition shows the festival's artwork by US photographer Greg Gorman...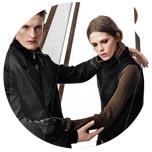 Collier Schorr's film 'The Story is in the Past' for Y-3
...focuses on the structure of time, place and invites the viewer to question the own perception...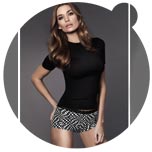 Shorts for her
...and him; seen at the new underwear collection by the German label Bruno Banani. The 3D psychedelic printed shorts are combined with basics...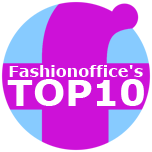 Top10 on Fashionoffice in June Users request mainly information about Nike (article about the collaboration with American NBA player 'King James' LeBron James) and...

Selected SHORT MESSAGES (from the FashionFeeds; FashionFeeds per Email subscription):
7 July - #Music 'Sweet Sour' by Band of Skulls remixed by UNKLE
7 July - Österreichische #Designer auf der Premium #Berlin
6 July - #Designers (Frida Giannini, Neil Barrett...) about #menswear: 'Swim Shorts v. Swim Briefs', video by MR PORTER
6 July - Art, #fashion, design, #music... at 'Postmodernism. Style and Subversion 1970-1990', Swiss National Museum (#Zürich, 6 July - 28 Oct 2012)
5 July - #MusicDownload 'Countermeasure' by Dub Pistols from the new album 'Worshipping the Dollar' (released 29 June, Sunday Best Recordings)
5 July - #MusicVideo 'Out of Reach' by the Vienna based King Electric from the self-titled debut album (out on 7 September 2012)
5 July - #MusicVideo 'Survival' by Muse (track will be played during the London Olympic Games 2012)
4 July - #MusicVideo Lana Del Rey as Marilyn Monroe and Jackie O in 'National Anthem' directed by Anthony Mandler
4 July - 1960s/2010s time loops at the horror-crime #music short-movie for 'Old Friend' by Caveman directed by Phil Di Fiore
3 July - #Music performance of the 1960s hit 'Heatwave' by Martha and The Vandellas and the new version by Girl In A Coma
3 July - #Fashionoffice circulation in June: 141 countries/% - AT/23,25; US/13,20; NL/6,14; UK/4,99; DE/4,50;...
3 July - #FashionFilm for adidas SLVR FW2012/13 directed by Willy Vanderperre, inspired by Fritz Lang's 'Metropolis'
2 July - #MusicVideo Matthew Dear's 'Her Fantasy' directed by Tommy O'Haver, inspired by filmmaker Kenneth Anger (album 'Beams' out on 27 August 2012)
2 July - Electronic #music journey 'Open' by Com Truise (New Jersey producer Seth Haley) from the album 'In Decay' (out on 17 July)
2 July - #MusicDownload Joe Jackson + Iggy Pop's version of Duke Ellington's 'It Don't Mean a Thing (If It Ain't Got That Swing)'
1 July - Collaborative #fashion collection by Levi's, Nike and #skateboard #athlete Omar Salazar
1 July - #MusicVideo 'Sunshine` by Swedish electronic soul band Little Dragon (premiered on 27 June)
1 July - Metallic angel voices, secret messages; 'Tree Drum - Pre-Gen Exo Mix' by #music #art duo Gatekeeper (album 'Exo', 17 July)

Imprint (C) Sawetz, since 1996