Subscribe to the Trendletter!
August 2012 - IV: European Alps Style; Ski Design by Freestyler; Solar Bags...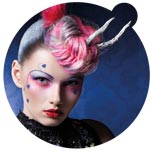 Burlesque-punk Central European Alps style
...seen at the cosmetics collection by Bipa dedicated to the two weeks festival in October, called 'Oktoberfest'...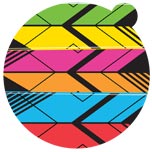 Colorful pattern on skis by freestyler Colby James West
The skis from the new collaborative collection are co-designed by the US athlete and the Austrian ski brand Kästle...

Solar bags in a photo contest
...and a handbag design course. Fashionoffice received invitations to experience the world of 'bags' from two different angles: solar bags label sakku...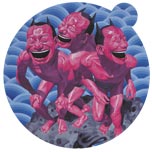 Exhibition 'Yue Minjun' at Fondation Cartier
The images are self-portraits of the Chinese artist Yue Minjun who works mainly about 'laughter' as cynical expression...

Fashionoffice research: example 'Art-Ranking'
One of the most interesting results during the last years concerns the interplay between country domains and keywords...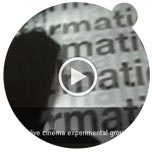 The Erasers at Newtopia
The performances of The Erasers are made of music and cinematic visuals. At the art exhibition 'Newtopia: The State of Human Rights' in Mechelen (BE)...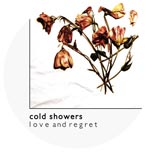 Album 'Love and Regret' by Cold Showers
Los Angeles based band Cold Showers publishes the first single 'BC' from the debut album (9 October, Dais)...

Selected SHORT MESSAGES (from the FashionFeeds; FashionFeeds per Email subscription):
15 August - MusicDownload 'That's Still Mama' by Cody ChesnuTT from the upcoming album 'Landing On A Hundred' (October 2012)
15 August - New #MusicVideo 'Key To My Heart' by Zulu Winter from the debut album 'Language'; directed by David Higgs
15 August - TED Talk: Kirby Ferguson about #copyright in #music, computer #technology, and sources of creativity
15 August - #Fashion #culture short-documentary '#Sneaker Collectors' by Trash Lab
13 August - #MusicDownload 'Chemical Legs' by Com Truise on Adult Swim
13 August - Photo of Einstein's #shoes for the #beach!
12 August - 'Ghosts in the Machine' about changing #technologies, machines, #art, humans at New Museum (until 30 September, #New York)
10 August - #Fashionoffice Top Trending Content (last 7 days, generated at 14.30 by the AddThis tools on Fashionoffice pages)
10 August - #MusicVideo premiere 'Circles Around The Sun' by Dispatch

Imprint (C) Sawetz, since 1996