Subscribe to the Trendletter!
September 2012 - II: Gold Medalist; Actress in Socio-Critical Movie; Women and Motor Sport;...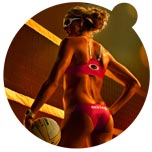 Beach volleyball player Kerri Walsh
Kerri Walsh and her partner won Olympic Gold this summer. Oakley sent a summary of athletes who won Olympic medals...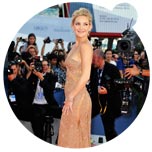 Hollywood actress Kate Hudson in Venice
At the world premiere of her new film 'The Reluctant Fundamentalist' at Venice Film Festival, Kate Hudson wore Fabergé jewellery...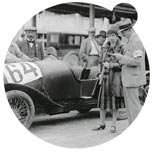 Women and motor sport
...at the 'Klausenrennen' in Switzerland between 1922 and 1934 and at the next race in 2013 where actress Manon Pfrunder will drive a Bugatti...

Fashion store in the highest capital city of the world
Menswear label Bugatti sent images from the 'Roof of the World' such as the one showing the new store in Lhasa, Tibet...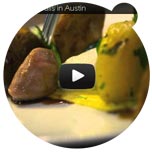 Kitchen explorer Anthony Bourdain
The video from the Emmy Award winning series 'Anthony Bourdain: No Reservations' with alternative-rock band Ume...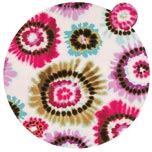 Home fabrics inspired by clothes' fashion
Rolf Benz presents new fabrics from the 'Freistil' line with abstract flower pattern. The wax prints are inspired by...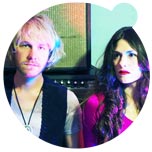 Frank Hoier and Moselle Spiller ...are the Brooklyn based musicians of 'Crushed Out'. In November, they will release their new album with surf-garage-rock tracks on Cool Clear Water...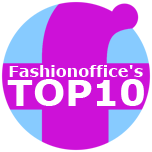 Top10 on Fashionoffice in August 2012
Through August 2012, users requested mainly information about Inhorgenta, IBM, Puma on the domains of Fashionoffice...

Selected SHORT MESSAGES (from the FashionFeeds; FashionFeeds per Email subscription):
1 Sept - #Art exhibition 'Jin Shan - My dad is Li Gang!' from 1 September to 4 November 2012 at the Brown University in #Providence (US)
31 August - Top Trending Content (last 7 days, generated by AddThis tools on #Fashionoffice pages)
31 August - #Sport scenes at the #MusicVideo 'Ghosts' by The Presets, directed by Abteen Bagheri
31 August - #Paralympics - #London 2012 '#Sport doesn't care who you are'
29 August - 50 years 'James Bond' #music, #design, #sciences... at shows around the world on 5 October - Global James Bond Day
29 August - Former French Vogue chief editor Carine Roitfeld introduces into the upcoming collaborative MAC #Cosmetics collection
29 August - Ann-Sophie Johansson, Head of #Design H&M, introduces into Women's #Fashion #Trends FW2012/13
28 August - #MusicDownload 'Andreja 4-Ever' by Elite Gymnastics, new single of the 'Adult Swim' program
28 August - TED #educational video by Jessica Wise about 'Reading', #animations by Augenblick Studios: 'How fiction can change reality'
27 August - #Music: Waves #Vienna Festival (4 - 7 October) international DJ #contest, deadline 23 September 2012
25 August - #Artist Gillian Wearing on identity, roles, 'design' of existence (8 Sept - 6 Jan, Kunstsammlung Nordrhein-Westfalen, #Düsseldorf)

Imprint (C) Sawetz, since 1996