Popular Content, Clickrates, Viral Lifts on Fashionoffice
Last 7 days, generated on 28 May 2013 at 7.15 by Blogger.com, Google Analytics, AddThis, FeedBurner, Adsense
The 'Hunter's Life' by Fashionoffice publisher Karin Sawetz is the most successful content compared to editorial articles from 18 years on Fashionoffice (since 1996). The article about measurement methods and how to keep on track with reality tops statistically (pageviews) the editorial culture chronicles on the magazine's domains and webspaces.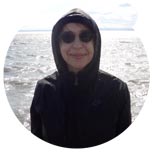 fig. original: Karin Sawetz' 'Hunter's Life' series tops the Fashionoffice statistics at the end of May 2013.
Probably the cause for the attraction of the new series' content is that many publishers (writers, filmmakers, photographers, musicians...) and marketing professionals (advertisers, online shop owners...) are seeking for more transparency in online business.
The article about the collaboration between dancer/choreographer Benjamin Millepied and high-jewellery house Van Cleef & Arpels motivated the users most to share and click (tracked by AddThis). The Fashion Feeds item "#Avaaz petition for fire and building safety agreements in #Bangladesh" was the most popular during the last 7 days (generated via FeedBurner). In the ranking by Feedburner, the review of last week's statistics was the most viewed/clicked that was spread via Fashion Feeds last week. Advertising on Fashionoffice reached 0.14% CTR (Clickthrough Rate measured by Google Adsense).
Blogger.com & Google Analytics
Pageviews of last week generated on Blogger.com today (21 May - 28 May) and pageviews counted by Google Analytics (generated today for the duration 'last week', 19 to 25 May 2013) for webpages on the main domains of Fashionoffice (fashionoffice.org, fashion.at, confashion.com, beautyme.com):
The first article of the 'Hunter's Life'-series is Fashionoffice's content which gained the most pageviews (94,35% of the users come from US). Even this week, no other content on Fashionoffice achieved so much attention (pageviews) like the 'Hunter's Life'. To give an impression of the relation Blogger.com/blogspot.com and websites on domains owned by Fashionoffice: the 'Hunter's Life' on the domains blogger.com and blogspot.com achieves as much performance as around 1/5 (one week before 1/3) of all Fashionoffice articles over 18 years (since 1996) concerning editorial chronicled culture on the magazine's main domains and webspaces.
AddThis
AddThis generates following (shares/clicks) data for Top Trending Content and Services (with Viral Lifts) for past week:
Service
Viral Lift*

Address Bar

200%
Google+ Share
36%

Pinterest Pin It


11%

Facebook


4%
*Viral Lift: "Total percentage increase in traffic due to shares and clicks." (AddThis Analytics Glossary). Find the live-generated AddThis analytics on the cover of Fashionoffice.org.

FeedBurner
Today, the Google FeedBurner statistics for the last 7 days from 20 - 26 May 2013 calculated 694 views of 72 items, 4,788 clicks back to the site on 156 items.
On top of the FeedBurner/Fashionoffice popularity ranking (views/clicks):
Dance-disco #music 'All The Love' by AM…
#Music 'Once' by Laura Marling, album '…
What would you do if crime has no conse…
First female photographer who contribut…
The most popular Fashionoffice articles in the FeedBurner ranking (views/clicks) are:
Reviews of Alber Elbaz' #makeup collect…
A #ballet dancer's reflections on high…
#Dance about the body; Doris Uhlich, Ul…
Hiking hotels in #Tyrol organize #photo…
Adsense
Clickrates on Fashionoffice - last 7 days, generated on 28 May at 7.15 by Google Adsense
Currently, Fashionoffice has opened two ad units for Adsense; 728x90 on the top of the magazine's pages and 336x280 (placement above the fold). During the last seven days (20 - 26 May 2013), Google Adsense tracked 10,781 Ad Requests and 15 Clicks; matched CTR 0.14%.
Source: Original article with images on http://www.fashionoffice.org/survey/2013/toptrending28-5-2013.htm.

more fashion.at/mobile>

News from
May 2013
April 2013
March 2013
February 2013
January 2013
December 2012
November 2012

subscribe
terms
imprint
(C) Sawetz, since 1996