Subscribe to the Trendletter!
January 2013 - I: 'Feel the Frost'; Step Forwards Build 2013;...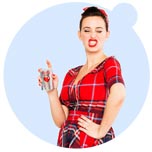 Lena Hoschek for Coca-Cola light
The Austrian designer created three dresses for the 'Follow Your Heart' campaign by Coca-Cola light for more awareness of women's...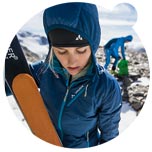 Preview mountain sports, urban life 2013/14
German outdoor label Vaude presents first views with lookbook video of the new Fall/Winter 2013/14 collection items...

Recipe for sweet fruit shake, preparation time ca. 5 minutes
For the banana-walnut milkshake, cut the banana into slices and fill all ingredients into the cup; mix them...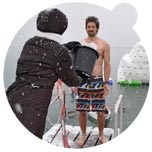 'Feel the Frost'
...was the motto of the New Year's swim at Achensee in Tyrol, Austria. The image shows men who get acclimatized...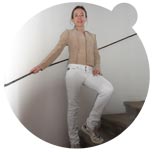 Step forwards, build 2013
2013 will be built on the experiences we made in 2012 and the former years...

Selected SHORT MESSAGES (from the FashionFeeds; FashionFeeds per Email subscription):
30 Dec 2012 - #Music "You don't even know if I'm the right sex, do ya?" sings Chlöe Howl, debut 'No Strings'
29 Dec 2012 - #Fashionoffice Top Popular Content, Services, Viral Lifts (last 7 days, generated at 8.30 by #FeedBurner and #AddThis)
28 Dec 2012 - #Music Carole King's compositions at the National Museum of Women in the Arts' exhibition 'Women Who Rock'
28 Dec 2012 - #Music 'Rollerblades' by London based 'Free Pop' musician Kwes (7-inch out on 21 Jan, Warp Records)
27 Dec 2012 - #FashionEditor, stylist #KimHersov mixes pieces from the #LouisVuitton Spring/Summer 2013 collections
27 Dec 2012 - #Party outfits styled by British model #DaisyLowe such as silver sequin dress with tuxedo jacket (video at 1:01)
26 Dec 2012 - Selected #fashion tips on #Fashionoffice in 2012 for Spring/Summer 2013
25 Dec 2012 - #Music download 'Got Paid' by Katy B x Zinc x Wiley from the Danger EP
24 Dec 2012 - #MovieTrailer for weird love story! 'Warm Bodies' directed by Jonathan Levine (release starts in Feb 2013)

Imprint (C) Sawetz, since 1996