Subscribe to the Trendletter!
January 2013 - IV: Menswear in Milan; Beauty from Paris; Bike-Culture in Vienna;...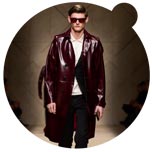 Menswear on the catwalk in Milan
Burberry presented the new menswear Fall/Winter 2013/14 recently in Milan. The motto of the collection is 'I Love Classics'...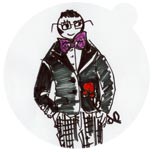 Luxury beauty collection from Paris
Alber Elbaz and Lancôme presented the new collaborative beauty collection with an animated pictures short-film about fashion people at a couture show...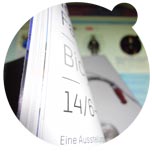 Culture and fashion around cycling in Vienna
City Insight by Fashionoffice publisher Karin Sawetz: "...I checked what's up in fashion and culture this year in Vienna..."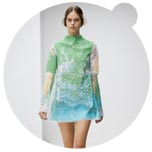 Embellishments on dresses, pants, shirts
...seen at the SS2013 collection by H&M Design Award 2013 finalist Maia Bergman who studied at Central Saint Martins...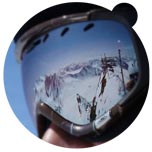 Interactive ski resort finder and car vs. train transport
...for regions in Italy, Switzerland, France, Germany and Austria, fast checked by Fashionoffice...

Selected SHORT MESSAGES (from the FashionFeeds; FashionFeeds per Email subscription):


+Music:

17 Jan - #Fashionoffice currently listens #music by #Pillowfight, album stream 'Pillowfight' (release 22 Jan, Bulk Recordings / EMI)
16 Jan - #Music Apparatjik's 'Datascroller' remixed by #BlueFoundation, remix album 'In My Mind I Am Free Reconstructed' (8 Jan 2013)
16 Jan - Lyric #music video 'Supremacy' by #Muse, album 'The 2nd Law'
16 Jan - #Music video premiere on #PasteMagazine 'Proof' by #ErinMcKeown, album 'Manifestra' (released 15 Jan)
15 Jan - #Music #UnknownMortalOrchestra shares 'So Good At Being In Trouble', album 'II' (5 Feb on #Jagjaguwar)
15 Jan - #Music premiere on #RollingStone 'Don't Let Me Sleep' by Midnight Spin (album released on 15 Jan)

+Fashionoffice statistics:
15 Jan - #Fashionoffice Top Popular Content, Services, Viral Lifts (last 7 days, generated at 8.15 by #FeedBurner and #AddThis)
Imprint (C) Sawetz, since 1996