Subscribe to the Trendletter!
February 2013 - II: Flapper-Windbreaker Dress; Mountain Culture; Aqua Fitness;...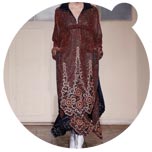 Embroidery from a 1920s flapper dress on an oversized windbreaker
...seen at the Maison Martin Margiela Spring/Summer 2013 'Artisanal' collection, presented in Paris...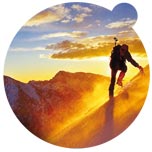 Mountain culture
The Banff Mountain Film Festival focuses on 'Mountain Culture' from sports adventure sight. Collaborating partner outdoor sports fashion label Vaude has free tickets...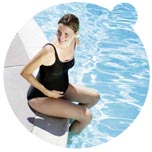 Equipment for aqua fitness
Fashionoffice throws a light on Aqua Sphere's pieces for more female and pregnant women such as the maternity swimsuit 'Isis'...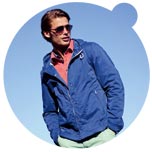 Traveller of leisure
...is one of the themes of Pierre Cardin's Spring/Summer 2013 menswear collection which consists of items such as the blue techno-cotton sportswear jacket...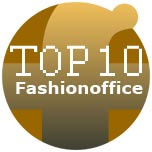 Top 10 (most viewed) Fashionoffice pages in January 2013
Pageviews measured by Google Analytics past month (1 - 31 January 2013) show that...

Selected SHORT MESSAGES (from the FashionFeeds; FashionFeeds per Email subscription):


+Fashion film:
1 Feb - Spirit #film for the 'Rotterdam' FW2013/14 collection by Ivana Helsinki (runway show 7 Feb, #NewYorkFashionWeek)


+Music videos:

2 Feb - #Music video for 'Freedom' by Anthony Hamilton & Elayna Boynton, from Tarantino's 'Django Unchained' soundtrack
31 Jan - #Music video debut on #NPR: 'How long?' by Trent Reznor's How to destroy angels_, album 'Welcome oblivion' (5 March, #ColumbiaRecords)
31 Jan - #Music "We follow this boy who has a fantasy about his teacher" director David Wilson about 'Mind Mischief' by Tame Impala
29 Jan - Grizzly Bear's 'gun-shy' #music video, "Science has tried unsuccessfully to explain where creativity comes from," director Kris Moyes about his inspiration


+Music:
1 Feb - "...about a girl I couldn't get out of my head," Millionyoung aka Mike Diaz about 'Lovin', album 'Variable' (2 Feb, Rix Records/Old Flame Records)
31 Jan - Dance-pop #music 'Happy Boy' by #GoldFields from the debut album 'Black Sun' (out 26 Feb, #Astralwerks)

Imprint (C) Sawetz, since 1996