Subscribe to the Trendletter!
April 2013 - I: Mother's Day Ideas; Hint for Breakfast; Earth Month;...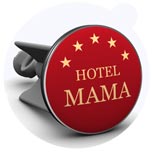 Searching for ideas for Mother's Day?
'Plopp' presents Mother's Day ideas like the wash hand basin sink stopper with five stars and 'Hotel Mama' writing...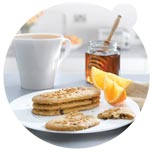 Breakfast with honey, nuts, chocolate and fruits
On occasion of belVita's new cookies with honey, nuts and chocolate nuggets, the label provides a quick and healthy...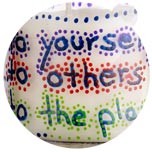 Sit In Series: Day Eleven
Log series by Fashionoffice publisher Karin Sawetz. Day Eleven is about lifetime experiences and Earth Month. In April, Aveda collects money...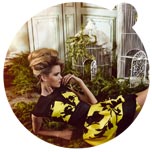 Fly bird, fly!
...could be the motto of the setting for the catalogue shooting by the Viennese couture store Popp & Kretschmer with Spring/Summer 2013 items by designers like...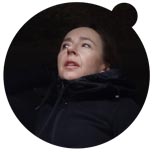 Easter Walk
...on the Beethoven route nearby Vienna; Insight by Fashionoffice publisher Karin Sawetz. The route is named after Ludwig van Beethoven...

Selected SHORT MESSAGES (from the FashionFeeds; FashionFeeds per Email subscription):

+Music, videos
31 Mar - #Music 'Shhh! It's Quiet Time' by Touché from the debut LP 'It's Fate' (1 May)
29 Mar - #Fashion making-of video by Bergdorf Goodman from the Elle shooting (issue April), #music Avan Lava 'Tear It Down'
28 Mar - #Music video 'Does It' feat. Francesca Belmonte from Tricky's new album 'False Idols' (27/28 May on False Idols / !K7 Records)
27 Mar - #Music video 'Caught By Surprise' by The Postelles, album 'And It Shook Me' (23 April)
26 Mar - #Music video (about people who are jealous of a happy couple and have their fantasies about Lily Cole?) 'Sacrilege' by Yeah Yeah Yeahs, album 'Mosquito' (mid-April)
26 Mar - #Documentary alike #music video about Indian stunt riders; track 'Wor' by Django Django
+Statistics
28 Mar - The magazine's new 'Sit In Series' by #Fashionoffice publisher Karin Sawetz tops the #statistics

Imprint (C) Sawetz, since 1996