Subscribe to the Trendletter!
May 2013 - II: The 'Glow' Look; '1001 Nights' Recipe; 'True Blood' Recipes;...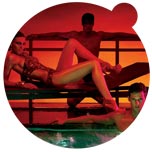 Glow at night!
MAC Cosmetics presented the 'Temperature Rising' collection with an impression of hot summer nights. The campaign image shows two men and a woman...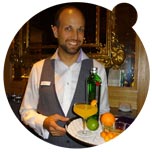 Holger Gärtner shares recipe for '1001 Nights-Cocktail by Sans Souci'
Hotel Sans Souci's barkeeper created the '1001 Nights' cocktail on occasion of the aids charity Life Ball in Vienna...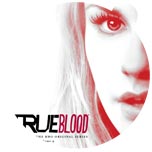 HBO series 'True Blood' recipes and music
HBO provides the cookbook to the series and the first taste of the new soundtrack with Iggy Pop and Bethany Cosentino's...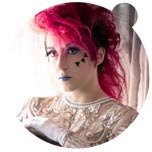 The Impossible Girl shares 'Fix You Good'
The electrifying song is from The Impossible Girl's second crowd-funded LP 'The Sky Is Calling', out on 21 June...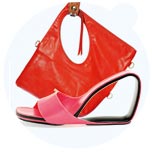 'Candyman' shoe and bag colors
Fashionoffice selected some shoe and bag items after appetizing colors from the Spring/Summer 2013 lookbook by Salamander...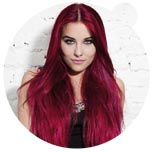 'Red Head' by hair stylist Katharina Strassl
The Viennese salon owner presents the red hair looks with images, video and historical facts about women with extraordinary skills...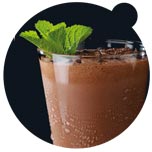 Recipe for Choco-Mint-Cooler
Kenwood presents the Smoothie 2GO mixer with new recipes such as for the Choco-Mint-Cooler with chocolate ice cream, milk and peppermint...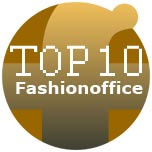 Top 10 (most popular, most viewed) Fashionoffice pages and clickrates in April 2013
28,040 Clicks on advertising (Adsense) were produced by 6,922 People (Quantcast)...

Selected SHORT MESSAGES (from the FashionFeeds; FashionFeeds per Email subscription):

+Music
2 May - 60s psychedelic style #music video 'À tout à l'heure' by Bibio, album 'Silver Wilkinson' (14 May, Warp Records)
2 May - #Music 'Between the spaces (SONOIO rework)' by How to destroy angels_ (version performed on stage)
2 May - #Music 'Driving East, and Through Her' by Case Studies, album 'This Is Another Life' (11 June, Sacred Bones Records)
2 May - #Fashion photographer Nick Walker's #music (uncensored) video for Hanni El Khatib's 'Family' (tours with The Black Angels in North America)
1 May - #Music Wampire shares 'Trains', debut LP 'Curiosity' (14 May, Polyvinyl) via Rolling Stone
1 May - Stream roller-disco #music album 'Nocturnes' by Little Boots (out 7 May), live (RSVP) at NYC's Diesel store on 6 May
1 May - "Oh if you tell me to shut it, I'll shut it now...' #music video 'Shut Up' album 'Silence Yourself' by Savages (6 May, Matador)
1 May - #Music album 'Silence Yourself' by Savages (6 May, Matador), opens with John Cassavetes film 'Opening Night' excerpt...


Imprint (C) Sawetz, since 1996