Subscribe to the Trendletter!
May 2013 - III: Photo Archive System; True or Untrue Photo Settings?; Alp Cycling Tours;...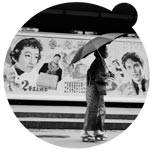 Geta shoes, bad hair day style, swimming hats, pink tights
...seen at the 'Best of Archive' exhibition at Getty Images Gallery, London. Metadata like keywords and...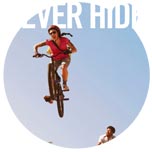 True or untrue settings?
The cyclist was "suspended in mid air over professional bikers" unveils Ray-Ban the truth behind the 'Never Hide' ad. Ray-Ban makes aware to watch carefully...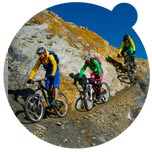 Cycling routes through the Alps
Mountaineers from Tyrol elaborated cycling tours for three different fitness and technique levels through the Alp region of the Paznaun valley...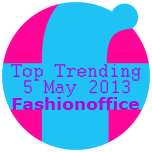 Popular Content, Clickrates, Viral Lifts on Fashionoffice
The 'Hunter's Life' series by Fashionoffice publisher Karin Sawetz tops the statistics: the first article of the series...

Selected SHORT MESSAGES (from the FashionFeeds; FashionFeeds per Email subscription):

+Music
8 May - #Music that spreads summer feeling! 'Did We Live' Bulk Recordings
7 May - #Music CHVRCHES remix of MS MR's 'Hurricane', original track on the album 'Secondhand Rapture' (14 May)
7 May - Dreamy trip with shadowy vocals #music 'Hunter' from Phaseone's album 'If I Tell U' (7 May, Adult Swim's Williams Street Records)
7 May - Summer #music by guitarist Steve Gunn from his first album with full band, track 'Water Wheel' from 'Time Off' (18 Jun, Paradise of Bachelors)
6 May - #Music 'Motorway' by Little Boots, album 'Nocturnes' (out 7 May), live (RSVP) at NYC's Diesel store on 6 May
5 May - #Music #beauty French La Femme interpreted Chuck Berry's 1957 hit 'Oh Baby Doll' for Yves Saint Laurent's mascara 'Baby Doll'
5 May - #Music 'Trouble' by Pony Boy alias Marchelle Bradanini, introduced as songwriter "who isn't afraid to explore her dark side"
4 May - #Music #fashion video: song 'Skyline' by British band The Night VI, sunglasses by Burberry

Imprint (C) Sawetz, since 1996