Subscribe to the Trendletter!
June 2013 - V: Menswear 2014; Styling for the Opera; Swimwear inspired by Football;...

Burberry's 'Writers and Painters' menswear 2014
...watched by actors, musicians and guests from sports like tennis player Serena Williams. The number one in women's...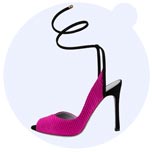 'Fresh and fruity' styling for Salzburg Festival
Inspired by the Salzburg Festival, Fashionoffice selected items under the motto 'fresh and fruity' for the opera visit...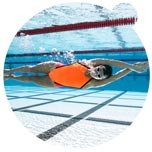 Swimwear inspired by Football World Cup Brazil 2014
Water sports and recreational swim gear brand Aqua Sphere sent the first images of next year's styles...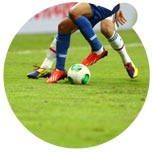 View on football from sports fashion angle
On occasion of FIFA Confederations Cup Brazil 2013, adidas provided some views captured by Getty Images photographers...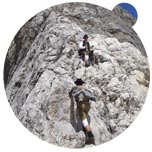 'Mountain Iron Way'-style
Mountaineers climb on occasion of 170 years 'Dachstein Klettersteig' in historical clothing along the via ferrata. Inspired by the climbing, Fashionoffice...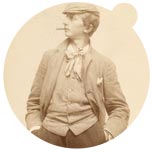 'Viennese Types'
...is the title of an image series and the exhibition at the Wien Museum Karlsplatz. Some of the protagonists were styled up to fit into the stereotypical cliché...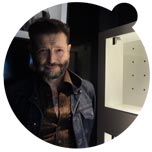 Photographer Sam Scott Schiavo
Vienna Insight by Fashionoffice publisher Karin Sawetz: "I met photographer and filmmaker Sam Scott Schiavo on occasion of..."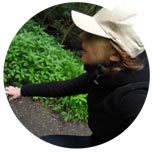 Why I will not visit Salzburg Festival
'Hunter's Life' series by Karin Sawetz, publisher Fashionoffice; insights into the life of a publisher and media researcher with base in Vienna...

Selected SHORT MESSAGES (from the FashionFeeds; FashionFeeds per Email subscription):

#Music
19 June - #Music video 'Do I Wanna Know?' by Arctic Monkeys (single released today on Domino Recording)
18 June - #Music for summer nights 'Crystal Ball' by Kyle Andrews, album 'Brighter Than The Sun' (23 July)
18 June - #Music 'Love Was a River' by Beach, fronted by electric violin player, singer Karen Mould (aka Bitch); album 'In Us We Trust' (16 July, Short Story Records)
16 June - #Music 'One Heart' by Leftover Cuties, album 'The Spark & The Fire' (23 July)
16 June - Synth-pop #music video for debut single 'The Mess' by Oslo-based six-piece band Kid Astray
15 June - Studio session #music video 'The Weight' by Editors, album 'The Weight Of Your Love' (2 July on Play It Again Sam / [PIAS] America)
15 June - Kandinsky and his time's abstract art reminding #music video by Tarik Barri for 'Judge Jury and Executioner' by Atoms For Peace, album 'Amok'

+Statistics
20 June - Popular Content on #Fashionoffice (last 7 days - 20 June 2013; Blogger.com, Google Analytics, Adsense, Quantcast, AddThis, FeedBurner)

Imprint (C) Sawetz, since 1996