Subscribe to the Trendletter!
July 2013 - I: Berlin Fashion Week; Culture Tours; Gym Culture;...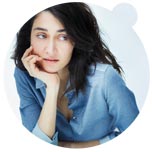 Asli Filinta's 'The New World'
...SS2014 collection is inspired by 15/16th century Ottoman captain, geographer, cartographer; premiere during Fashion Week Berlin...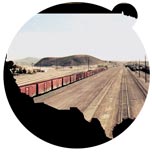 The discovery of culture by traveling
Doug Aitken's project 'Station to Station' in collaboration with jeans label Levi's will be accompanied by a multi-media web-documentary...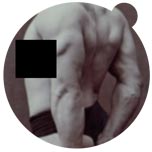 Truck tour, one night stands, and Schwarzenegger's bodybuilding
...are themes of art productions seen at this year's festival of new art 'Steirischer Herbst' in Austria...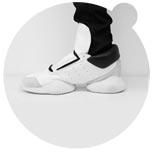 Paris-based Californian Rick Owens' shoe collection for adidas
Rick Owens created the trainers from his "personal desire for chic sneakers to motivate his cardio efforts."...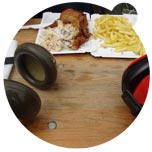 Aerobatics, chicken and chips at the 'Airpower' flight show
Styria Insight by Fashionoffice publisher Karin Sawetz: "I visited the 'Airpower' flight show in Zeltweg in Styria, Austria..."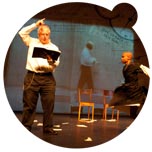 William Kentridge's multimedia opera 'Refuse The Hour'
...will be shown for the first time in Paris at Festival Quartier d'Ete and premieres in Vienna during Impulstanz...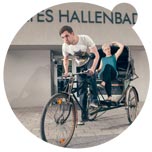 Rikscha-taxis, t-shirts, film and music
New at this year's edition of the Poolbar Festival in Feldkirch, Austria are the rikscha-taxis for the distances between the railway station...

Selected SHORT MESSAGES (from the FashionFeeds; FashionFeeds per Email subscription):

#Music
1 July - #Music 'Star Dream Girl' by David Lynch - single out now, from the album 'The Big Dream' (15/16 July)
27 June - #Music video 'All These Lights' by The Grouch & Eligh in team with Pretty Lights; directed by Sean Michael Williams and Gus Winkelman
27 June - Stylish party #music video for 'Air' by NYC-based producer, vocalist, beat master Ducky (single package out on 16 July)
27 June - #Music 'I See I Say' by singer/writer/producer Ebony Bones who says "In the end, it doesn't serve the world to play small."
26 June - #Music Dirty Channels remix of Télépopmusik's 'Try Me Anyway' (2-song EP remix bundle, released 24 Jun)
25 June - #Music EP stream shared by Baby Alpaca on Disco Naïveté (out today via Atlas Chair Records; concerts in New York, Los Angeles...)
+Art, Fashion
28 June - Three works by #artist Joana Vasconcelos at #GucciMuseo in #Florence (20 June - 15 Dec)
26 June - #Design #history (California Minimalism) #textile pattern 'Crosspatch' by Ray Eames from the late 1940s
26 June - Neil Barrett's #menswear SS14 inspired by American streetwear, 1930s Bauhaus, 1950s California Minimalism - with TV test pattern alike prints...
+Statistics
27 June - 'Why I will not visit Salzburg Festival' by #Fashionoffice publisher Karin Sawetz tops the statistics

Imprint (C) Sawetz, since 1996