Subscribe to the Trendletter!
July 2013 - V: Diplomatic Fashion Experiments; Menswear Photo Shooting; European Bike Styles...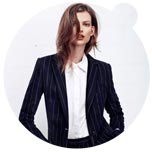 Diplomatic experiments with men's pinstripe suits
...seen at Mango's trend news for women. The pinstripe items evoke ideas of mid-60ies diplomatic experiments with...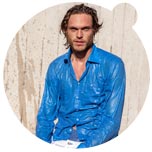 Otto Kern's refreshing presentation of menswear
...Spring/Summer 2014 in modern architecture with sailing boat appeal. The German brand Otto Kern sent preview images...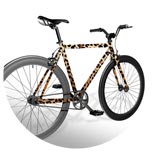 Bikes with animal prints and trendy color combinations
On occasion of the fair ISPO Bike in Munich, Trendwizzard presents the bicycles of London-based brand Chill...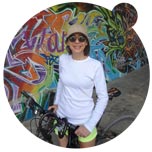 Urban cyclists' needs
Vienna Insight by Fashionoffice publisher Karin Sawetz. "The bike styles of the Viennese differ strongly. I wouldn't say that there is 'one typical' Viennese..."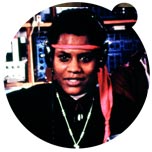 Feminists, social revolution
...are themes of Lizzie Borden's documentary styled sciFi movie 'Born in Flames'. Kunsthaus Bregenz' film screening week 'Back to the Future' in August...

Sopopular designer Daniel Blechman
...was inspired for the new menswear Spring/Summer 2014 by Japanese architect Tadao Andō and grunge band Soundgarden...

Selected SHORT MESSAGES (from the FashionFeeds; FashionFeeds per Email subscription):

#Fashionoffice #statistics #music
22 July - Popular content on #Fashionoffice (#statistics, last week)
21 July - #Music video 'One Heart' by Los Angeles-based noir-pop quartet Leftover Cuties; album 'The Spark and The Fire' (23 July)
21 July - #Music French Horn Rebellion 'Dancing Out', from the 'Dancing Out' EP (on 'Dancing Out Tour' in US)
20 July - #Music Sam Flax's 'Fire Doesn't Burn Itself' extended version for Saint Laurent's SS2014 menswear runway
20 July - #Music 'When the Music's Loud' by DJ/producer/vocalist Colette, album on 27 Aug on Colette's own imprint Candy Talk Records
19 July - #Music premiere 'Honorable Women' by Los Angeles-based artist, musician Charlie Greene

Imprint (C) Sawetz, since 1996