Subscribe to the Trendletter!
July 2013 - VI: Swim Trends 2014; Movie Review; Relaxed Office Style for Men...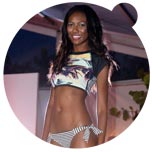 Décolleté and shoulder protecting swim shirts
...seen at Mercedes-Benz Fashion Week Swim Miami 2014 in Florida. The fashion week opened with the 'Roxy Pop Surf' show...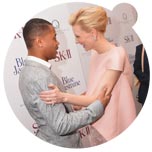 Cate Blanchett's fashion at the premiere of Woody Allen's social-critical comedy 'Blue Jasmine'
The image shows Cate Blanchett together with Cuba Gooding, Jr. She wears...

Pierre Cardin's eye-catching men's jackets in 'relaxed office' style
...for next Spring/Summer 2014. The knit-jacket in olive green is one of the highlights...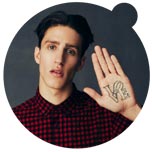 Men's style with 50/60s subculture touch and today's streetwear appeal
...seen at the current and coming items of Primark's menswear. Streetwear mixed with 50/60s teddy boys...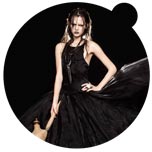 Vienna Fashion Week's campaign images
MQ Vienna Fashion Week (11 - 15 Sept) sent the campaign images by photographer Mato Johannik together with information...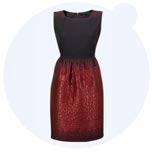 Fashionoffice selection: red cocktail dress and coat
Peek & Cloppenburg introduces into the color 'red' in FW13/14: "It stands for love, passion, courage, pride, sin and danger."

Selected SHORT MESSAGES (from the FashionFeeds; FashionFeeds per Email subscription):

#lingerie # Palmers #music #publishing #media #Vienna #menswear #shooting #fashion
26 July - Video behind the scenes at Mario Schmolka's 'Fairy Tale' FW13 #lingerie photo shooting for #Palmers
26 July - Skaters, swimmers and other pleasures at The Child of Lov's #music video 'Fly' (album out now)
25 July - Insights into #publishing and #media researching in #Vienna; series by Fashionoffice's Karin Sawetz
25 July - Lookbook video Fall/Winter2013/14 #menswear by Italian brand Stone Island
23 July - #Music video for 'Pay No Mind' shared by Hanni El Khatib via Nowness (album 'Head In The Dirt')
23 July - Video from the 'Combat Surf' #shooting for Sportswear International (photos by Stefania Paparelli, #fashion styling Sara Francia)
23 July - Fashionoffice currently listens punk-pop-soul #music - album stream of Ebony Bones' 'Behold, A Pale Horse' (5 Aug)


Imprint (C) Sawetz, since 1996