Subscribe to the Trendletter!
August 2013 - IV: Style of Cars in Fashion; Colder Day Pieces; European Alps Festival...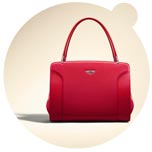 The style of cars re-interpreted for women's handbags
Bentley Motors will launch the Bentley Handbag Collection at the 'Pebble Beach Concours d'Elegance'...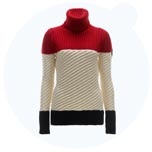 Fashionoffice's selection for colder days
...seen at the knitwear pieces from the new ski collection FW2013/14 by Toni Sailer. The brand is named after the Austrian alpine ski racer...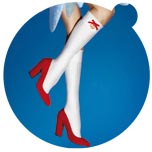 Fashion for beer festivals in autumn in the European Alps
...seen at the 'Oktoberfest' collection by Falke like stockings with red bow and golden pretzel. The festival originates from...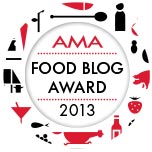 Recipe creations with ingredients from the region
...seen at the winners' websites of last year's 'AMA Food Blog Award'. For the award 2013, recipe creators are called...

Last week's top content on Fashionoffice
Generated on 12 August at 08.00 by FeedBurner, AddThis, Blogger, Google Analytics with additional traffic data by Adsense, Quantcast...

Enjoy life!
...even when there is not so much to enjoy for online data researchers in these times. But other people have a lot more problems than 'data'...

Selected SHORT MESSAGES (from the FashionFeeds; FashionFeeds per Email subscription):

#Benetton #art #music #fashion #opera #SalzburgerFestspiele #Peru #Madrid #photo
16 Aug - Luciano #Benetton's postcards alike #art works represent the world, 'Imago Mundi' 28 Aug - 27 Oct #LaBiennalediVenezia
14 Aug - #Music 'Gimme Your Love' by Morcheeba, album 'Head Up High' (release on 14 Oct)
14 Aug - #Music 'In The Green Wild' by Julia Holter, album 'Loud City Song' (19/20 August via Domino Records)
14 Aug - Costumes by #fashion designer Lena Hoschek for Mozart #opera; on stage on 26 Aug at #SalzburgerFestspiele
13 Aug - #Music video 'Why'd You Only Call Me When You're High?' by Arctic Monkeys, album 'AM' (9 Sept)
12 Aug - #Music 'Cabaret' by Escort, from the 4-track single package, remixes by Jacques Renault, Little Boots, Tippy Toes (24 Sept)
12 Aug - Meche Correa reworks Peru's culture into fashion; represents #Peru at Mercedes-Benz #Fashion Week #Madrid (13 - 17 Sept)
12 Aug - Guess, which clothing item was chosen for the portrait #photo of peace activist Desmond Tutu?

Imprint (C) Sawetz, since 1996