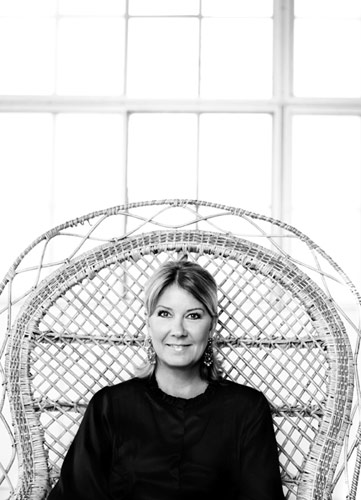 MALENE BIRGER 2008
find your shop www.bymalenebirger.com
BY MALENE BIRGER is available in 37 countries and represented by 17 agents including distributors. Additional export sales are through independent shops in countries such as Japan, Korea, Indonesia, the Middle East and South Africa. Close to 65% of the business is generated from outside of Scandinavia.
BY MALENE BIRGER fall/winter 2008>
"The best way to break through is to keep it simple and to focus." Malene Birger
Denmark designer Malene Birger completed her degree at the prestigious Denmark's Design School and became a fashion designer with Jackpot by Carli Gry. She moved to Stockholm to join Marc O'Polo and was promoted to Head Designer for the women's line. She returned to Denmark, established her first company, Day Birger et Mikkelsen, and won the Danish Design Award. Malene later left Day to be a concept developer for a variety of major fashion brands in Denmark. Today Malene Birger has her own fashion label for classic elegance clothing with an edgy, sexy look. Her fashion echoes style icons from the past into the present. Birger creates wearable stories with a mix of metaphors taken from popular culture.
Malene also designs exclusive, one-of-a-kind projects for members of the Danish Royal Family and private VIP clients. more who?who>>>

2003 > Malene creates her own brand, BY MALENE BIRGER A/S. Malene Birger is the Creative Director and CEO, and owns 49% of the company.
2004 > receives the Danish Design Award for the second time; appointed as a special Ambassador to UNICEF Denmark. Each season she designs t-shirts featuring a motif of her dog, Delhi, where all the proceeds go to children in the world in need.
> wins another Scandinavian design award, where she is nominated over other well-respected Scandinavian colleagues within the category of design, including Volvo
> designs special t-shirts for the Danish Heart Foundation, where the proceeds support children with heart disease
2005 > invited to Shanghai Fashion Week to present her Spring/Summer 2006 fashion show.
> her first show in Asia
2006 > Malene opens her first BY MALENE BIRGER Boutique in a 460 square metre duplex in the heart of Copenhagen. Her first retail venture in France opens in a shop-in-shop at Printemps in Paris, followed by an opening at Illum, Denmark's leading fashion, design and lifestyle department store.

> Malene Birger expands her accessories line to include an exclusive collection of bags and shoes
2007 > Malene introduces MALENE BIRGER'S DARLINGS, key pieces personally selected from her collection which she sees as style trends for the season.

> Malene is invited to participate in "NAKED", an exhibition about fashion design, branding and identity. L'Oreal asks her to design a limited edition bottle of Elnett. She is interviewed for German TV, Canadian TV5 and is featured in high-profile fashion magazines across Europe. She designed the red carpet gowns for Susanne Bier, the director of "Things We Lost in the Fire", starring Halle Berry. To focus more on developing her creative universe, Ms Birger hires Lars Søndergaard as CEO.