31 July 2019

Preview: Exhibitors of the upcoming design market 'Edelstoff' on 5th and 6th October in Vienna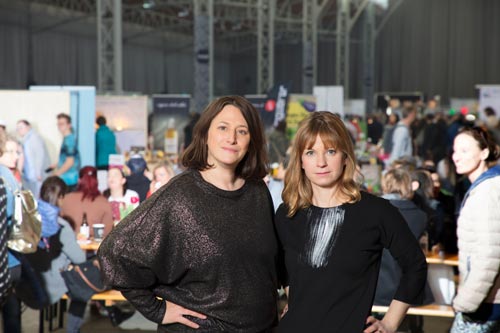 Since 2012, Sabine Hofstätter and Simone Aichholzer organize the 'Edelstoff' design markets in Austria. On occasion of the upcoming 19th Edelstoff happening on 5th and 6th October at Marx Halle in Vienna, the market founders provide a first preview into the range of brands selected with focus on sustainability and fair production. Among the announced around 150 exhibitors at the 4.000 square meters space at Marx Halle, designers from various fields can be found such as Vienna-based illustrator and printmaker 'Colors of the Wild' specialized on animal portraits, product design label 'Mutus' that works with recycled t-shirt yarns for the creation of interior objects, gender equal fashion brand 'Volgger Studio', bio certified cosmetics label 'vielö', or candy maker 'Das Fräulein Fuchs'.
The 20th Edelstoff market will be held on 30th November and 1st December in Klagenfurt, the capital city of the Austrian Federal State Carinthia.
fig. above, from left to right: Design market 'Edelstoff' founders Sabine Hofstätter und Simone Aichholzer. Photo: © Gregor Schweinester.
fig. below: Insight into the design market Edelstoff at Marx Halle in Vienna. Photo: © Philipp Lipiarski / www.goodlifecrew.at.