MICHALSKY
spring/summer 2010


Michalsky's mobile gadgets and his re-interpretation of the 20ies
On 3rd July 2009, German designer Michael Michalsky presented his label Michalsky with women's and men's wear for spring/summer 2010 under the title '1929 Revisited - The Great Depression Part 2' during the Mercedes-Benz Fashion Week in Berlin. On the same day, Sony Germany launched the limited edition 'Mobile Summer Collection designed by Michalsky'.
Mobile gadgets 2009
The mobile products are wearing designs by the former adidias designer Michael Michalsky who has started his own label Michalsky in 2006. The flowerish prints with busy bees are from the summer collection 2009 directly taken to costume the gadgets for women. Men's mobile gadgets are dressed in black leather.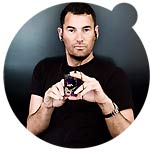 fig.: Designer Michael Michalsky with a Sony walkman.
Sony has selected therefore especially products which are perfectly made for mobile communication such as online activities, reading books, and listening music the holidays through and which fit into a handbag easily: the small gadgets that got a Michalsky handmade bag - flowerish silk for women and black leather for men, are the Vaio P mini notebook (638 gr), the reader (160 bestsellers are already installed), and the walkman X-serie. The limited edition is available at the Sony Style Store Online sony.de.
Men's and women's wear 2010
On the same day, that Sony launched the mobile collection, Michael Michalsky presented his new spring/summer 2010 men's and women's wear in Berlin in front of prominent guests such as the mayor of Berlin Klaus Wowereit and designer Wolfgang Joop.
Michael Michalsky's collections for SS10 are inspired by the groundbreaking work of the American photojournalist Dorothea Lange (1895 – 1965) who became renown through her documentary of the countryside living in America during the 'Great Depression' in the 1920ies. Michael Michalsky re-interprets this time analogous to the current worldwide financial crisis: laissez-faire and ultimate decadence are the main themes of his transformation of the 1920ies into today's fashion.

Michalsky focuses on the contradictions that are as obvious today as they have existed already in the 20ies: non-colored pieces in black and white meet hopeful colorful turquoise, mint and pink. The designer stated with this show that even in financial hard times work and functionality can be combined with luxury and elegance michalsky.com.



Source: Original article with images and video on http://www.confashion.com/ss2010/michalsky7-2009.htm.


more fashion.at/mobile>
News from
May - July 2009
April - May 2009
Jan - March 2009
October - December 2008