The Trendletter is adjusted for mobile phones! You can subscribe.

April 2012 - II: Heritage on a Map; Tips for a Fit Body...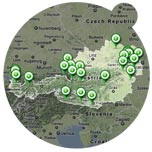 Austria's fashion heritage on a map Austria's fashion heritage is 'pointed' on the interactive map on Austria.info such as the textile technique Indigo printing in Burgenland, women's...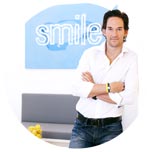 Tips for a fit body ...by the Viennese medic Dr. Matthai: lots of natural light and movement in the fresh air, contrast showers in the morning instead of hot baths, fruits...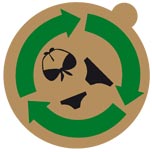 Environmental friendly bikini ...promotion seen at Calzedonia. From 1 April to 30 June 2012, customers are invited to bring old swimwear and receive 'breaking price'-reductions...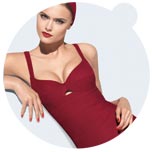 Swimsuits in classical style ...seen at the Austrian luxury label Wolford. The photos of the swimsuits with color-matching swim caps make think of Flapper Girls...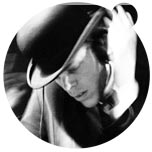 Schlawiener rap about Vienna ...by German, in Vienna living dunkelbunt (aka Ulf Lindemann). The way he sees Vienna is very apropos, spiced with the right amount of Viennese sarcasm...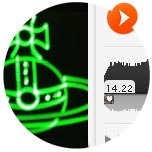 Jerry Bouthier's music The tracklisting of the Vivienne Westwood Gold Label FW12/13 show is published online. It begins with Gonzales' piano version of 'Knight Moves'...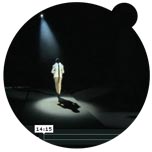 New Flappers ...seen at the catwalk presentation FW2012/13 by the Russian fashion house Tegin. The space where the show happened was sounded out by...

Selected SHORT MESSAGES (from the FashionFeeds; available even on twitter.com/byFASHIONOFFICE):
1 April - #Music video 'Angles' by Sonic Youth's Lee Ranaldo from his solo album 'Between The Times and The Tides' (released 20 March)
1 April - This is not a 1st April hoax: today starts data retention in Austria
31 March - Mills College Studio #Art Program invites to the exhibition 'Matter of Opinion'
31 March - Exhibitions concerning artistic #propaganda in #museums and mediated values by the #press
31 March - #Music video 'It's Never Over' by Avan Lava from the EP Flex Fantasy
30 March - #Animation #comedy about Dracula's 'Hotel Transylvania' with guests like Frankenstein, the Werwolf family... (release in autumn)
29 March - #Music video 'You're Early' by 2:54 (London based Colette and Hannah Thurlow) from the debut album (28 May, Fat Possum)
29 March - The situation of young #women in India's #textileIndustry; new report of the #documentary series ZDFzoom
29 March - #Art reflections on the past, the present and the future at the #TaipeiBiennial 2012 (29 September 2012 - 13 January 2013)
28 March - Images of the AW12 #fashion collection by Boudicca
28 March - #Music: 'Chemistry' by Basement Batman from 'Episode 2', the second chapter of the segmented album 'Season 1'

Imprint (C) Sawetz, since 1996