Subscribe to the Trendletter!


July 2012 - III: Call for Models; Gold for Male Couple; Les Fleurs du Mal...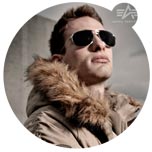 Call for models!
Alpha Industries Europe calls fans to become models of the new FW2013/14 catalogue. The contest is divided into a jury-selection and an online voting...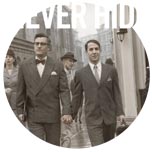 Gold for male couple
...at the Cannes Lions festival. The images by Mark Seliger for the 'Ray-Ban Legends' ad campaign and the concept of the Cannes Lions festival...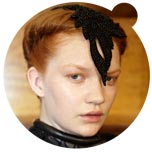 Les Fleurs du Mal
Augustin Teboul SS2013 is inspired by the decadent erotic poetry 'Les Fleurs du Mal' by Baudelaire. Femininity in androgyny patterns derived from men's suits, head jewellery...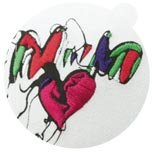 Flying heart by Steve Pitocco
The urban culture-street art inspired illustrations by Steve Pitocco on caps by New Era are part of the 3rd art collaboration by the US label in Europe...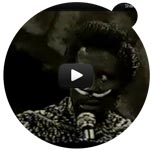 Screamin' Jay Hawkins ...inspired this year's Mediacity Seoul title 'Spell on You'. Around fifty artists about the influence of new communication technologies like Facebook...

Selected SHORT MESSAGES (from the FashionFeeds; FashionFeeds per Email subscription):
14 July - #Textile creators, #shirt makers Ministry of Supply's #musicVideo on their kickstarter campaign
14 July - #MusicVideo for unearthly song 'Easy Water' by Caveman from the album 'CoCo Beware' (Jan 2012, Fat Possum Records)
13 July - #MusicStream album premiere 'Rebirth' by Jimmy Cliff exclusively on RollingStone (17 July, Universal Music Enterprises)
13 July - 'Call Me' interactive #phone #couture dress by Marga Weimans at the #Amsterdam Fashion Week
12 July - #StreetArtists have been represented by galleries such as by 'Fashion Moda' in the South Bronx/New York since the early 1980s
12 July - #MusicStream premiere of the album 'Exo' by Gatekeeper (out on 17 July, Hippos In Tanks)
11 July - #Documentary 'Battle of the Queens' about the #tradition of cow fights in the #Swiss Alps directed by Nicolas Steiner is on tour
9 July - #MusicVideo - studio performance of The Brandt Brauer Frick Ensemble; US premiere on 2 August at Lincoln Center, #New York

Imprint (C) Sawetz, since 1996