Subscribe to the Trendletter!
August 2012 - I: Glamorous and 'Dark' Sides of Fashion; 'Green' Fashion Initiative; Comics...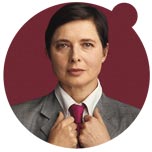 Glamorous and 'dark' sides of fashion
Women like Isabella Rossellini, Jerry Hall are the most prominent protagonists of 20th/21st century fashion and beauty. Now, they speak in the new HBO documentary 'About Face: Supermodels Then and Now'...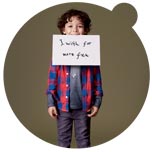 'Green' fashion initiative
Esprit started the 'Make Your Wish' campaign last year. Now, the fashion label announces the details of the realization of the first of five wishes...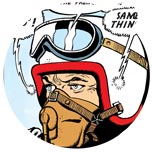 Comics and fashion
...dedicated to airplanes, seen at the new Alpha Industries campaign posters showing pilot Buck Danny from the French-Belgian comic series...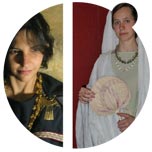 Historical costumes and fashion
'Catwalk into the past' is the title of the historical fashion show with garment pieces from the Early Stone Age to Baroque at the MuseumsQuartier in Vienna...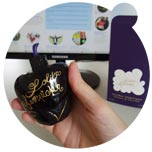 Beautyme Perfume Sight
Pre-taste autumn 2012: Lolita Lempicka 'Illusions de Minuit' from the 'Midnight Fragrance'-series. The fragrance was sent with the tip to use it for...

Selected SHORT MESSAGES (from the FashionFeeds; FashionFeeds per Email subscription):
28 July - #MusicDownload 'My Kind of Woman' by songwriter, singer, producer Mac DeMarco from the album '2' (16 Oct, Captured Tracks)
28 July - #Fashionoffice #Olympic view: WWW inventor, British #scientist Sir Tim Berners-Lee at the opening ceremony
28 July - #Fashionoffice #Olympic view: 34,750 buttons on historical #costumes for the time travel at the opening ceremony
27 July - Spanish #fashion label Jesús del Pozo opens Mercedes-Benz Fashion Week #Madrid on 30 August 2012
27 July - #Art work 'Body XXII' by Antony Gormley at the #climate exhibition 'Carbon 13' at Ballroom Marfa, #Texas (31 Aug - 17 Feb 2013)
25 July - #Womenswear, #shoes, bags by Miu Miu FW2012/13, with Chloë Sevigny, #music 'When I'm small' by Phantogram
25 July - Top Trending Content Box (last 7 days) on the cover of #Fashionoffice
25 July - #Music premiere 'What You Want' by Boys Noize from the album 'Out Of The Black' (2 October, Boysnoize Records)
24 July - #StreetFashion report on State of Style: #photographer Benjamin Chelly for French Vogue in #Paris
23 July - Mercedes-Benz Fashion Week Swim #Miami catwalk views and statements about #swimwear trends
23 July - #Music 'Money Trouble Funk' by French born, Berlin-based Strip Steve from the new album 'Micro Mega' (16 July, Boysnoize Records)

Imprint (C) Sawetz, since 1996