Subscribe to the Trendletter!
February 2013 - V: Rider Test in London; Car Test in Turin; Women and Bikes;...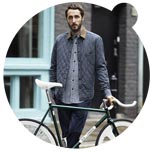 Rider outfits tested in London
H&M designer Petter Klusell about the collection and Brick Lane Bikes' test: "Each piece has been designed so it can be worn on or off the bike..."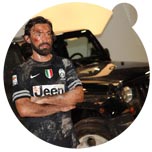 Juventus champion Andrea Pirlo testing Jeep Wrangler
In a new video, Juventus midfielder Andrea Pirlo is testing the cross-road capabilities of the Jeep Wrangler MY2013...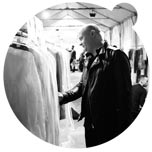 Women and bikes
Creative director Andreas Melbostad tailored the Diesel Black Gold FW2013/14 women's wear pieces anatomically close for the aerodynamic form...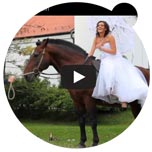 'You Can't Be My Girl' by Darwin Deez, directed by Keith Schofield
The video is introduced as parody of Tumblr videos. The stock footage shows happy life scenes...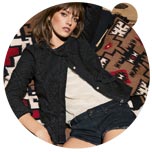 Fashion inspired by the culture of the Apaches
Mango presented the new Ethnic pieces with images that could tell the story of a nomad's stop in a palazzo...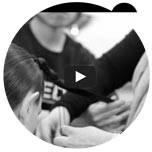 Hair dressing and the observation of nature
Antoinette Beenders, Aveda Global Creative Director, about the hair style for Kimberly Ovitz FW13/14 runway...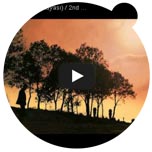 Movie trailer for 'The Butterfly's Dream - Kelebeğin Rüyası'
...by director, author, and actor Yilmaz Erdoğan. The romantic story from the 1940ies about two poets...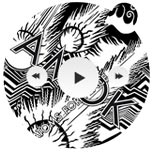 Interactive music visual album stream 'Amok' by Atoms for Peace
Atoms for Peace are using the whole internet as visualizer on their website and any site which...

Selected SHORT MESSAGES (from the FashionFeeds; FashionFeeds per Email subscription):


+Music
18 Feb 2013 - #Music video Justin Timberlake 'Suit & Tie' ft. JAY Z, directed by David Fincher
17 Feb 2013 - Three new dance-floor #music remixes of Gold Field's 'Dark Again'
17 Feb 2013 - #Music video 'Heaven' by #DepecheMode, studio session for #NPR, directed by Timothy Saccenti
16 Feb 2013 - #Music video 'Lock Me Up' by #Reputante (American tour 16 Feb Brooklyn, 17 Washington, 19 Atlanta...)
17 Feb 2013 - Christian Wijnants (studied at #RoyalAcademyofFineArts, Antwerp) won #Woolmark Prize 2013


+Fashionoffice statistics
19 Feb 2013 - #Clickrates on #Fashionoffice - last 7 days, generated on 19 February at 08.30 by #GoogleAdsense
18 Feb 2013 - #Fashionoffice Top Popular Content (last 7 days, generated today at 08.00 by #FeedBurner and #AddThis)

Imprint (C) Sawetz, since 1996