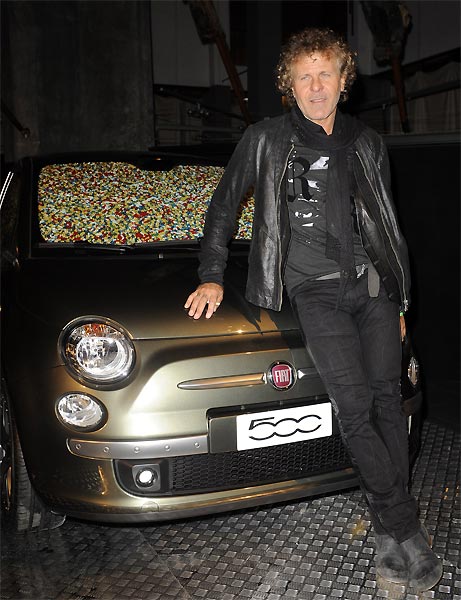 FIAT 500



Styled by DIESEL

On 21 September 2008 the Fiat 500 styled by Diesel premiered in a place where humankind's dreams of mobility are brought to life: among Leonardo's flying machines, military planes, boats, trains, submarines and motorbikes the new car arrived at Milan's Museum of Science and Technology. The Fiat 500 by Diesel comes in a limited edition of 10,000 models to Europe and Japan from 9 November.

The Designers
The designers of the Centro Stile Fiat – led by Roberto Giolito, creator of the revamped "500" – and the Diesel Creative Team led by Creative Director Wilbert Das, developed the "urban survival vehicle" with low fuel consumption.

fig.: Renzo Rosso, President of Diesel:

"The car Fiat 500 symbolises Italy the way I would like it always to be: creative, passionate, cheerful; which is why the first car by Diesel could have only been a Fiat 500! We put all the values that we and Fiat strongly believe in, into this project; the same ones that allowed the brand Diesel to become what we are and what we stand for in the world."

Details by Diesel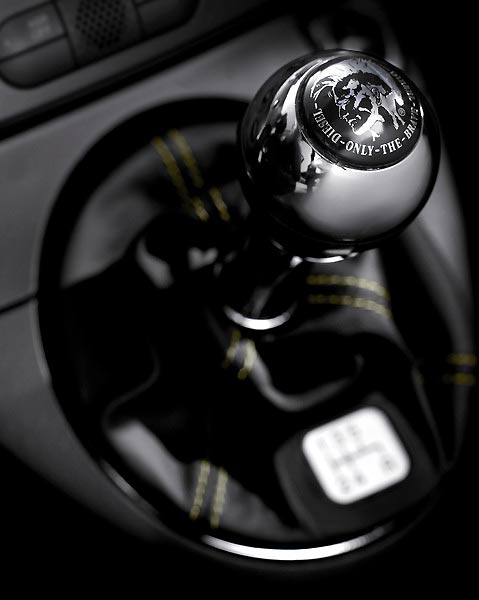 The sporty car is boosted by aesthetic details, starting with the colours developed exclusively for this model by the two creative teams: green and bronze, along to the more familiar black.
Inside the car: the seats and steering wheel are stitched with yellow thread to mimic the look of denim. The mohican logo stands out on a yellow background on top of the gearstick, while the 'fifth pocket' of the iconic Diesel jean is stitched onto the sides of the front seats. And in the door well you'll find the famous 'For Successful Living' claim.
The 500 by Diesel is available in three configurations: the 1.2 litre 69 bhp, the 1.3 litre Multijet 75 bhp turbo diesel and the 1.4 litre 16v engine delivering 100 bhp. All have five-to-six speed mechanical gears, although the petrol engine can be combined with Fiat's DuaLogic robotized clutch-free gearbox.